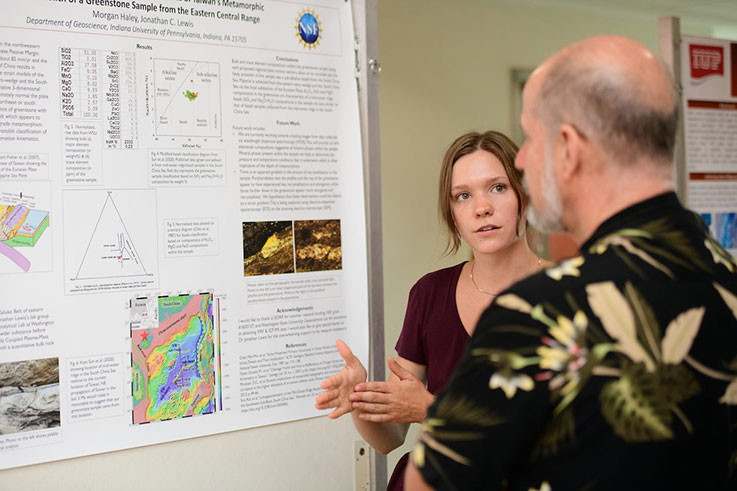 The School of Graduate Studies and Research and the Office of Undergraduate Research are pleased to announce that students participating in IUP's Undergraduate Summer Opportunities for Applying Research (U-SOAR) program will present their research in a capstone symposium on Wednesday, August 16. 
The symposium will be held from 9:00 a.m. to noon in the Blue Room of Sutton Hall. Attendance is free, and the event is open to the public. Students will be on hand to discuss their research, and attendees are encouraged to chat with student researchers while enjoying refreshments.
U-SOAR, in its ninth year at IUP, offers IUP undergraduates an opportunity to do research in a field of their choice with a faculty mentor. The 2023 cohort is comprised of 27 students who conducted innovative research over a 10-week period in diverse topics ranging from creative novel writing to investigating ensemble federated machine learning to the use of generative adversarial networks in neural research.
Additional information about the program can be found on the U-SOAR website.