September is National Preparedness Month: Take Action to Prepare
National Preparedness Month, held annually in September, is a time to focus our attention on the importance of preparing our families, homes, workplace, and communities for natural and man-made disasters that threaten our lives and property.
This year's theme is "Disasters Don't Wait. Make Your Plan Today."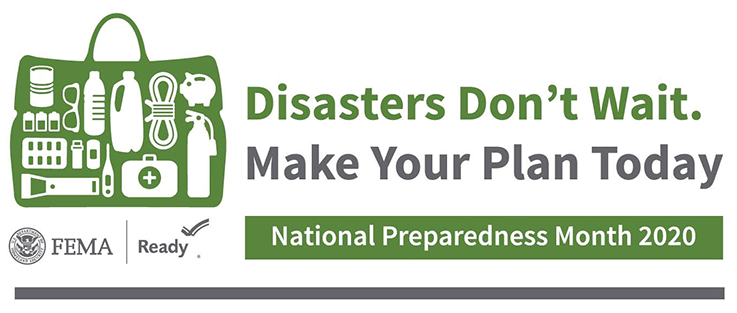 2020 has taught many of us, both personally and professionally, the value of preparedness as we continue to respond to the COVID-19 pandemic, wildfires, hurricanes.
Week 1: Make a Plan
This year, take action now: Make a plan with your family, your workplace, your community, and for your pets. Plan how to stay safe and communicate during the disasters that can affect you.
Your family may not be together when a disaster strikes, so it is important to plan in advance: how you will get to a safe place; how you will contact one another; how you will get back together; and what you will do in different situations.
While we are ever-hopeful to avoid emergency situations, the best solution is to always be prepared to minimize danger and maximize our ability to successfully respond.
This message is brought to you by the IUP Emergency Management Office.