National Preparedness Month, Week 2: Build Your Kit
Posted on 9/14/20 1:26 PM
It's the second week of National Preparedness Month—and being prepared for any emergency is as simple as planning ahead and building an emergency kit.
Preparing for a disaster before it happens will greatly increase your ability to help your family cope with an emergency or evacuation. Assembling the supplies now that you might need following a disaster is an important part of your plan.
Week 2: Build a Kit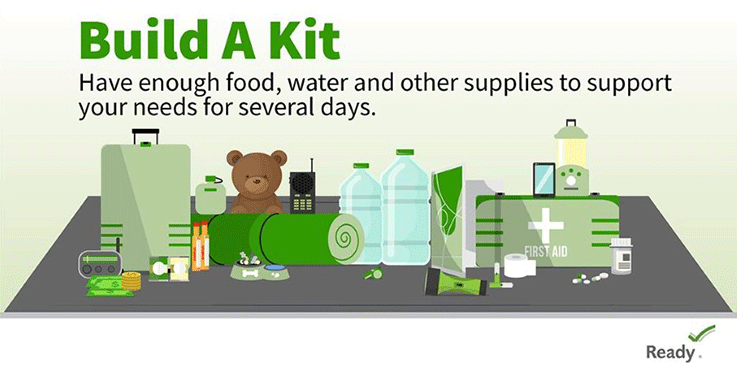 Families should have at least one emergency kit in their home. It is also a good idea to have a kit at work and in the car. At the bare minimum, this kit should include a supply of water and nonperishable food for at least three days. The kit should also have a first aid kit, a flashlight or lantern, a battery-operated radio, a change of clothes, and extra blankets.

Since spring 2020, the Centers for Disease Control and Prevention has recommended that people include additional items in their kits to help prevent the spread of coronavirus or other viruses and the flu. Consider adding the following items to your emergency supply kit: cloth face coverings, soap, hand sanitizer, and disinfecting wipes to disinfect surfaces.

Here is a more detailed list for your kit, or Watch a Video – How to Create an Emergency Kit.

This message is brought to you by the IUP Emergency Management Office.