Indiana-Area Eateries Figure in Far-Flung Word Problems
By Chauncey Ross
Math can be intimidating. It's sophisticated, and it comes in algorithms and logarithms. But longtime Virginia educator Gwendolyn Tolbert Best '93, M'95 shook off math's pretensions and made it a regular kid's friend.
For her students, Best's math comes in roast beef subs, chili, cappuccino, and tiramisu.
For 27 years, she stamped IUP's brand of mathematics education on elementary- and middle-school students, on scores of math teachers, and on the statewide math curriculum for the Commonwealth of Virginia.
Best believes in communicating with students and putting mathematics in real-life terms. There's math to be found at every turn in their daily lives, she told her students, and she set them on a mission to find those examples and write about them.
The years have proven the success of Best's approach, which was honed at IUP and bolstered by her fondness for Indiana-area eateries.
Her students immersed themselves in her assignments and rewarded her by returning exceptional numbers in state-administered math proficiency tests.
"I'm a big fan of word problems in general," Best said. "I'm known for walking around and taking pictures of everything, because I see math in everything."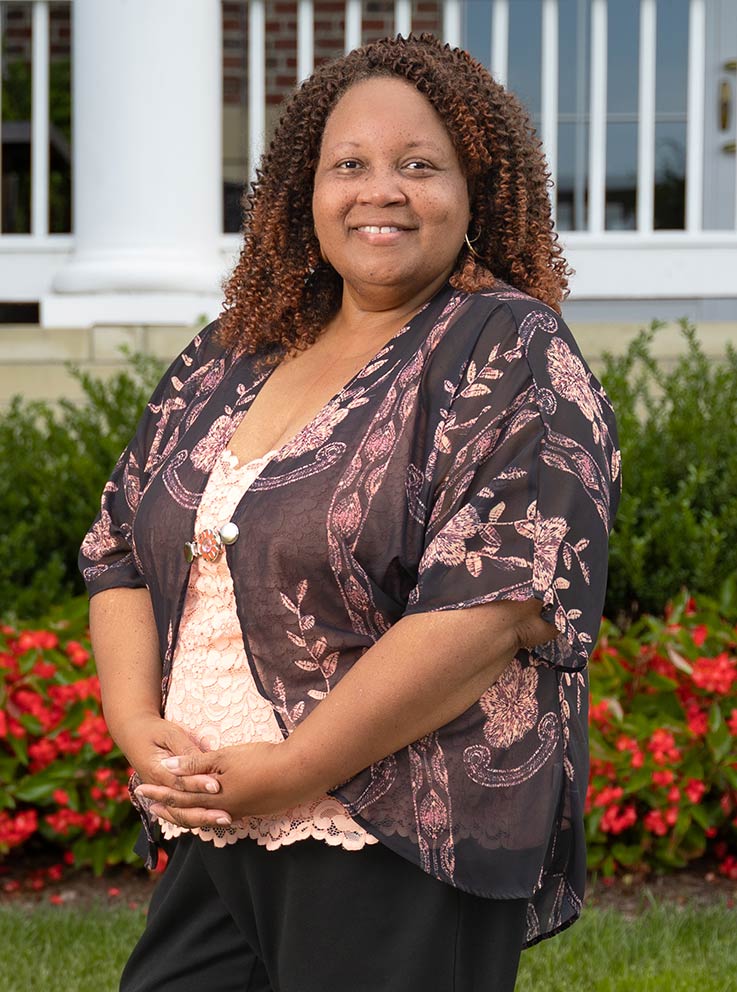 In Suffolk, home of Planters' first mass-production plant, Best spent hours at the local peanut fest and brought back photos of a Ferris wheel, monster trucks, craft booths, and more. Then, she wrote a series of word problems—short stories with embedded math questions—for her students to answer.
Flashing back to her time in Indiana, Best logged on to the website of her favorite IUP-area sandwich shop, 9th Street Deli, to download its menu and create more word problems.
"How much is a 12-ounce soup of the day, a large chef salad, and a BLT?" she asked, and her students used the deli's menu to calculate the answer. To test them on multiple operations, she posed: "Mrs. Best bought three Italian whole subs and two small cups of chili. She also requested extra cheese on each sub. How much change will she get from a $50 bill?"
Best came up with more questions that harked back to her student-teaching days in the Penns Manor Area School District, when she often dined at Luigi's Ristorante in Clymer.
"What is the difference in the cost of a 16-inch pizza with four toppings and a 12-inch pizza with five toppings?" she asked, using the Luigi's menu for reference. "Which costs more: two orders of Yukon-style wings or three orders of garlic toast? How much more?"
Those resources she created have been used so widely and for so many years that it took a fifth-grade class, curious about whether 9th Street Deli was real, to tie the lessons back to her. Last school year, at the urging of her students, Birdneck Elementary teacher Jo Ann Coauette called the phone number on the menu. This eventually led deli owner Josh Muscatello '06, M'11 to make a trip to the Virginia Beach school. The social media chatter that followed media coverage of Muscatello's visit identified Best as the source of the math lesson.
Early in Best's career, Suffolk school leaders promoted her from classroom to office. For a decade, Best was a teacher of teachers. Her personal technique—teaching math with a focus on communication, problem-solving, and reasoning—became a statewide standard.
But the itch to teach drove her back to the classroom, her real love in the world of education.
Best went back to having students create math stories based on themes. She recalled an assignment for her fourth-grade students in 2015 to create a winter- or holiday-themed tale with word problems throughout.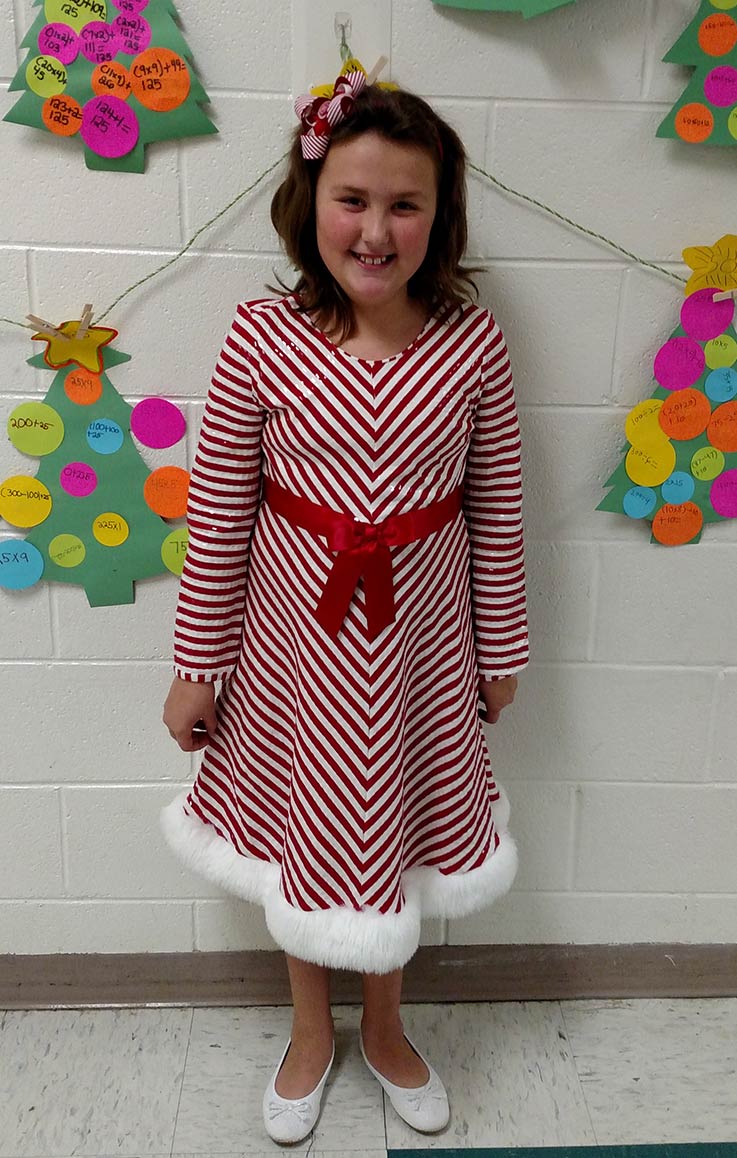 "One student, Jessica Butler, came to school wearing a beautiful candy-cane dress and a fluffy skirt," Best said. She had dressed as Mrs. Claus to illustrate her math story.
"Her story was called Santa's Diet. Her outfit represented Mrs. Claus because the story was written from her perspective."
Best said her students enjoyed connecting their lives to her writing assignments.
"It also was a way to bring families in," she said. "My personal vision about homework and projects is that it's my responsibility as a teacher to prepare kids to do anything I ask them to. I don't expect them to go home and have their parents do it, but I want the parents to feel like their partners."
Best's living math concepts have touched schools across Virginia.
"One of my proudest accomplishments is that I was invited by the state department of education to plan a mathematics Standards of Learning Institute," she said. "It's an annual focus on professional learning put on by the state to help teachers understand how they can teach and meet the expectations of the state."
IUP's broad influence on teaching standards in Virginia can be traced to Best's own middle-school years in Mercer County, Pennsylvania.
"My high school guidance counselor thought IUP would be a great place for me," said Best, who attended Sharpsville Area High School. "She did all the legwork, and before I knew it, I was going to IUP."
Best said she learned years later that her counselor, Ruth Leone, is an IUP alumna (Ruth Dixon Leone '65).
It also was not too long ago when she learned that the Sharpsville teacher who fostered her love of math, Barbara Patton—her instructor for seventh-grade math, Algebra II, Trigonometry, and Calculus—also held degrees from IUP (a bachelor's in 1973 and a master's in 1978).
"I absolutely adore her and feel certain that my experiences in math with a talented, caring, knowledgeable, IUP-trained educator influenced my decision to specialize in mathematics education [with a master's degree in elementary- and middle-school math] after earning my elementary education degree," she said.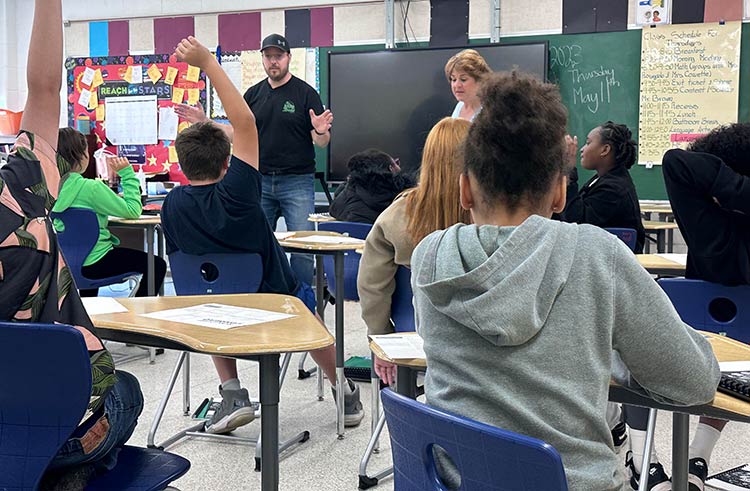 As an undergraduate, Best started as a biology/pre-med major, and as a graduate student, she initially studied student affairs in higher education. Both times, she switched to education after one semester.
She also credits her math professors for shaping her love of math and her drive to teach. Larry Feldman, Margaret Stempien, the late James Myers, Jacqueline Gorman, and Mary Enderson, who facilitated Best's internship in the Penns Manor district, were among them.
"The reason these people were influential for me was their passion," Best said. "They each had a niche, a special area of mathematics they loved, and a perspective about teaching mathematics that sparked a combination of curiosity, determination, and joy in me."
Best said the effectiveness of IUP's program was driven home for her once more about 17 years ago, when the school she worked for welcomed five new teachers.
"One day I saw an IUP bumper sticker in the parking lot. I knew it must have been for one of the new teachers," Best recalled. "Instead of asking who went to IUP, I went into their classrooms and watched them teach the next couple of weeks to figure out who it was. After seeing all of them teach, I looked at one and just said, 'IUP, huh?' She said, 'Yeah!' Because she was that good. She [Michelle Howley '05] showed just how stellar the program is for grads and undergrads."
From a career of teaching students, teaching teachers, and influencing what the state's next generation learns about mathematics, Best has stepped into yet another role. She works for the Virginia Department of Motor Vehicles, teaching state employees about emotional intelligence, conflict resolution, and communication skills.
Through grants provided by the Virginia Department of Education, she was also part of a corps of educators hired to help students sharpen their skills that had diminished during pandemic lockdowns and remote learning. She tutored six students over the summer.
Best's vision to guide instructional leaders in bringing out the best in math teachers extends to her volunteer roles as well—on the boards of Reach Virginia and Learning Forward Virginia, organizations that focus on teacher development.
"I have so many positive experiences with teachers and helping them to love teaching math," Best said. "My heart has always been with elementary teachers, because we have so many subjects that we have to teach.
"No one walks into a classroom with a high level of passion for every single subject. Some are excited about reading but are unsure about their math skills. Or they love science and history, but when it comes to teaching math, they may be just a little apprehensive.
"I love being the person that helps them get good at math and helps them be able to pass it on to their students."