A former Indiana University of Pennsylvania student trustee and Young Alumni Achievement Award recipient has made a $25,000 gift to IUP in honor of the late Gealy Wallwork, who served as a member of the IUP Council of Trustees from 1992 to 2018.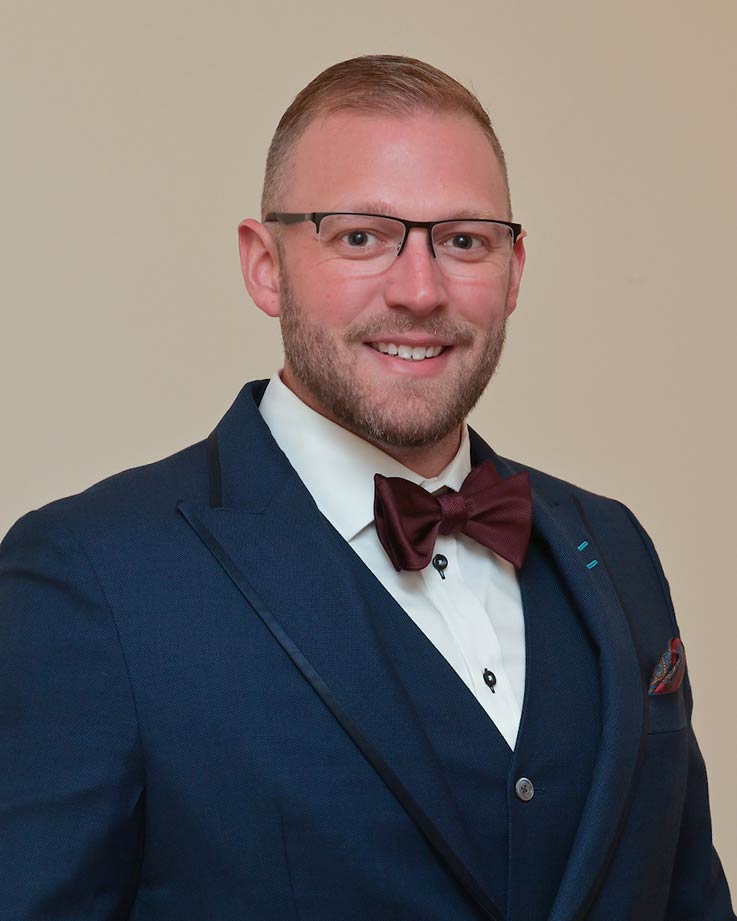 The gift from Andrew Longacre, of Presto, will be used to establish the Gealy Wallwork Memorial Scholarship. The Gealy Wallwork Memorial Scholarship for Student Leadership provides scholarship support to students at Indiana University of Pennsylvania who are enrolled full-time, in good academic standing, and involved in leadership activities or hold a leadership position on campus.
Longacre received his bachelor's degree in safety sciences and political science with a minor in environmental science in 2013 from IUP, and his master of business administration from IUP in 2019. He was a student member of the IUP Council of Trustees from 2011 to 2013. He was honored with the Young Alumni Achievement Award in 2022. This award recognizes recent IUP graduates identified as being outstanding in their professions.
He is president of Millennium Torque & Tensioning Inc./Millennium Industrial Services, of Canonsburg.
Longacre has remained active with IUP, serving as a member of the Foundation for IUP Board of Directors and the IUP Leadership Society Advancement Council.
While a student at IUP, Longacre was a student senator and vice chairman of the University Senate, IUP's academic governing body. He was chairman of the Student Government Association House of Representatives and served as a member of the Student Government Association from 2009 to 2013, including serving as vice president of the association for the 2010–11 academic year. He also served as a Finance Committee member and board treasurer for the Student Cooperative Association Board of Directors.
He is a founding father of Phi Delta Theta fraternity (Pennsylvania Lambda colony), and was also a member of the IUP Ambassadors, the university's student-alumni group, and the IUP varsity track and field team.
Originally from Danielsville, he is a 2009 graduate of Northampton Area Senior High School, Longacre attained the rank of Eagle Scout in 2009 and was the student Patroller of the Year for the 2009–10 academic year for the eastern Pennsylvania region of the National Ski Patrol.
"Mr. Wallwork's dedication to IUP and its stakeholders was unrivaled, and his guidance shaped much of what IUP has achieved over the past three decades," Longacre said.
"I continue to have great respect and admiration for Mr. Wallwork, and I learned a great deal working with him during my tenure on the Council of Trustees. I'm grateful for the opportunity to honor him and celebrate his legacy through this scholarship in his name."
Wallwork passed away in December 2020. Prior to making his home in Indiana, he was a long-time resident of Kittanning.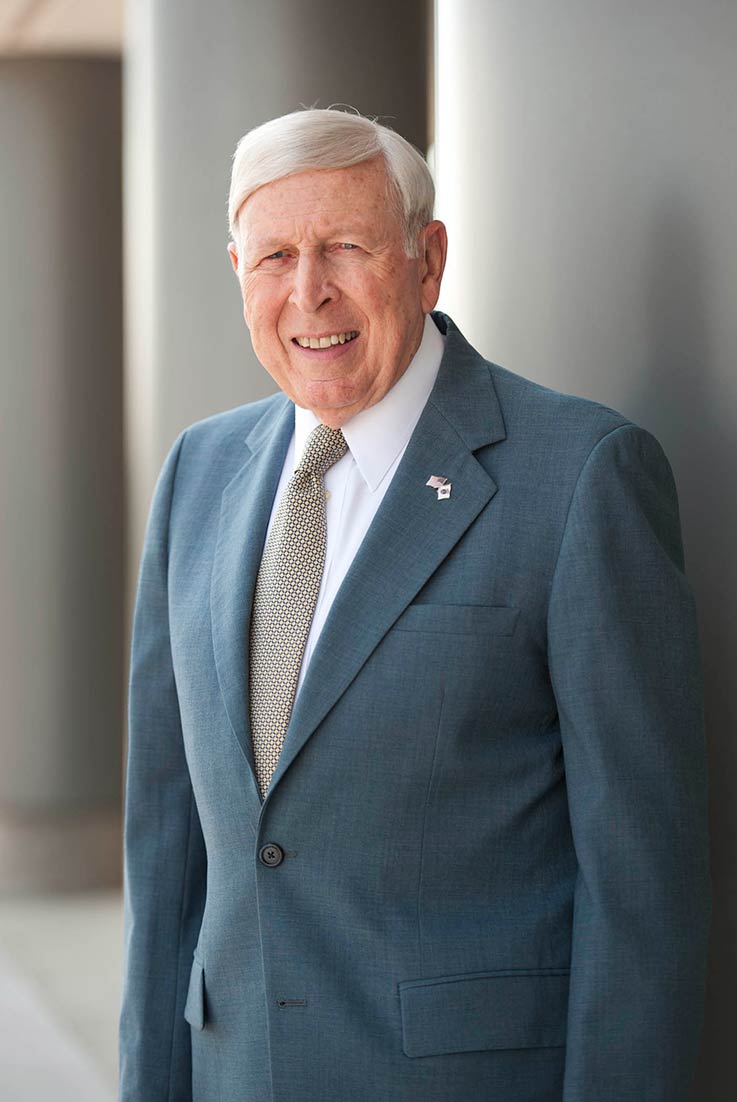 Wallwork was honored by IUP in 2009 with the naming of one of the buildings of the Residential Revival as Gealy W. Wallwork Hall. During the event, the IUP Council of Trustees recognized his commitment to the university during a time of growth that included completion of the Kovalchick Complex, the Residential Revival, successful fundraising campaigns, and many other initiatives.
At various times as a trustee, he chaired the Administration and Finance Committee and the Nomination Committee, was liaison to the Foundation for IUP Board of Directors, and served on the Academic Affairs and University Relations committees and the president's formal and informal review committees. In recognition of his service, he was awarded the 2006 President's Medal of Distinction, the highest non-degree award IUP presents. 
Wallwork was the retired president and CEO of the Arthur T. Walker Estate Corporation. His career spanned 44 years in operation and management positions in the mining business, from the mine level through corporate headquarters. He received his bachelor's degree in mining engineering from Lehigh University and an MBA from the University of Pittsburgh. His service also included membership in Rotary International and on the Southwestern Pennsylvania Regional Planning Commission. An Eagle Scout, he served on the executive board of the Moraine Trails Council of the Boy Scouts of America.
Longacre's gift was part of IUP's Imagine Unlimited comprehensive campaign, designed to move IUP forward as a national leader by transforming the student experience through scholarship, program enhancements, and new and modernized facilities. IUP concluded its Imagine Unlimited Campaign in February 2021, shattering the $75-million goal by raising more than $81.4 million six months early.
IUP continues to see incredible generosity and unwavering support for the university's student-centered success initiatives—including increasing IUP's affordability and value—and the university's commitment to making a significant, positive impact on health and wellness, especially in Pennsylvania's rural communities.