Two graduates of Indiana University of Pennsylvania have donated more than $40,000 to advance IUP's school of osteopathic medicine project.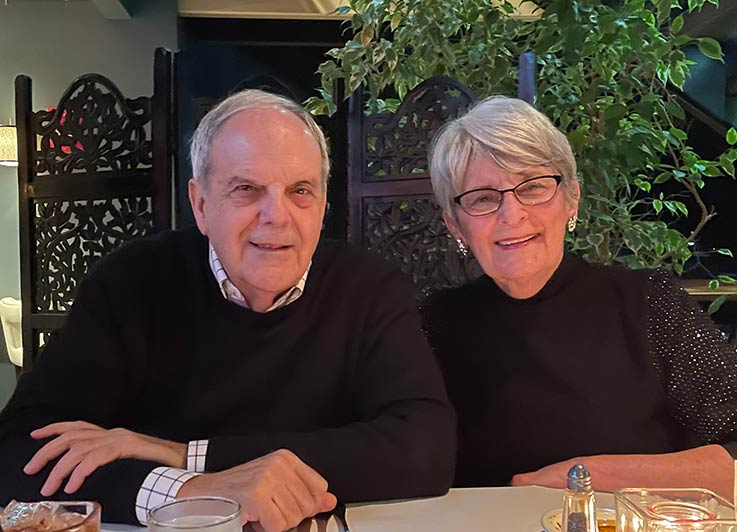 Nick Jacobs and Mary Ann Hoysan Jacobs of Windber made the gift to support the accreditation application process for the school of osteopathic medicine.
Nick Jacobs, a 2005 Distinguished Alumni Award recipient honored for his leadership in the healthcare and business communities, earned his bachelor's degree in education in 1969 and master's degree in music education in 1972.
"We were all 'passion majors' who got into music because we loved it, and then our conservative families suggested we add a teaching degree in case we didn't make it as performers," Nick Jacobs said. "Some of us, however, really came there with the total 100 percent commitment to be teachers first with music as our tool."
Mary Ann Jacobs earned her bachelor's degree in 1968 in music education and her master's degree in adult and community education in 1993. The pair met in 1968 at IUP during their involvement with the Music Department.
"It was like two stars (at least in our own minds) collided, and 55 years later we're still trying to figure out what we are going to do next to keep life interesting," Nick Jacobs said.
Mary Ann Jacobs retired from her work as director of the Office of Continuing Education at St. Francis University. She had a career that included work as on-air television personality, singer, voice-over actor, real estate agent, and music teacher.
"I went from a music teacher, professional freelance trumpet player, to fund-raising executive, arts center director, tourism agency CEO, hospital administrator, research institute CEO, to senior health care consultant, and we both kept going back to school and back to school," Nick Jacobs said.
This gift joins a $1-million gift for IUP's school of osteopathic medicine from IUP 2023 Distinguished Alumni Award recipient Rich Caruso, a 1983 accounting graduate of IUP, announced in May.
"The Jacobs' gift continues the strong momentum of alumni support for IUP's exploration of opening a school of osteopathic medicine," IUP President Michael Driscoll said. "Our alumni are very excited about the possibilities offered by a school of osteopathic medicine, both for IUP's future and for the future of healthcare in the region and the Commonwealth.
"We appreciate the generosity of these gifts and are gratified by the confidence that our alumni have in IUP's ability to make a significant, positive impact on health and wellness, especially in Pennsylvania's rural communities," President Driscoll said.
In December 2022, IUP's Council of Trustees endorsed the exploration of the possible development of a school of osteopathic medicine at IUP. The university chose to explore the possible development of a school of osteopathic medicine based on several factors, including that there are not enough trained physicians to provide care to Pennsylvania's citizens: the ratio of patients to available primary care physicians is 1,367 to 1, according to the United Health Foundation.
The university's focus on exploring the development of a school of osteopathic medicine is also based on demand for this type of medical education. In 2021, 22,708 applicants competed for 8,280 seats at schools of osteopathic medicine, and doctor of osteopathic medicine graduates are more likely to pursue primary care in rural and underserved areas—57 percent of all DOs practice as general practitioners, and more than 20 percent of DO graduates practice in rural areas. There are only three schools of osteopathic medicine in Pennsylvania, all at private universities.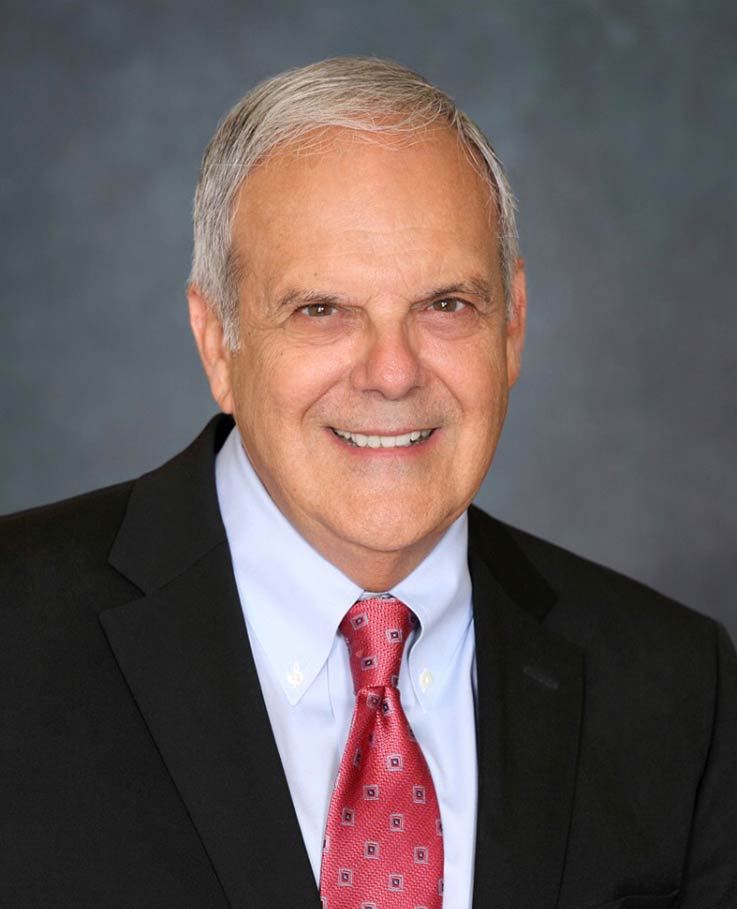 "I'm passionate about rural health," Nick Jacobs said. "As an administrator of rural hospitals, I noticed that doctors who train in urban areas stay in urban areas, doctors who train in rural areas tend to stay in rural health. A rural medical school could be a national model because there are so many needs for rural areas that are not being met," he said.
Nick Jacobs strongly supports osteopathic medicine, recognizing that osteopathic medicine focuses on wellness and prevention. "A school focusing on rural medicine as well as integrating wellness and prevention practices would have outstanding impact," he said.
"Having been associated with nonprofits and serving as executive and board members for a long time, the goal is always to encourage friends and peers to be philanthropic as well," Nick and Mary Ann Jacobs said. "We hope that people will see this donation and say, 'this is what will help our families and our communities—our children and grandchildren, for decades to come.'"
"We're at a crisis point in the country in terms of our need for physicians," Nick Jacobs said. "A unique, rural-based medical school could positively change the state of healthcare in this country."
Nick Jacobs is a cofounder and president of the Windber Research Institute (now the Chan Soon-Shiong Institute for Molecular Medicine in Windber) and the founder of the Clinical and Translational Genome Research Institute, a research institute that is now part of Southern California University of Health Sciences in Los Angeles. He is also a consultant with the United States Department of Defense Clinical Breast Care Project.  
He was the founding executive director of the Conemaugh Health Foundation, Mercy Healthcare Foundation, and the Laurel Highlands Educational Foundation.  
In addition to his degrees from IUP, Nick Jacobs earned a master's degree in public management/health systems management from Carnegie Mellon University and has certification in health systems management from Harvard University, in grant work from the Grantsmanship Center, and in planned giving from the College of William & Mary.  
He has written two books, and his blog, Healing Hospitals, is featured in a number of regional newspapers and publications. Many of his writings have been published in healthcare magazines, and he has been prominently featured in the Wall Street Journal.
In addition to his IUP Distinguished Alumni Award and an Outstanding Alumni Award from Carnegie Mellon University, Nick Jacobs is the recipient of a number of awards for his work in healthcare systems, including the Commander's Award, Walter Reed Healthcare System; Outstanding Support Award, Clinical Breast Care Project, Walter Reed Army Medical Center; Clinical Breast Care Project Collaboration Award, Uniformed Services University of the Health Sciences; Pennsylvania Senate Proclamation Recipient from Senator John Wozniak; and the Community Rural Health Leader of the Year for 2001 from the Pennsylvania Rural Health Association.
One of the first steps in the process of developing a school of osteopathic medicine at IUP is the hiring of a founding dean, which is currently underway. Next, IUP will seek applicant status from the American Osteopathic Association's Commission on Osteopathic College Accreditation, a three- to five-year process that includes submission of self-studies and a feasibility study, along with site visits.