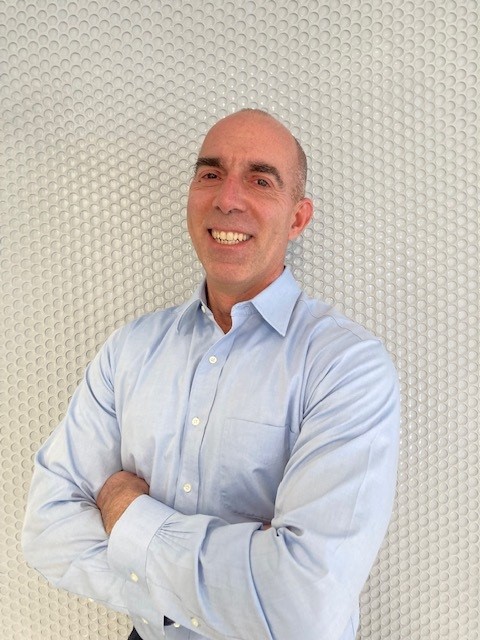 During an evening honoring Indiana University of Pennsylvania's alumni for their contributions to their professions and society with the Distinguished Alumni Award, one recipient announced a $1-million gift for the transformation of IUP's future, and the future of health care in Pennsylvania—all while honoring his 101-year-old mother.
Rich Caruso, a 1983 accounting graduate of IUP, is donating $1 million to IUP to advance IUP's establishment of a school of osteopathic medicine.
Caruso, originally from Kane and now living in Meadow Lands, made the announcement during his April 22 recognition as a 2023 IUP Distinguished Alumni Award recipient.
The Distinguished Alumni Award is the highest award given by the IUP Alumni Association to university alumni, presented to alumni who have achieved distinction in their chosen fields or who have demonstrated loyal and active service to their alma mater.
In December 2022, IUP's Council of Trustees endorsed the exploration of a possible development of a school of osteopathic medicine at IUP. The university chose to explore the possible development of a school of osteopathic medicine based on several factors, including that there are not enough trained physicians to provide care to Pennsylvania's citizens: the ratio of patients to available primary care physicians is 1,367 to 1, according to the United Health Foundation.
The university's focus on exploring the development of a school of osteopathic medicine is also based on demand for this type of medical education. In 2021, 22,708 applicants competed for 8,280 seats at schools of osteopathic medicine, and doctor of osteopathic medicine graduates are more likely to pursue primary care in rural and underserved areas—57 percent of all DOs practice as general practitioners, and more than 20 percent of DO graduates practice in rural areas.
There are only two schools of osteopathic medicine in Pennsylvania currently admitting students, and neither is public.
In making the announcement of his gift, Caruso spoke to the struggle that his mother faced in getting in-person care from a physician during a recent hospitalization.
"When my mother needed in-patient care, I had no appreciation for the fact that hospitalization in a small community hospital in Pennsylvania meant dealing with a doctor located in Pittsburgh via telemedicine," Caruso said.
"Although the on-site nursing staff was helpful, the lack of an on-site doctor made the overall health care experience terrible and in need of significant overhaul. I couldn't believe what I was witnessing," Caruso said.
"At about the same time this was happening, I was learning from IUP President Dr. Michael Driscoll and Vice President for University Advancement Khatmeh Osseiran-Hanna of IUP's desire to start a school of osteopathic medicine. Initially I was skeptical, but what I saw my mother experience should not be acceptable to anyone in this room. 
"The shortage of doctors in the state is troubling, the shortage of community doctors is totally unacceptable.  There is a lot of work to be done by the IUP to establish the school of osteopathic medicine, and it will require a significant amount of financial support, and much of this support will have to come from private donors and supporters," he said.
"We all need to do our part to make sure that this happens for the sake of our aging population as well as our rural communities, and to continue to ensure the future of IUP. I believe that establishing a successful school of osteopathic medicine at IUP will be as transformative to IUP as its progression from a normal school to a state teachers' college to a university," Caruso said.
"IUP—and our incredible alumni—are focused on a true commitment to our students, and to making a difference in our world by creating extraordinary leaders," IUP President Michael Driscoll said. "Financial support for a school of osteopathic medicine requires significant startup investment from sources outside IUP's normal operating budget—meaning private donors and state and federal appropriations—and Mr. Caruso's gift provides wonderful momentum to this important work," he said.
"We sincerely appreciate Mr. Caruso's generous gift and his ongoing support for IUP," IUP Vice President for University Advancement Khatmeh Osseiran-Hanna said. "The confidence, love, and respect that our alumni and friends have for this university is truly inspiring. They care deeply about student success and IUP excellence, and they also are fully engaged with our commitment to lead the way in health and wellness."
One of the first steps in the process of developing a SOM at IUP is the hiring of a founding dean, which is expected to take place during summer 2023.
Next, IUP will seek accreditation from the American Osteopathic Association's Commission on Osteopathic College Accreditation, a three- to five-year process that includes submission of self-studies and a feasibility study, along with site visits.
Caruso has been a long-time IUP philanthropic supporter and active volunteer. He has been a member of the Foundation for IUP Board of Directors since 2007, serving as president of the FIUP board from 2015 to 2019. During that time, he helped spearhead IUP's $245-million Residential Revival that led to the replacement of the university's student housing with modern suites. He also chaired the Audit, Investment, and Nominating committees of the FIUP Board. He was a member of the National Campaign Cabinet for IUP's Imagine Unlimited comprehensive fundraising campaign, which concluded in 2021, and he is a member of the current university strategic priorities cabinet.
In 2020, Caruso established the Richard F. and Margaret C. Caruso Scholarship at IUP with a gift of $100,000; he recently added $50,000 to this fund, which was created in honor of his parents, the late Richard F. Caruso and Margaret Caruso, of Kane. Richard F. Caruso was a lifelong banker who worked for Hamlin Bank & Trust in Kane; Margaret Caruso primarily worked as an assistant in the medical offices of Bruno Sicher.
The Caruso fund provides scholarship support to freshmen students who are graduates of Kane High School, Chartiers-Houston High School, Canon-McMillan High School, or Peters Township High School.
Additions to the Richard F. and Margaret C. Caruso Scholarship was part of IUP's Imagine Unlimited comprehensive fundraising campaign's "rally gifts," which helped the campaign to end $6.4 million over its $75-million goal and six months ahead of schedule.
Both Caruso and his sister, Francene Caruso Imbrogno of Kane, a 1972 IUP business education graduate, are first-generation college graduates. Caruso credits his and his sister's education to his parents and established the scholarship to "give back" to future students, providing them with the kind of support he and his sister received to achieve their educational goals.
"IUP presented my sister and me with opportunities that I would not have had at the larger universities and gave me the foundation for being able to give back to the next round of first- and second-generation students," Caruso said.
Before creating his own consulting firm, Caruso spent parts of four decades first as a certified public accountant, and later as an executive for several companies, including positions as the chief financial officer at Ravenswood Aluminum Corp., Ormet Corp., July Products, and RG Steel; CEO at Neenah Foundry; and COO at Winner Steel. Recently, he was named to the board of directors for VPX Pharmaceutical and also serves on the board of directors at School Specialty, JWA Aluminum, and H-D Advanced Manufacturing, as well as several nonprofit boards.
During his 30-plus years of work, Caruso has been involved in originating and closing over $4 billion of financing transactions ranging from approximately $10 million to over $500 million. In 2007, Caruso received the Turnaround & Workouts magazine "Successful Restructurings" recognition for his work on the successful restructuring and sale (without a bankruptcy filing) of Winner Steel. Caruso has been a longtime member of numerous corporate boards, including Neenah Foundry, Motorcoach Industries, and Ameribank. 
In addition to his service to IUP, he has served on several nonprofit boards, including the National Aviary and Baptist Homes.
Imagine Unlimited exceeded all previous fundraising campaigns staged by the university by more than $35 million and included the university's largest one-time gifts in its history, $23 million from alumni John J. and Char Kopchick; it was the largest comprehensive campaign in the Pennsylvania State System of Higher Education. It included 63,700 donations from more than 22,000 donors, who made gifts designed to focus on the campaign priorities of enhancing science and mathematics, academic excellence and innovation, student success, and leadership through athletic competition.
IUP continues to see incredible generosity and unwavering support for the university's student-centered success initiatives—including increasing IUP's affordability and value—and the university's commitment to making a significant, positive impact on health and wellness, especially in Pennsylvania's rural communities.