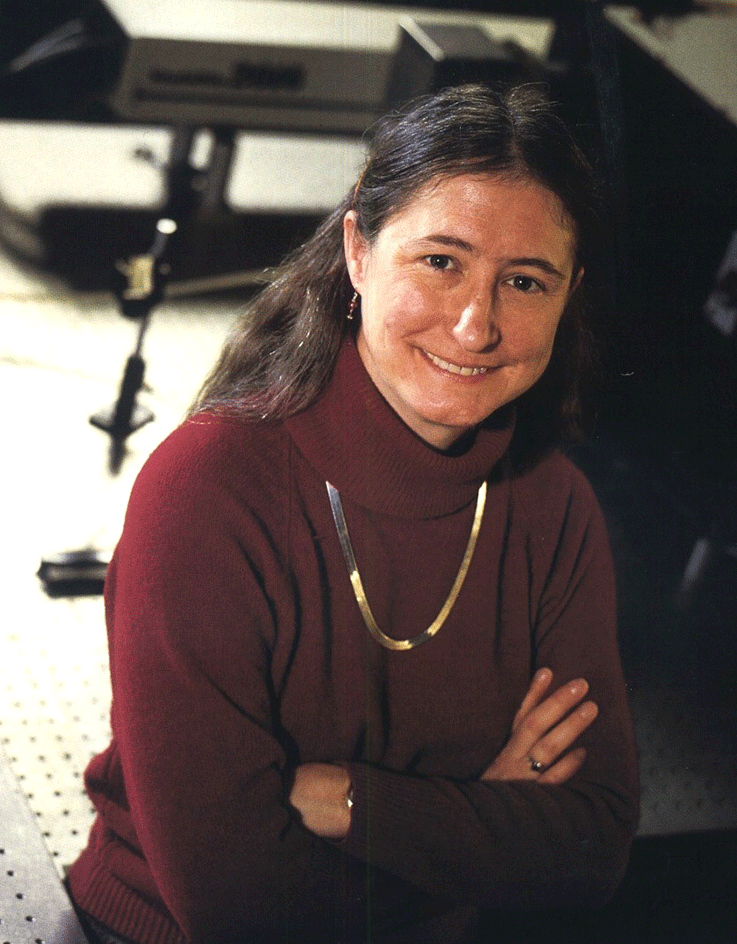 Laurie McNeil, a nationally recognized condensed matter-materials physicist, will be at Indiana University of Pennsylvania on February 9 and 10 to present three programs as the spring 2023 IUP Sigma Xi distinguished speaker.
McNeil, who is the Bernard Gray Distinguished Professor at the University of North Carolina at Chapel Hill and a Sigma Xi Distinguished Lecturer, will present two programs on the relationship between physics and music on February 9.
IUP music faculty member Laura Ferguson has organized a music lecture-recital where IUP music students will perform music they composed along with analysis by McNeil to demonstrate the connections between music and sound from various instruments.
This lecture-recital will take place from 3:30 to 4:15 in Jane Leonard Hall, room 225. 
It will be followed at 4:30 p.m. by McNeil's lecture, "Good Vibrations: The Interplay between Music and Physics."
On February 10 she will present "The Changing Climate of Women in Science" from 11:10 a.m. to 12:20 p.m. in Weyandt Hall, room 32. 
All three events are free and open to the community.
Sigma Xi is a national honor society of scientists and engineers that rewards excellence in scientific research and encourages a sense of companionship and cooperation among scientists in all fields. IUP's Sigma Xi chapter organizes lectures by prominent researchers on topics interdisciplinary in nature and of interest to faculty and students from a variety of academic fields and to the general public.
Jana Villemain, associate professor of chemistry at IUP, organized this semester's program with McNeil.
"Dr. McNeil is a distinguished scholar and teacher, and I am very excited to have her at IUP," Villemain said. "The topic of women in science is so important, and Dr. McNeil has been a driving force and inspiration to thousands of students for her commitment to her discipline and to teaching," she said.
Music Lecture-Recital
February 9
3:30–4:15 p.m.
"Good Vibrations: The Interplay between Music and Physics"
February 9
4:30–5:30 p.m.
"The Changing Climate of Women in Science"
February 10
11:10 a.m.–12:20 p.m.
"I'm also looking forward to the highlight of the interconnectedness of science and art. Bringing physics together with music is really interesting to me as a musician and scientist myself," she said.
McNeil's talk about music and physics will address questions such as "why do two different instruments playing the same note sound different," and will explore the profound connections between music and physics.
She also will discuss some principles of musical acoustics and explore how they affect the way instruments work and how humans experience musical sound. Her lecture will draw on her background as a physicist and a musician, and on her experience co-teaching a course on the subject with a professional musician.
"We all know our favorite music immediately when we hear it," Ferguson said. "The neurology of the brain is amazingly accurate at decoding the physical properties of sound waves into musical sounds. Dr. McNeil is planning on showing us in real time what our ears 'see' when we are hearing music."
McNeil's program on February 10, "The Changing Climate of Women in Science," recognizes that "despite tremendous advances in the past half-century in the participation of women in a broad range of fields and occupations, women are still significantly underrepresented in many STEM fields. I will discuss the current status of women in STEM, the factors that contribute to the disparity, and what the scientific community can do to take advantage of the underused talent of women," McNeil said.
In addition to teaching, McNeil has been active in revising curriculum in the sciences, including for life science majors at her university, and her work with her team resulted in her department receiving a 2020 Award for Improving Undergraduate Physics Education by the Committee on Education of the American Physical Society.
She has served as a WOWS (Working on Women in Science) Scholar to enhance the representation and success of women in the sciences at her university.
As a condensed matter/materials physicist, she specializes in optical spectroscopy of semiconductors and insulators. She is an elected fellow of the American Physical Society.
She is the first recipient of the Tufts University Kathryn A. McCarthy Lectureship in Physics and is the inaugural presenter of the Dorothy K. Daspit Lecture at the H. Sophie Newcomb Memorial College Institute at Tulane University.
She has spoken internationally on women in science and engineering and is the recipient of several awards for her work. In 2021, the American Physical Society named her a Five Sigma Physicist for having "exhibited outstanding advocacy work in addressing science policy issues."