IUP Mathematics Faculty Selected for Fulbright Scholarship
Posted on 7/27/22 3:14 PM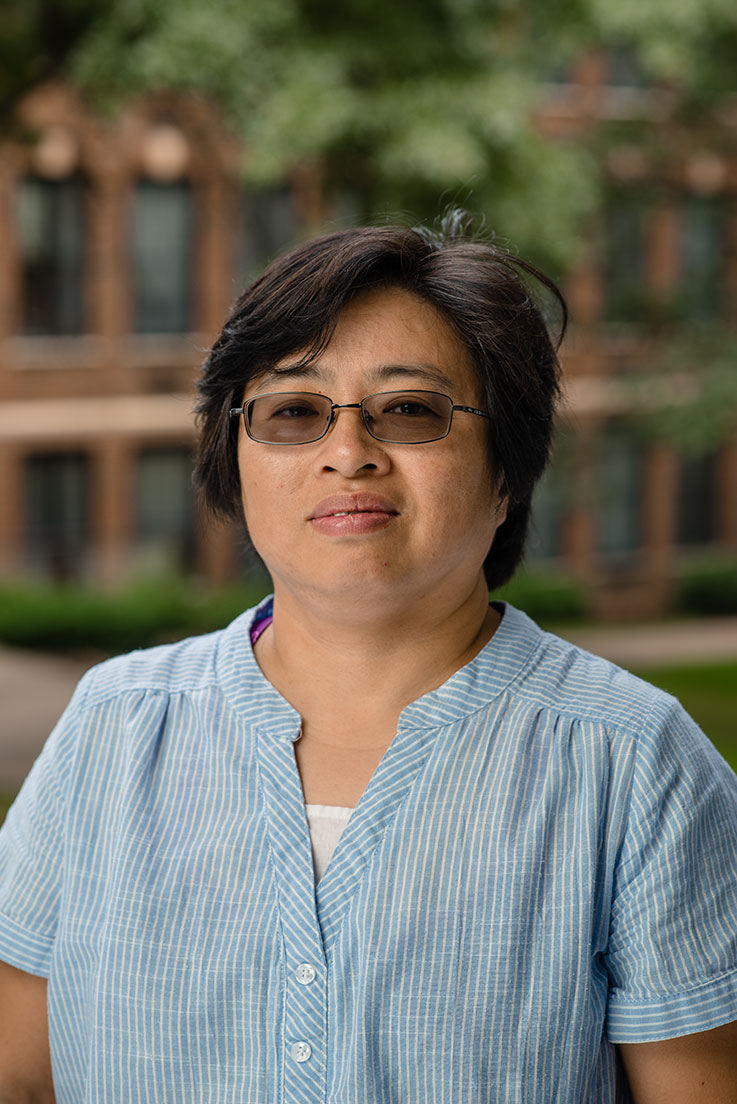 Yu-ju Kuo, professor of mathematics in Indiana University of Pennsylvania's Department of Mathematical and Computer Science, has been selected for a 2022–23 Fulbright US Scholar fellowship to Bhutan.
She is one of only two United States educators selected for a Fulbright award to Bhutan for the 2022–23 academic year. She will spend 10 months in Bhutan working as a professor at Sherubtse College, which is part of the Royal University of Bhutan.
"A Fulbright grant is extremely competitive and selective," IUP Provost and Vice President for Academic Affairs Lara Luetkehans said. "It's a reflection of a faculty member's commitment to academic excellence and service. We are very proud of Dr. Kuo, and we know that her time in Bhutan will enrich the lives of students there, and to students at IUP when she returns," she said.
IUP faculty and staff have earned 75  Fulbright scholarships over the years; a total of 19 students are Fulbright scholarship recipients.
"A great deal of their teaching approach, especially to mathematics instruction, are mostly lectures, but they have started to incorporate more computer labs into their curriculum," Luetkehans said.
"Bhutan is a very beautiful country, and very concerned about environmental issues," she said. "They are trying to move forward with new opportunities for work and for building the economy without creating the issues of pollution that are often associated with industrialization. The country has expressed an interest in educating the next generation to work in technology and globally without leaving Bhutan," she said. "They are very proud of their traditions, including their languages, and want to welcome tourists, but they don't want damage to their natural environment."
Kuo said she knew of Bhutan and its gross national happiness scale, and was further inspired by the movie A Yak in the Classroom, which is the story of a young man who has to figure out strategies to reach his students after he is assigned to teach in a very rural setting in Bhutan.
"I grew up in Taiwan, where we are very conscientious about recycling and conservation, so I am interested in a country like Bhutan that is working to balance preserving and protecting the environment with building a strong economy and keeping its citizens happy," she said.
"One of the key things I am hoping to bring back to IUP is a better understanding of the different views held by the Bhutan natives about life related to their environment," she said.
As Sherubste College doesn't currently have a graduate program in math, she is hoping to build some kind of connection between the university there and IUP's graduate program in mathematics.
"I'm hoping to work with the students there to do projects related to solving local issues and be able to share those projects with my IUP students, to show how different approaches of using mathematics can solve real problems," she said.
The Fulbright US Scholar Program provides opportunities for academics to engage in cutting-edge research and expand their professional networks, often continuing research collaborations started abroad and laying the groundwork for forging future partnerships between institutions.
As a Fulbright Scholar alumnus, Kuo joins a very distinguished group that includes 61 Nobel Prize laureates, 89 Pulitzer Prize recipients, and 40 who have served as a head of state or government.
IUP's Department of Mathematical and Computer Sciences offers four bachelor's degree programs in the mathematical sciences (mathematics, applied mathematics, actuarial mathematics, and mathematics education) and three minors; and five bachelor's degree program in the computer sciences (computer science, software engineering, cybersecurity, language and systems, information technology/management information systems) and two minors. There are four graduate programs: applied mathematics, community college track applied mathematics, elementary middle level specialization mathematics education, and secondary level specialization mathematics education.