National Survey of Student Engagement: Watch Your Inbox, March 8
Posted on 2/28/22 2:17 PM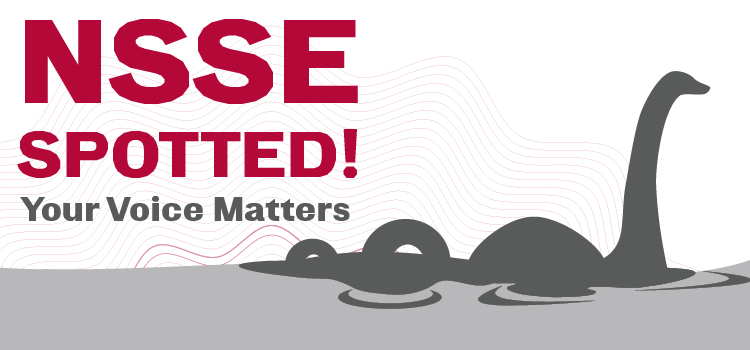 Share your IUP experience in an upcoming survey, so the university can create an even better experience for future students.
Your voice matters. Through the National Survey of Student Engagement (NSSE—with the same pronunciation as the monster Nessie), you can help IUP understand how students are spending their time in and out of the classroom. The survey is administered to students at more than 1,500 US colleges and universities every three years. In 2019, nearly 1,000 IUP students participated in NSSE.
The survey will run from March 8 through April 21 and will be open to eligible IUP first-year students and seniors.
Participating students will be eligible to win one of five $20 Amazon gift cards every week. All students who participate by April 21 will be entered into a drawing for one of two $100 Amazon gift cards.
Eligible first-year students and seniors will receive a link to the survey in their IUP email and through MyIUP. Watch for a message from nsse@nssesurvey.org, signed by President Driscoll, with the subject line "Please help IUP by completing NSSE."
NSSE results from previous years are available online. For questions about the survey or how IUP plans to use its results, please contact Chris Kitas at CKitas@iup.edu or 724-357-5562.