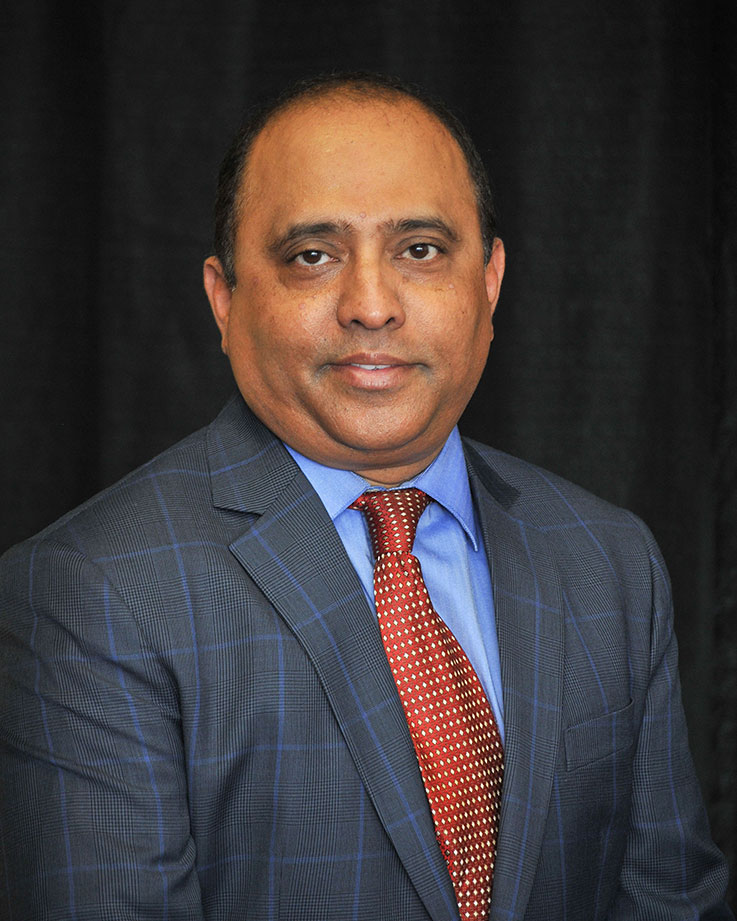 Prashanth Bharadwaj, an experienced faculty member with more than 25 years of teaching to his credit, has been chosen to lead the Indiana University of Pennsylvania's Eberly College of Business as its interim dean.
Bharadwaj will begin his new role in late January, replacing Geofrey Mills, who has been the interim dean since July 2020. Bharadwaj currently serves as a dean's associate and faculty member in IUP's Department of Management.
"I have faith that Dr. Bharadwaj will do an excellent job leading our college of business," said Lara Luetkehans, the interim provost and vice president for Academic Affairs. "In his long career at IUP, he has used his knowledge and experience in the global business world to give our students an educational experience that has helped them make positive impacts around the world. His leadership is also evident in his stewardship of the college's AACSB accreditation, involving assessment, scholarship, and strategic planning. These experiences and his passions for business and education, have prepared Dr. Bharadwaj well in serving the college as its leader."
Mills replaced longtime dean Robert Camp, who retired in June 2020 after 32 years leading the college. Mills is leaving IUP to accept a role as a dean at another university.
"We thank Dr. Mills for his leadership the past 18 months," Luetkehans said. "He has made a positive impact on the Eberly College of Business, and we wish him well in his future endeavors."
A national search for a permanent dean will begin early in the new year.