Indiana University of Pennsylvania has announced recipients of the University Senate Awards and the list of new faculty and dean emeriti.
The title of "emeritus" is given to qualified retired faculty and academic administrators who have been recommended through a department-based process to the Academic Committee of the University Senate. The recommendation of the Academic Committee is reviewed by the University Senate as a body, and then by the Council of Trustees.
The University Senate Awards, presented since 1969, recognize outstanding faculty for excellence in creative arts, research, service, and teaching. The Distinguished Staff Award for Service was added in 2016 to recognize staff members for university-wide service, service to departments and/or students, involvement with community, collaboration with other staff members and/or faculty, leadership roles, honors and awards, or founding new programs.
"It's definitely a highlight of the spring semester to see our outstanding faculty and staff recognized with these awards and with the emeritus status," IUP Provost and Vice President for Academic Affairs Timothy Moerland said. "These award recipients are some of our most dedicated and talented colleagues, and I am grateful that the University Senate has continued this important tradition.
"The emeritus group represents some of our most senior and valued colleagues and friends," he said. "I completely agree with the definition posted on the website about this criteria, that it is an honor conferred by the university to show respect for a distinguished career. While we are wish our retirees well, and thank them for their service, it's a way to show them that they have our respect and continued admiration."
University Senate Awards recipients for 2021 are:
Distinguished Faculty Award for Teaching: Prashanth Bharadwaj, professor, Department of Management; dean's associate, Eberly College of Business and Information Technology;

Distinguished Faculty Award for Research: Gloria Park, professor, Department of English;

Distinguished Faculty Award for Service: David Chambers, associate professor of the Department of Political Science;

Distinguished Faculty Award for Creative Arts: Jason Worzbyt, professor, Department of Music: and

Distinguished Staff Award for Service: Beverly Mastalski, administrative assistant in the Office of the Dean in the College of Health and Human Services.
New faculty emeriti, along with their departments and years of service to IUP, are:
John A. Anderson, Sociology, 16 years
Elaine A. Blair, Kinesiology, Health, and Sport Science, 31 years
Beatrice S. Fennimore, Professional Studies in Education, 33 years
Rita M. Johnson, Food and Nutrition, 39 years
Becky A. Knickelbein, Communication Disorders, Special Education, and Disability Services, 20 years
Jaeju Ko, Chemistry, 23 years
Mary Beth Leidman, Communications Media, 38 years
Sally M. McCombie, Human Development, Fashion, and Interior Design, 23 years
Laurie Nicholson, Professional Studies in Education, 25 years
Susan M. Palmisano, Art and Design, 26 years
Jin Pang, IUP Libraries, 16 years
Bennett A. Rafoth, English, 33 years
Lilia P. Savova, English, 29 years
Thomas J. Slater, English, 30 years
Jonathan B. Smith, Kinesiology, Health, and Sport Science, 23 years
Ronald L. Trenney, Kinesiology, Health, and Sport Science, 23 years
Martha A. Troxell, Finance and Legal Studies, 42 years
Mark G. Twiest, Professional Studies in Education, 32 years
Meghan G. Twiest, Professional Studies in Education, 33 years
In addition to the faculty emeritus recognition, Randy Martin has been named dean emeritus. Martin, who served as a faculty member in the Department of Criminology and Criminal Justice, retired from IUP from the position of dean of the School of Graduate Studies and Research. He has been at IUP for 34 years.
About the Senate Award Recipients
Prashanth Bharadwaj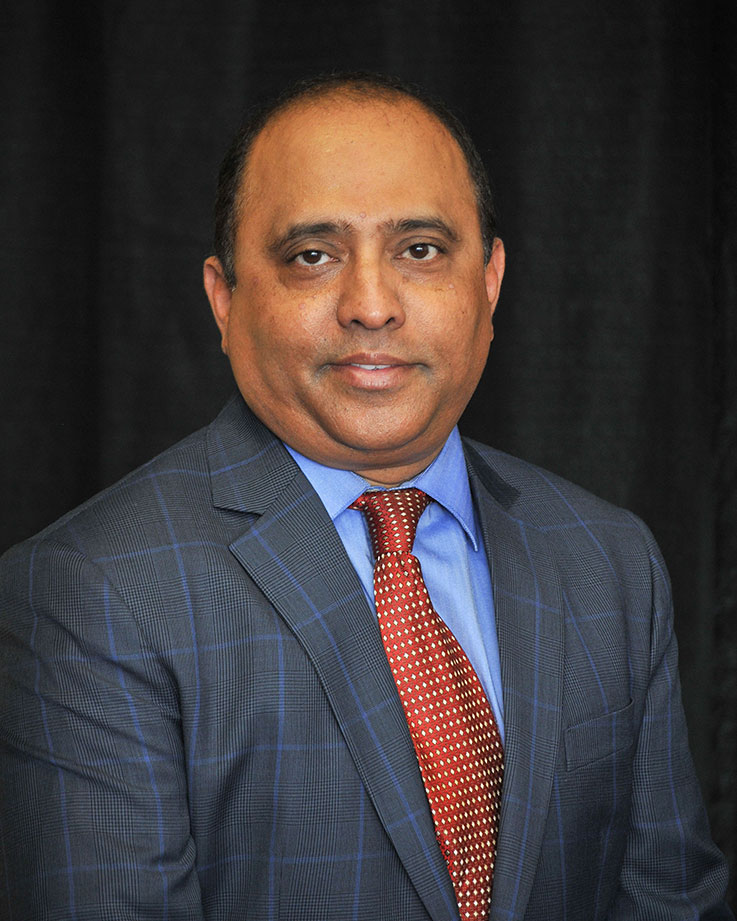 Bharadwaj has been with the university for 27 years. A former chair of the Department of Management, he has served as dean's associate for the last 13 years, responsible for strategic planning, international partnerships, and more. He also coordinates the maintenance of Eberly College's AACSB accreditation.
A recipient of the Award for Excellence in Education from the Global Organization of People of Indian Origin, Bharadwaj is the architect and director of IUP's MBA program in India, which has nearly 1,250 alumni, and he conducts the Discover India study tour, which has had more than 250 student participants. He also coordinates IUP's Executive MBA and PhD in Business programs in partnership with Arab American University and has developed and managed many other international programs and partnerships in Asia, Europe, the Middle East, and Latin America. The director of Eberly's School of International Management, he has mentored hundreds of students from western Pennsylvania and all over the world. Bharadwaj was one of 12 US academics selected for a prestigious Japan study tour, and he is at work on a Collaborative Online International Learning project with colleagues in Norway.
Gloria Park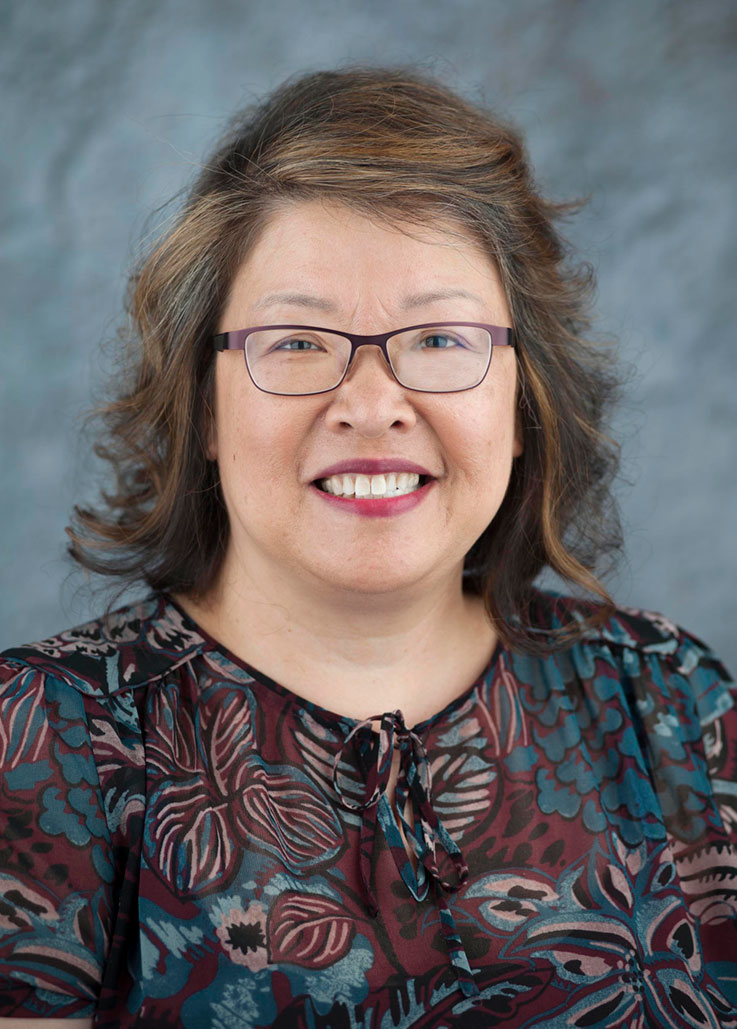 Park has been a member of the English Department faculty since 2008. She specializes in teacher education for teaching English to speakers of other languages and serves as director of Graduate Studies in Composition and Applied Linguistics. Her research has been published in internationally recognized journals, and she has coedited special-themed issues of TESOL Quarterly and TESOL Journal.
Her monograph, Narratives of East Asian Women Teachers of English: Where Privilege Meets Marginalization, was published in 2017 by Multilingual Matters. Park has served as a section editor for TESOL Journal and as a series associate editor, working with more than 30 authors, for the Teacher Education and Professional Development volume of the TESOL-Wiley Encyclopedia of English Language Teaching. She was also an invited national screener, reviewing more than 500 applications, for Fulbright English teaching associates who applied to South Korea and Malaysia. She will continue to serve as a national screener for Fulbright applicants to South Korea and other Asian countries. Park was recently nominated for the American Association of Applied Linguistics' Research Award Committee, which screens for the best research publication of the year.
David Chambers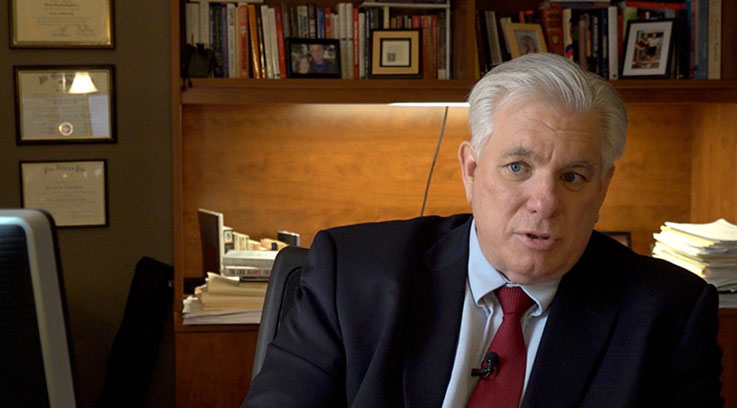 An IUP faculty member for more than three decades, Chambers is recognized both for his years of service and for his variety of service roles. He has chaired his department in stints totaling more than 15 years and has coordinated its Master of Arts in Public Affairs program for more than 10. He has also chaired the IUP Free Speech Project since its 2017 inception, spearheading efforts to raise awareness about protections under the First Amendment.
Central to his service have been his contributions at all levels to the Association of Pennsylvania State College and University Faculties, the organization that represents faculty members and coaches. That service has included many years on the local Representative and Executive councils, as an elected IUP delegate to APSCUF's Legislative Assembly, as a member of the Meet and Discuss Team, which discusses policy proposals and challenges the university and State System face, and as a key figure during contract negotiations. A former chair of the University-Wide Promotion Committee, he helped streamline the promotion process at IUP. He also has chaired the IUP-APSCUF Grievance Committee for several years.
Jason Worzbyt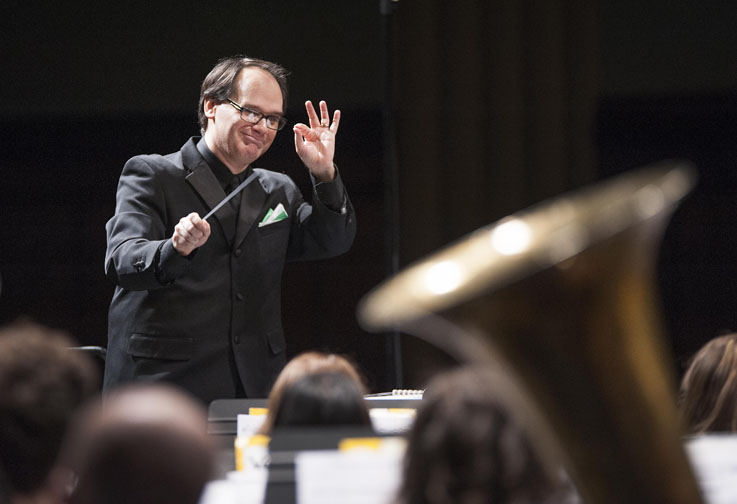 A professor of bassoon and the associate director of bands with the IUP Department of Music, Worzbyt, a 1993 graduate of the university, has performed, recorded, and been featured as a soloist with wind ensembles and orchestras across the country.
In 2001, he gave the world premiere of Bruce Yurko's "Concerto for Bassoon and Wind Ensemble" with the Keystone Wind Ensemble at the College Band Directors National Association conference. He has also given several recitals at meetings of the International Double Reed Society. In 2013, Klavier Records released a compact-disc recording, Five in the Sun, by the Keystone Chamber Players, of which he is a member.
During his 23 years at IUP, he has performed with many regional orchestras in western Pennsylvania and is currently the Altoona Symphony principal bassoonist. As a guest conductor, he has worked with elementary, junior high, senior high, and professional ensembles in several states. Committed to music education in the commonwealth, he is the band content area representative for the Pennsylvania Music Education Association and a former District 3 president and higher education representative. He has also created music study guides for a GIA Publications series.
Beverly Mastalski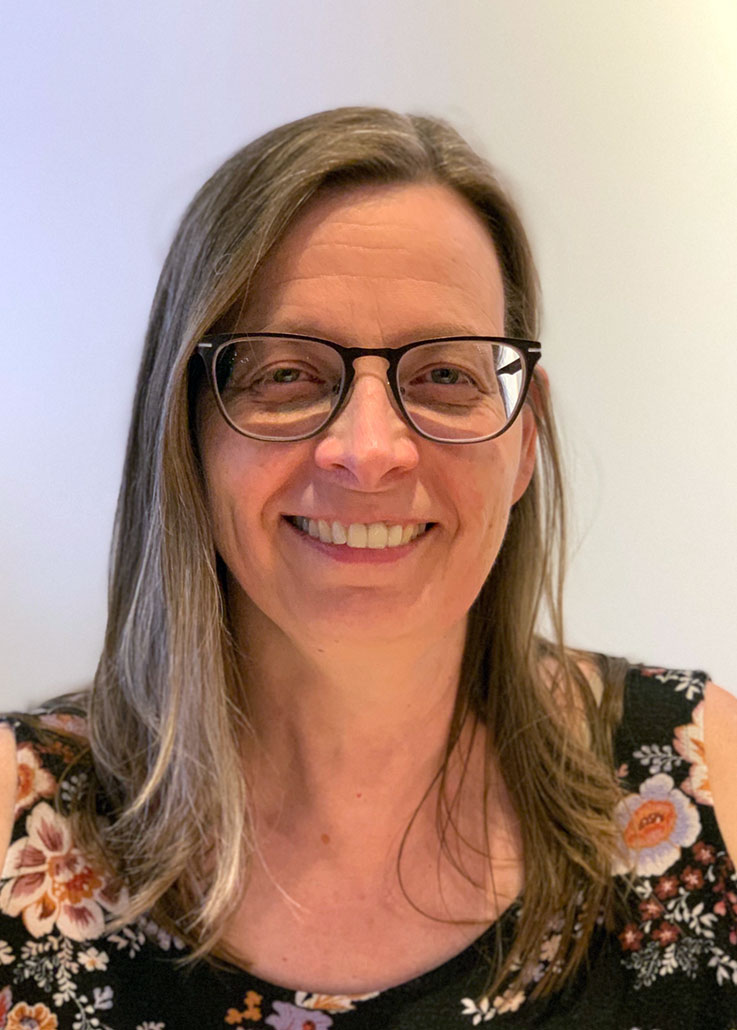 Mastalski has been a member of the IUP community since her freshman year in 1980. After graduating with a bachelor's degree in biology, she accepted a secretarial position and has remained on the staff ever since.
In her current role in the College of Health and Human Services, she is involved with students from recruitment to graduation. She works closely with those who struggle academically, coordinating their academic recovery and providing other support as needed. Instrumental in revising the college's internship process, she maintains affiliation agreements with more than 1,000 clinical, field experience, internship, and externship sites. She is also editor of her college's monthly alumni newsletter, which she helped launch in 2019.
Her service has included membership on her college's Research and Scholarship and Advising and Retention committees, the State Authorizations Internship Committee, the Strategic Enrollment Plan Committee, and the President's Commission on the Status of Women. In the fall, she joined the newly created Guides program, offering personal support to more than 25 incoming freshmen, with the expectation of continuing that assistance throughout their time at IUP.