By Elizabeth Laughlin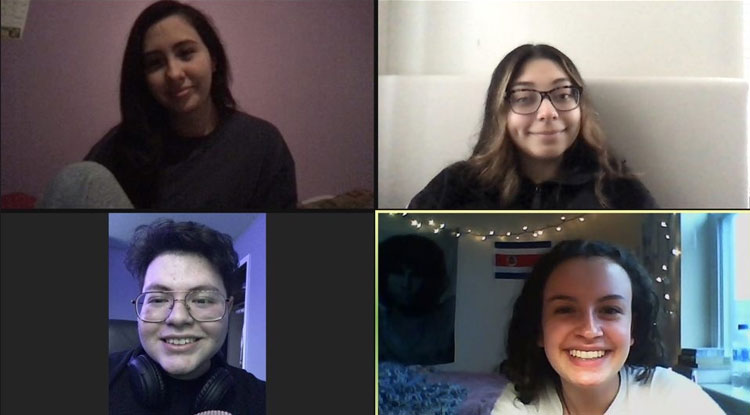 Culture, community, and inclusion. These are all focuses of the Latino Student Organization, or LaSO, highlighted this week in the Find Your People series.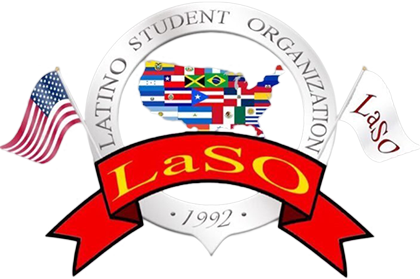 More about the Latino Student Organization
Meetings: Every other Wednesday from 5:00 to 6:00 p.m. via Zoom
Join: For more information or to join, contact Jhoana Aguilera Lemus, president, qrpz@iup.edu, or Tatiana Cleffi, vice president, fwrbc@iup.edu. Follow the group on Instagram @iup_laso or go to Crimson Connect.
The Latino Student Organization, or LaSO, celebrates Latinx culture and advocates for inclusion.
The group welcomes all IUP students who want to appreciate this culture—even if it's in addition to their own.
During its meetings, the organization gives students a safe space to discuss their ideas and share their experiences. They discuss issues and potential solutions that are specific to the Latinx community.
"Ensuring that we have a safe space makes our discussions so valuable," Tatiana Cleffi, vice president, said. "We can get to the core of these issues that can often be very difficult to discuss."
Cleffi, a freshman majoring in nursing, has served as vice president since she started at IUP in the fall.
She said her experiences in high school as president of Spanish Honors Society inspired her to get involved with LaSO. Advocating for inclusion has always been important to her, she said.
Other members of the executive board are president Jhoana Aguilera Lemus (sophomore), secretary Nancy Avalos (sophomore), and treasurer Jorge Luna (sophomore).
Donovan Daniel, assistant director of Admissions for Multicultural Recruitment, is the group's advisor. He is also the advisor of UBORA Men.
"Donovan's advice has really shaped me into a more confident leader," Cleffi said. "He has taught me such important leadership skills that I never expected to have, especially as a freshman in college."
The group meets every other Wednesday from 5:00 to 6:00 p.m. via Zoom. Meetings have been virtual since the start of the pandemic.
The group's discussions focus on how students can make their communities more inclusive, both at IUP and beyond, Cleffi said.
During one meeting this spring, Lemus discussed colorism and how it affects the Latinx community.
"We looked at the history of colorism and how we all have implicit biases," Cleffi said. "We had a discussion about how we can identify these biases and move past them. Then, we can go into the community and fight for acceptance."
At another meeting, Cleffi used what she learned from Leadership in a Multicultural Society, a six-week series hosted by the Center for Multicultural Student Leadership and Engagement, to give a presentation about her experiences as a Latina in a predominantly White high school.
LaSO has two meetings remaining this semester. This evening will be a game night, and members will play Among Us. The final meeting, April 21, will be a trivia night. All are welcome to join the events via Zoom.
Following Centers for Disease Control and Prevention guidelines, the group is planning to host in-person events in the fall focused on food, dance, and music—important parts of Latinx culture, Cleffi said.
She described her objectives as vice president: "I hope that everyone in LaSO is able to appreciate their culture, whether they are Latinx or not. I want our members to know that we're there for them, like a close-knit family."