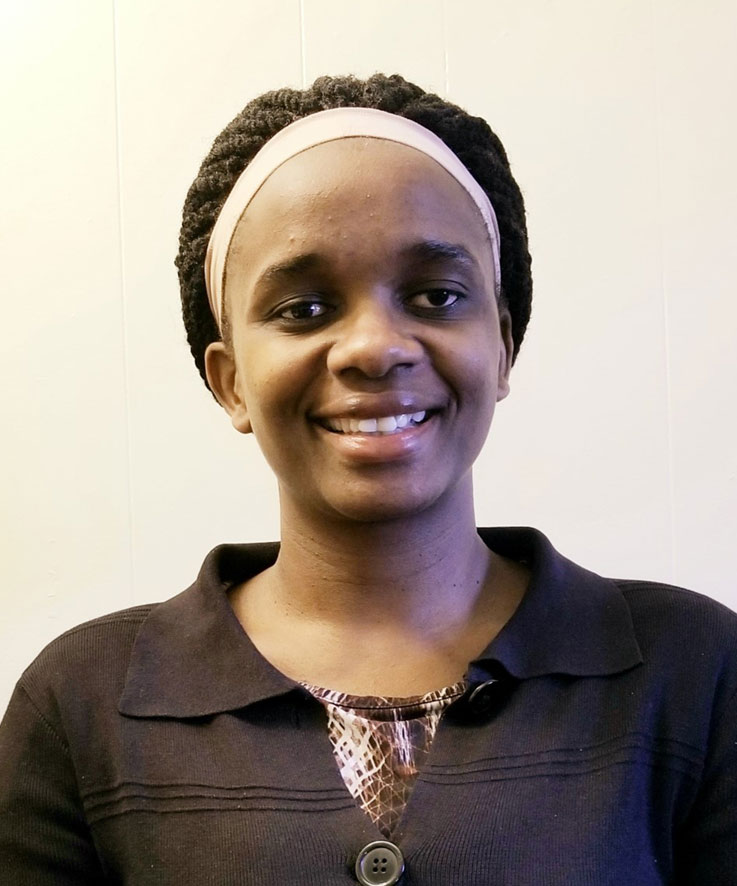 Racheal D. Nuwagaba-K, a student in Indiana University of Pennsylvania's Counselor Education doctoral program, has received a grant from the Institute of International Education designed to help international students continue their studies through the coronavirus pandemic.
The IIE scholarship requires an application from the home institution and is awarded to a very limited number of qualified students throughout the United States. Nuwagaba-K is the fifth IUP student selected for this competitive scholarship.
A current resident of Indiana, Nuwagaba-K is originally from Wakiso, Uganda. She is the daughter of Jane Tumubweine Ahaisibwe and a 2002 graduate of Makerere College School in Uganda.
"I am so grateful for the award and the continued support by the IUP Office of International Education and Institute of International Education," she said. "I continually appreciate all the kindness and support on this steep academic journey." Nuwagaba-K shared a quote from Abraham Lincoln about her feelings on receiving the scholarship: "I'm a success today because I had a friend who believed in me and I didn't have the heart to let him down."
She is a graduate student recipient of a Women's Leadership Award. She serves as treasurer on the E-board of Chi Sigma Iota, an organization involved in promoting professionalism and advocacy in the counseling field.
She has been a volunteer for the Indiana Community Garden with the Office of International Education and has provided stress management workshops to international students at the height of COVID-19 pandemic.