IUP's John J. and Char Kopchick College of Natural Science and Mathematics is inviting employees and students to participate in the IUP STEM (Science, Technology, Engineering, and Mathematics) Women's Summit on April 8 from noon to 4:00 p.m.
"We are really proud to be able to bring these very accomplished IUP graduates together for this event, and we hope that our colleagues across campus will join us to meet these outstanding women in STEM, and that faculty and staff will encourage students to participate in this inspirational networking opportunity," Kopchick College Dean Deanne Snavely said.
This event is part of the university's Research Appreciation Week.
Research Appreciation Week spotlights the spirit of innovation and collaboration shared by all disciplines and recognizes the contributions that IUP original research and scholarship make to this region and to the world. IUP researchers received more than $10 million in research and sponsored activity funds for academic year 2019–20.
Seven IUP alumni, including four Distinguished Alumni Award recipients, will be featured during the STEM Women's Summit, which is designed to offer a networking opportunity, to support IUP students as they aspire to obtain professions in the sciences, and to celebrate the research of IUP's women in the STEM fields.
Online registration is available on the IUP Kopchick College website. Registration must be made in advance, and is required by Monday, April 5.
It features an alumni networking session (noon to 1:00 p.m., by invitation only); the keynote address from 1:00 to 1:45 p.m.; and breakout sessions at 2:00 p.m., 2:25 p.m., and 2:50 p.m. A special panel discussion for high school students from 3:20 to 4:00 p.m. will conclude the event.
The event will also honor the 2020 and 2021 recipients of the Dr. Patricia Hilliard Robertson Memorial Scholarship for Outstanding Female Science Student. (Health and safety concerns prevented a public ceremony for the 2020 recipient.)
The Hilliard Robertson scholarship was established as a living legacy for Patricia Hilliard Robertson, a 1985 graduate of IUP from Homer City who died May 24, 2001, in Houston. Hilliard Robertson had been assigned as a crew-support astronaut for the Expedition Two crew that was preparing for service aboard the International Space Station in 2001.
The keynote address will be presented by 2020 Distinguished Alumni Award recipient Linda Sidor Willett, a 1969 science education graduate of IUP from Johnstown. Willett is the executive vice president, general counsel, and secretary for Horizon Blue Cross Blue Shield, the largest health insurance company in New Jersey with almost $12 billion in revenue in 2020.
Her presentation is titled: "From Classroom to Board Room: The Evolution of a Career (including Ten Principles for Guiding a Career)."
The breakout sessions are:
"Achieving Your Goals," presented by Karlin Toner, a 1983 graduate of IUP and a 2011 Distinguished Alumni Award recipient

"Leadership" by Danielle Miller, a 2006 earth and space ecience education graduate, who is a classroom teacher in central Florida

"Professions in Medicine and Allied Health," presented by Laura Wholey, a 1978 graduate of IUP who had a private dental practice in Mt. Lebanon from 1986 to 2016

"Professions in the Military," presented by Rear Admiral (ret.) CJ Jaynes, a 1979 and 1982 master's degree graduate from IUP and 2017 Distinguished Alumni Award recipient, who served 33 years in the United States Navy as an aeronautical engineering (maintenance) duty officer

"Work/Family Balance," presented by Esther Massung Kepplinger, a 1971 IUP graduate and 2013 Distinguished Alumni Award winner. After 32 years at the United States Patent and Trademark Office, Kepplinger became chief patent counselor for Wilson Sonsini Goodrich & Rosati in Washington, DC
The session for high school students will feature Willett; Jaynes; Maria Markovich, a 1974 graduate; Seema Bharathan, IUP faculty member; and students Lauren Donati, a senior geology major; and Emma Bouchard, a junior biochemistry major.
About the Keynote Speaker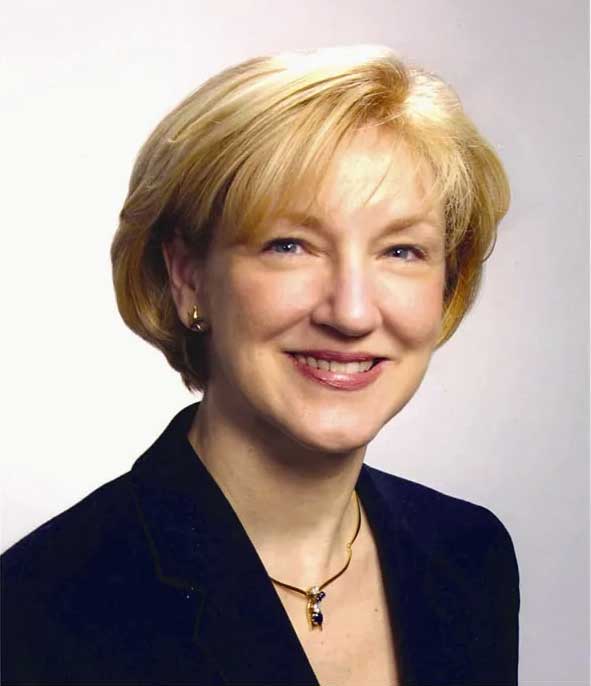 Linda Sidor Willett, a 1969 science education graduate of IUP, is a native of Johnstown. She earned undergraduate and graduate degrees through National Science Foundation program grants to train teachers in the sciences; she has a master's degree in science education from Duquesne University and a master's degree in library and information science from Rutgers University. She began her career as a secondary education biology teacher.
Willett works with the company's CEO and management team to set strategy and drive business outcomes, including transforming businesses to prosper in the face of health care and tax reform. Willett has led the teams responsible for communications, public affairs, government affairs, legal and regulatory matters, enterprise risk management, and compliance. The Horizon BCBSNJ Foundation reports to her and focuses on charitable giving in the State of New Jersey. Willett works directly with the company's board of directors and board committees on all aspects of corporate governance.
Willett gained extensive business experience in several global industries, including the consumer product, medical device, and pharmaceutical sectors, prior to attending law school. She has P/L expertise through her work at Shulton, Inc. managing the development of new consumer products.
Willett's career, after attending law school, includes high-profile positions in the public and private sectors at various corporations and as a partner at a national law firm. All of her roles, including in her current position, involved extensive interaction with state and federal regulators and legislators in an advocacy capacity.
In the 1980s, Willett moved through a series of positions within the American Cyanamid Company family of companies, transitioning from work within the pharmaceutical division (Lederle Laboratories) to the Shulton subsidiary, where she led product development for major consumer brands such as Old Spice and Breck Hair Care.
Willett left the Cyanamid companies to attend law school and joined the firm of McCarter & English after graduation. She became national coordinating counsel for a large pharmaceutical company in its silicone breast implant litigation, overseeing the work of law firms in all 50 states and in Australia, Canada, New Zealand, and the UK. Willett achieved partnership during her fourth year at the firm and built a practice defending medical device and pharmaceutical companies in mass tort litigation.
Willett joined her largest client, Bristol-Myers Squibb, in 1996 and was appointed vice president and deputy general counsel. Her work involved leadership of significant business activities, including overseeing the risk management of major mergers and acquisitions projects and global business opportunities in Europe, India, and China. Her work in Europe led her to co-found the European Justice Forum, an organization of companies formed to focus on the impact of private litigation on European businesses and economies. She was the first chair of the European Justice Forum Board and helped that organization create a funding base to sustain its work.
Willett was elected the twenty-fourth president of the Women's Forum of New York, the founding affiliate of the International Women's Forum for 2018–19. She is a member of the Economic Club of New York, the Metropolitan Club, and the Devon Yacht Club.
Willett has been recognized for her leadership in the legal profession. She has received awards from the New Jersey Legal Education Experience Program for her work in promoting diversity in the legal profession and from the New Jersey Institute for Social Justice for her work as a "community builder" in raising funds to support the Newark Boys Chorus School.
About the Panelists
Rear Admiral (ret) CJ Jaynes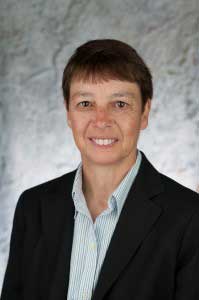 Rear Admiral Jaynes served 33 years in the United States Navy as an aeronautical engineering (maintenance) duty officer. Her final tour was as the program executive officer for air anti-submarine warfare, assault, and special mission programs. Now, she is the executive technical advisor for Precision Landing Systems, Intelligence, Information, and Services, Raytheon Company and the owner of CJ Jaynes Consulting, which provides acquisition consulting services. She was selected for the 2013 Women Worth Watching listing and appeared in a 2012 edition of Profiles in Diversity Journal. The Leonardtown, Maryland, resident is a member of Women in Defense, Women in Aviation, and the Association of Naval Aviation. A 1995 graduate of the Naval War College, she earned her MBA from Norwich University in 2008 and Systems Engineering Certification from Cal Tech in 1999.
Esther Kepplinger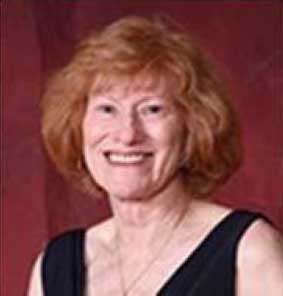 After 32 years at the United States Patent and Trademark Office, Kepplinger became chief patent counselor for Wilson Sonsini Goodrich & Rosati in Washington, DC. There, she acts as liaison to the Patent Office, counsels clients on patent strategy, and serves as an expert witness in patent litigation. Originally hired as a chemist at the Patent Office, Kepplinger served as a patent examiner and in a number of supervisory roles before spending her last five years there as deputy commissioner for patent operations. A Pittsburgh area resident, she has served on the Patent Public Advisory Committee since 2009 after being appointed to the role by the secretary of Commerce.
Maria Markovich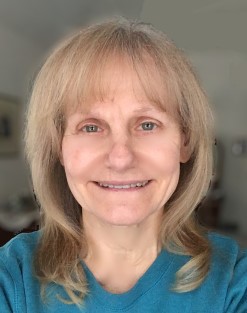 Markovich earned a bachelor of science degree in chemistry from IUP in 1974 and her master of science in business from Stevens Institute of Technology. She began her career in environmental science, transitioning first to analytical research in the chemical industry, and then moving into the pharmaceutical industry—where her career spanned analytical research, technical operations, manufacturing, and post-approval drug investigations, with a brief foray into information systems and programming. After retiring from Janssen Pharmaceutical (Johnson & Johnson), she founded a consulting firm, specializing in interpretation and application of US and international pharmacopoeial compendia, and government agency liaison. Performing volunteer work has been a priority throughout her life (since grade school) and at present, she focuses on volunteerism and paying it forward.
Danielle Miller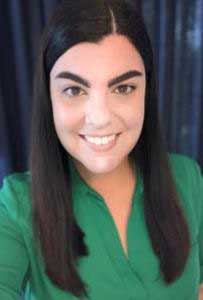 Miller has been a classroom teacher in the Central Florida area since 2006. She has taught integrated science, life science, earth and space science, physical science, and astronomy. In addition to teaching, she is also a public programs and observatory facilitator at the Orlando Science Center. Danielle was the recipient of the IUP Young Alumni Achievement Award in 2019. She earned her master's degree in Educational Leadership from Stetson University in 2018.
Karlin Toner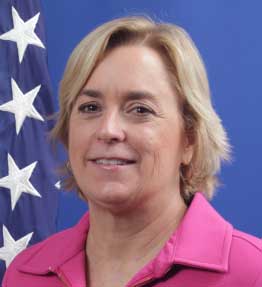 Toner is the director of Global Strategy at the Federal Aviation Administration Office of Policy, International Affairs, and Environment, where she provides direction on FAA's engagement with the International Civil Aviation Organization to ensure a unified US presence for standards setting at ICAO headquarters as well as regional implementation. Toner provides executive leadership in planning, directing, and coordinating the policies, goals, and objectives of the FAA's international strategy and for potentially hazardous situations outside the United States.
Toner served as the director of the Joint Planning and Development Office from 2010 to 2014. As the JPDO director, Toner oversaw an interagency initiative charged with coordinating aerospace planning and policies for the Next Generation Air Transportation System (NextGen). She served concurrently as an advisor to the Secretary of Transportation for NextGen coordination, a role she held since 2009. Prior to joining the FAA, Toner held various roles with the National Aeronautics and Space Administration, including serving as director of the Airspace Systems Program at NASA Headquarters from 2006 to 2008.
Earlier, Toner held key positions in aerospace planning and research at the NASA Ames Research Center in California. Her work there included developing long-range technical and resources plans as the associate director for Aeronautics from 2005 to 2006. While at NASA, she was also a lecturer in the Aerospace Engineering Department at San Jose State University for four years. Toner holds doctoral and master's degrees in aerospace engineering from the University of Florida, along with an honorary doctoral degree in science and a bachelor's degree in applied mathematics from Indiana University of Pennsylvania.
In 2011, she received the University of Florida's Department of Mechanical and Aerospace Engineering Outstanding Alumnus Award. She also earned a NASA Exceptional Achievement Medal, is a recipient of the Robert J. Collier Trophy, and is an associate fellow of the American Institute of Aeronautics and Astronautics.
Laura Wholey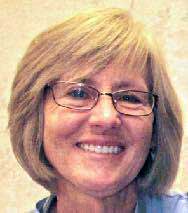 Wholey opened her private dental office in 1986 in Mt. Lebanon, specializing in family dentistry. She received her doctor of dental medicine from the University of Pittsburgh School of Dental Medicine, where she graduated with honors. Wholey entered the University of Virginia dental residency program specializing in general dentistry in a hospital-based program treating both medically compromised and healthy patients before teaching at the School of Dental Medicine University of Pittsburgh for two and a half years. She has been a member of the American Dental Association and OKU Dental Honorary Society. Wholey retired from private practice in 2016 after a career-ending hand injury.