By Elizabeth Laughlin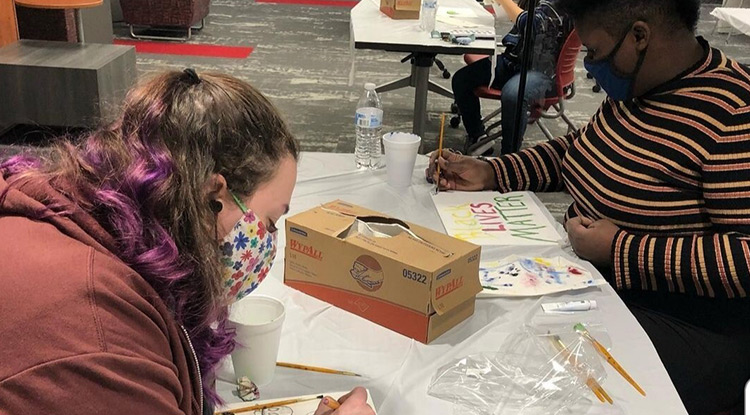 This week, the Find Your People series profiles Queer Colors, an educational and advocacy group that gives queer students of color a safe space to express themselves and connect with others.
More about Queer Colors
Founded: 2017
Meetings: Every other Wednesday at 8:00 p.m. (location TBD)
Join: For more information or to join, contact Tedd Cogar, advisor, tcogar@iup.edu, or Sequoia Stauffer, president, ggbx@iup.edu. On Crimson Connect, see Queer Colors.
Founded in 2017, Queer Colors is a safe space for marginalized students, particularly queer students of color.

"Our purpose is to advocate as well as educate," president Sequoia Stauffer said. "We focus on the different experiences that queer students of color have."

Stauffer is an IUP senior studying sociology and is in her second semester of the sociology master's program. She became president of Queer Colors in the fall.

She gave an example of the individual experiences the group focuses on.

"A lot of people don't notice the difference between a gay man and a gay man of color," Stauffer said. "This group talks about that."

Stauffer said she was most surprised by the experiences and courage of others in the group.

"I think the bravery people have to be themselves is really inspiring," she said.

In addition to Stauffer, the group's leadership includes advisor Tedd Cogar of the Center for Multicultural Student Leadership and Engagement and secretary Denae Hurd.

In the fall, Queer Colors met every other week on Zoom. Toward the end of the semester, group members met in person in Elkin Hall, wearing masks and staying at safe distances from one another. Zoom access was provided for students who could not attend in person.

This spring, Queer Colors will have its biweekly meetings face to face but will continue to provide a Zoom option for remote students.

"I think the alternative methods of attending will help our membership," Stauffer said.

She cited collaboration as one of the key elements of Queer Colors.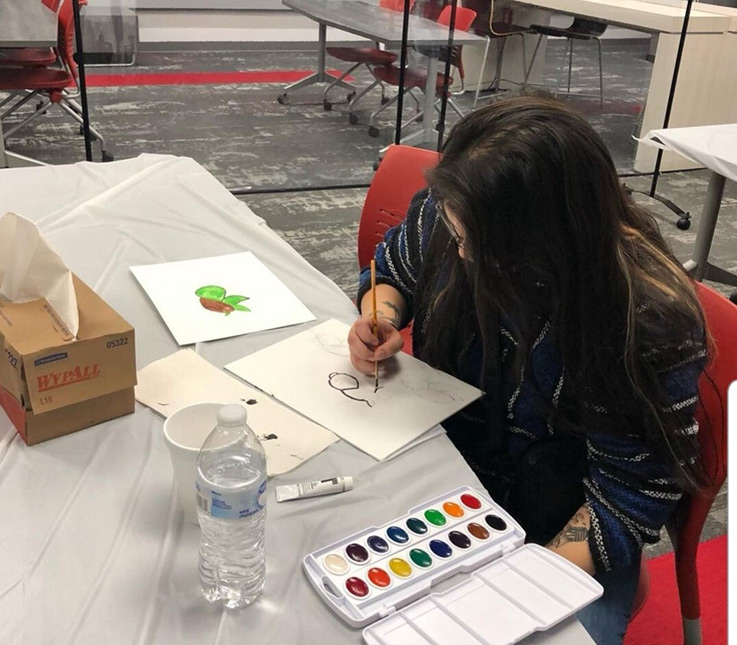 For finals week, the group worked with the Black Student League on a paint night. It helped members of the organizations get to know one another and relax in between finals.

Queer Colors also collaborates often with Pride Alliance. For example, the groups hold a Coming Out Day event, open to the community, every fall in the Oak Grove.

Together, they also held a student open forum. The groups talked about their goals and gave students a chance to discuss their experiences, creating an open dialogue.

In the spring, Queer Colors plans to work with the NAACP.

Although planning social events has been difficult during the pandemic, Queer Colors has a Valentine's Day event in the works. Titled My Sweet Valentine, it will feature a discussion about dating within the LGBTQ+ community.

Queer Colors also plans to host movie nights, in which students watch a documentary and participate in a discussion afterward.

Stauffer plans to show documentaries on Black history, even beyond the awareness month in February. This would encourage students to have an open dialogue about their experiences as people of color.

Above all, Queer Colors gives marginalized students a platform to be themselves. It is an inclusive environment in which they can feel comfortable expressing themselves and asking questions.

"You have to find a support system as a person of color in America," Stauffer said. "We really want our members to be comfortable in their own skin and to be able to talk without judgment."

Next week: College of Business Student Advisory Council