Two weeks ago, when Jayden Thomas took a COVID-19 test at the Kovalchick Complex, there was a lot riding on the result.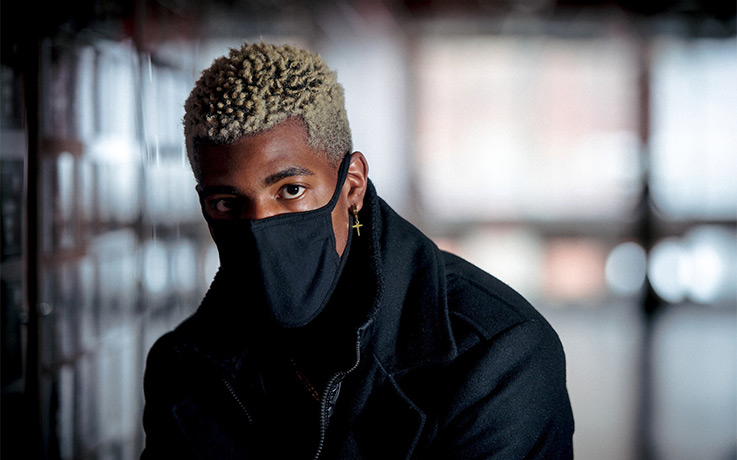 As a member of the IUP men's track and field team, he was looking forward to training with the team and competing this semester.
A marketing major, Thomas was named a Pennsylvania State Athletic Conference scholar-athlete last school year. He finished fourth at the PSAC indoor championship in early 2020 with his season-best height in the high jump and was named an IUP Athlete of the Week last spring.
"I definitely was worried [the test] would be positive, even though I take social distancing seriously," he said. "Getting tested is about safety, not only for you, but for your team, and for the university as a whole. I value other people, their health, their safety, and I want to protect my parents, too."
COVID-19 testing is vital to keeping student-athletes in the game and to keeping IUP students on campus.
Thomas, a sophomore, thinks students understand that and will take advantage of the testing.
"Students want to be as safe as possible, so IUP can be like it used to be. I miss how my freshman year was," he said. "With the IUP community, there is this sense of belonging and gathering. I do appreciate that community aspect of IUP. I never thought I'd have to use the words 'social distancing,' but we'll come through it."
This spring, all IUP students can take free COVID-19 tests, even if they're not feeling sick.
Since he had no symptoms, Thomas scheduled his test at the Kovalchick Complex. Students who have symptoms need to go through their private health care providers or through the IUP Health Service for testing.
Students receive free tests through IUP, and they can go back for testing more than once.
Thomas described the process he went through: Wearing a mask, he entered the Kovalchick Complex lobby and was given a container with a six-inch swab. Directed to an area with tables and chairs, he swiped the inside of each nostril for 15 seconds, broke off the end of the swab, and put the end he used to swipe in a sealed container, which he left with workers in the testing area. About two days later, he found out his test was negative, meaning he did not have COVID-19.
"The test takes like one minute," he said. "The maximum time I was there was maybe five minutes. It truly wasn't bad at all."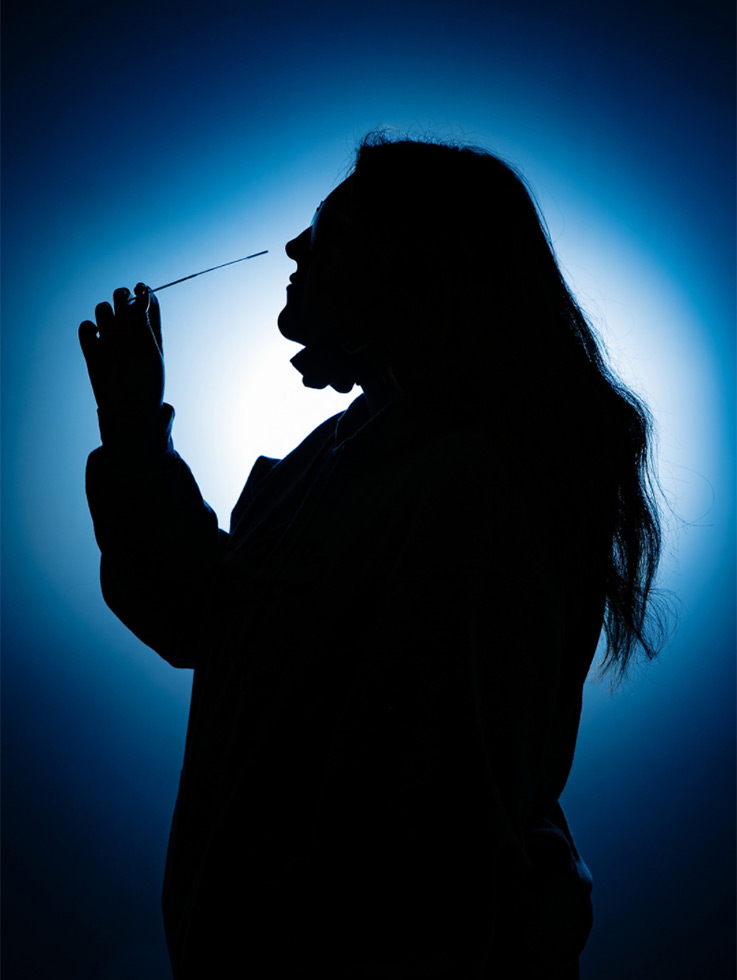 An international student who was recently tested agreed. "I went and saw how easy it was," the student, who wished not to be identified, said. "I told all my friends to go."
She said a lot of international students work in the Indiana community and could not afford to leave their jobs during the pandemic.
"As a working person, I interact with a lot of people. I always wear masks and practice social distancing. I have to work, but this testing helps me make sure I'm healthy and not making anyone else sick. Being tested gave me comfort. It was very encouraging."
She is grateful that IUP made the tests available to all students. "That was a wise decision. It shows IUP made this a priority," she said. "IUP is trying not just to keep the campus safe, but also to keep the Indiana community safe."
After learning she can return for more tests, she is considering getting tested every two weeks.
"It can help prevent spreading the virus," she said. "I'm not the only student at IUP with a job in the community. I think a lot of students will do the testing. This was the best thing IUP could do to keep the community safe."
Kristi Storti, director of the Public Health program at IUP, knows firsthand how important it is to stop the spread of COVID-19.
"I had it in February, and I don't ever again want to feel as awful as I felt then," she said.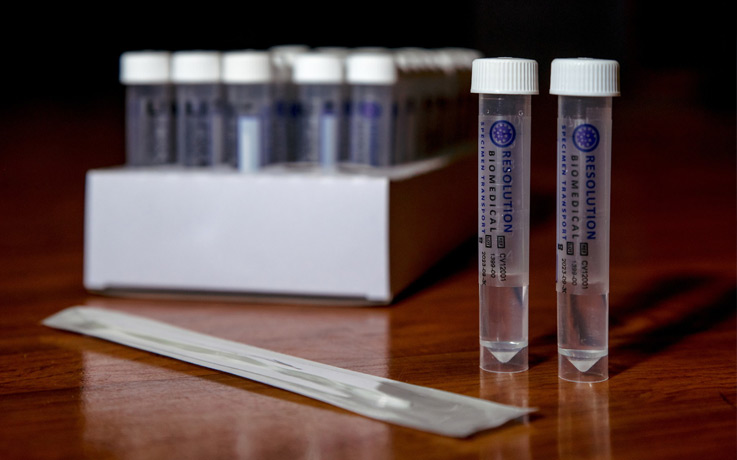 An epidemiologist, Storti is an associate professor in the Department of Kinesiology, Health, and Sport Science and the dean's associate for administration in the College of Health and Human Services.
"A year ago, we didn't know what we know today," she said. "We have learned so much about this virus. We all remember how we felt when the world all stopped. Now, some of that is opening up. Why not use the testing, so we're another step closer to being back to normal?"
She suggested that students use testing to help them make decisions about going home.
"A negative test is not a guarantee, because there's always the chance you can be exposed after the test, but a positive test may help you know, so you can protect your family," she said. "The testing is a wonderful tool that should be used as often as necessary. There shouldn't be any stigma attached to it."
Storti said IUP students who are wearing masks, getting tested, and following quarantine guidelines when needed are making a real difference in the world. By taking steps to protect others who might be more vulnerable to the virus, they are doing something that touches lives they don't even know.
"Students have the opportunity to do good, to change the course of this virus, by stepping up to the plate, going to get tested, and doing what it takes to help us get back to normal," she said.