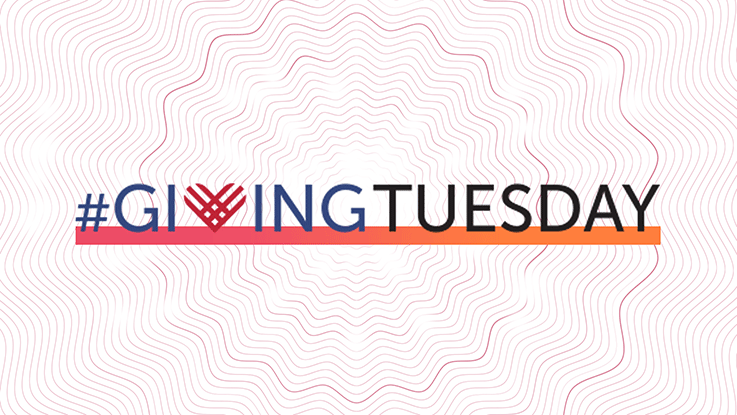 Indiana University of Pennsylvania more than doubled its fundraising goal during this year's Giving Tuesday event, raising $46,528 from 223 donors—alumni, faculty, staff, friends, and students—to support IUP students.
Giving Tuesday is a national effort, scheduled each year for the Tuesday after Thanksgiving. IUP began its Giving Tuesday tradition in 2017.
With this year's record-breaking total, $82,928 has been donated during this one-day event in just four years.
"Time after time our alumni, friends, and everyone in the IUP family continue to amaze us through their passion, care, and outpouring of support," IUP Vice President for University Advancement Khatmeh Osseiran-Hanna said.
"In a single day we made a big impact—shattering our $20,000 goal by raising more than $46,500 for our students! On this global day of giving, there are many great organizations from which to choose. We are grateful to the donors who made the decision to support the Foundation for IUP."
The number of donors for this initiative also continues to increase; in 2018, 144 donors made gifts totaling $16,247, far exceeding the 2018 goal of $10,000.
The focus for this year's Giving Tuesday fundraising was the Student Assistance Fund, established to help students cover costs associated with unexpected technology, travel, and other needs, including those related to the pandemic.
"For the last three years, funds raised during IUP's Giving Tuesday have been directed to providing assistance to students in emergency situations," Osseiran-Hanna said. "Focusing on the Student Assistance Fund for Giving Tuesday donations is the right fit."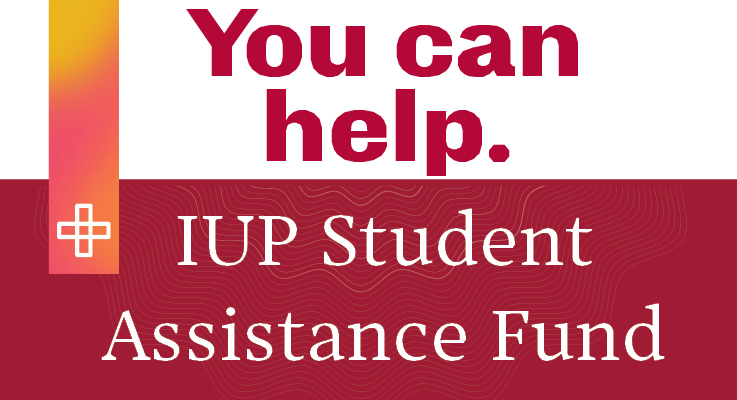 Fundraising for the Student Assistance Fund is one of the priorities of the university's Imagine Unlimited $75-million comprehensive campaign. To date, it has assisted more than 430 students through more than $300,000 in donations.
Donors could pick from a variety of projects in addition to the Student Assistance Fund. Highlighted funds for this year's Giving Tuesday included the IUP Food Pantry and Help Center, designed to address student food insecurity; Sutton Scholarships; IUP Rugby; and the Speech-Language Pathology Simulation Lab.
A total of $17,000 was donated by IUP alumni, friends, and employees to "match" donations during Giving Tuesday 2020, the largest match amount to date for this event.
These "double the impact" match donors include retired Col. Stephen Abel, US Army, a 1973 graduate; Mary Ann Dickey, spouse of the late James Dickey, a 1964 graduate; Stephanie Lambidakis, a 1981 graduate, retired from CBS Corporation; Osseiran-Hanna; Bill Scheeren, a 1968 graduate, retired from Hempfield School District, and his wife, Judy Scheeren, Westmoreland County Community College; and David Piper, who holds four degrees from IUP and serves as chairperson of its Employment and Labor Relations Department, and his wife, Joyce Piper, IUP Libraries.
There were also a number of initiatives led by IUP faculty, staff, and students in conjunction with Giving Tuesday or to benefit the Student Assistance Fund.
IUP's College of Health and Human Services Service Committee and the IUP Office of Alumni and Friends staged a virtual 5K as part of Giving Tuesday. All registration proceeds and additional gifts were donated to the IUP Food Pantry and Help Center. In total, this event raised $1,265: $680 in registrations and $585 in additional gifts.
IUP Art and Design faculty Sharon Massey and Sean Derry and 35 students in their classes raised $1,555 for the Student Assistance Fund through a pop-up store in November in downtown Indiana. The project, "Common Goods," featured laser-cut paper packages designed by the students.
The Imagine Unlimited campaign—currently at 99 percent of goal—will enable IUP to step forward as a national leader by transforming the student experience through scholarships, program enhancements, and new and modernized facilities. The campaign is expected to reach—and perhaps surpass—$75 million by the end of the calendar year.