Indiana University of Pennsylvania's Council of Trustees today approved the naming of a space in the John J. and Char Kopchick Hall in honor of a Distinguished Alumni Award recipient and her husband and in memory of her parents.
Trustees approved the naming resolution to honor Bonnie Harbison Anderson, a 1980 graduate and 2012 Distinguished Alumni Award recipient, and her husband, Steve Anderson, by naming the Anderson Rotunda in Kopchick Hall in their honor and in memory of Bonnie's parents, Edward J. and Donna M. Harbison. The Harbisons were lifelong residents of Indiana.
Groundbreaking for the $90-million Kopchick Hall, home to the John J. and Char Kopchick College of Natural Sciences and Mathematics, will take place September 23. Construction will be underway this fall, and the facility will be ready for classes in fall 2023. The building, sited facing the university's Oak Grove, will be more than 142,000 square feet and include more than 51,600 square feet of laboratory space.
In approving the resolution, Trustees recognized the Andersons' "deep and abiding respect for the power of education, particularly in the sciences," and Bonnie Anderson's service on the National Campaign Cabinet of the Imagine Unlimited comprehensive campaign and as a member of the John J. and Char Kopchick College of Natural Sciences and Mathematics Advancement Council. In addition to their long-time and ongoing service to IUP, the Andersons made a $250,000 donation to IUP's Imagine Unlimited comprehensive campaign.
Anderson, formerly of Indiana and now a resident of Half Moon Bay, California, has built a career in the health-care diagnostics and life sciences markets and is currently cofounder and chief executive officer of Veracyte, a molecular diagnostics company.
After graduating from IUP in 1980 with a bachelor's degree in medical technology, Anderson worked for four years in hospital laboratories before being recruited into diagnostic equipment sales. She has directed both early-stage businesses as well as mature, global enterprises.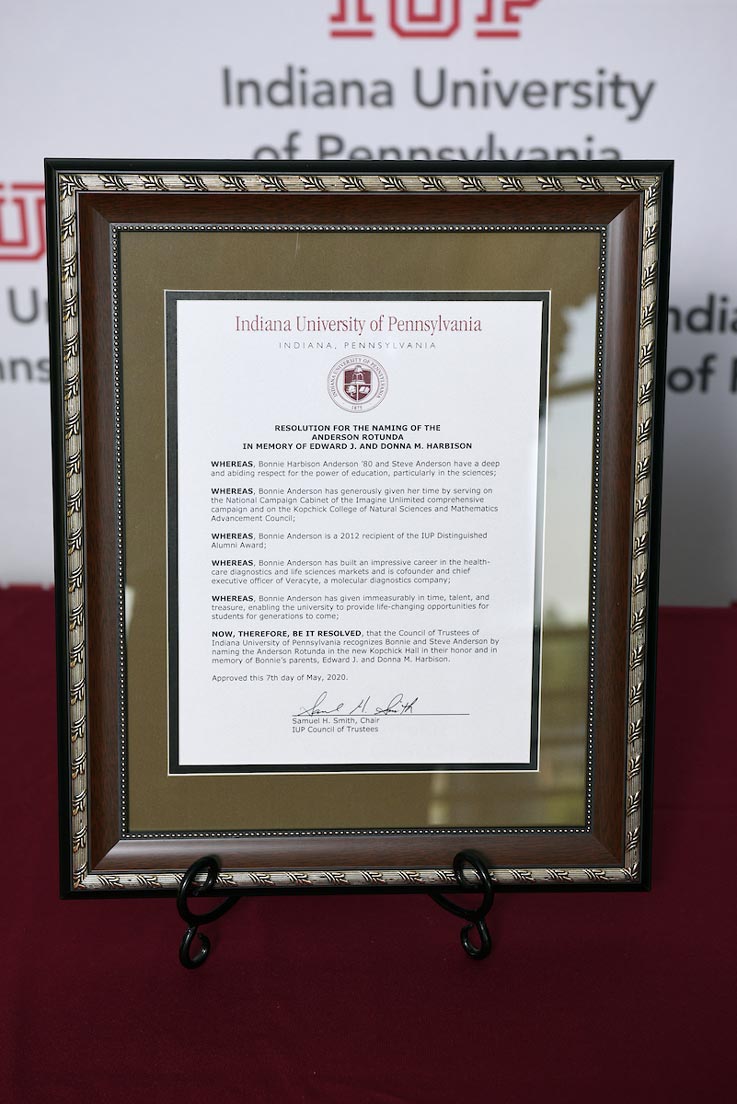 Prior to founding Veracyte, she provided strategic consulting services to venture capital firms and early-stage businesses. Anderson spent 18 years in executive leadership positions at Beckman Coulter, a global leader in health care. She led the company's market-leading cellular analysis franchise in hematology and flow cytometry, and, as vice president of the intrapreneurial start-up Immunomics Operations, successfully positioned the company's novel tetramer technology as a vehicle for drug and vaccine developers to monitor immune response.
As CEO of Veracyte, Anderson is actively involved in the development of new products and techniques designed to transform the cytology market for early cancer diagnosis, which will help cancer patients avoid unnecessary, costly procedures, and surgeries as well as promote significant cost savings in health care.
"The Andersons have been incredible supporters of the university, our students, and especially the Kopchick College," Vice President of University Advancement Khatmeh Osseiran-Hanna said. "Bonnie is an inspiration to so many students, alumni, and members of our community. She has been a leader in the important work of the Kopchick College Advancement Council and the Imagine Unlimited comprehensive campaign, and continues to give her time, talents, and treasures in so many ways, including returning often to campus to meet with students. She continues to be an inspiration to them and to us, and the gift from the Andersons will change lives for generations to come."
Trustees approved the naming of the building and the College of Natural Sciences and Mathematics in honor of alumni John and Char Kopchick in December 2018.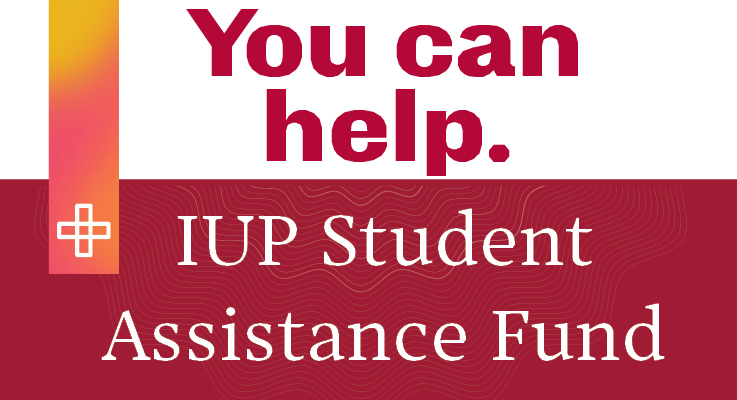 Imagine Unlimited is designed to move IUP forward as a national leader by transforming the student experience through scholarships, program enhancements, and new and modernized facilities, including Kopchick Hall. As of September 1, IUP's Imagine Unlimited Campaign has raised more than $73.6 million, 98 percent of its $75-million goal.