Fairman Family Foundation Provides Support to IUP Academy of Culinary Arts Building Project
The Fairman Family Foundation of DuBois is continuing its support of Indiana University of Pennsylvania's Academy of Culinary Arts with a $100,000 gift to support the expansion of facilities in downtown Punxsutawney for the Academy.

"We were privileged to be part of the expansion of the IUP culinary program through our involvement with the Fairman Centre project in 2008," Joyce Ritenour Fairman, president of the Fairman Family Foundation, said.
The Fairman Centre, dedicated in 2009, repurposed the former J.B. Eberhart Building in downtown Punxsutawney with classrooms and teaching kitchens for the Academy. It was made possible through a $1.9-million gift from the Alan and Roy Fairman families, and is named in honor of the late Alan Fairman and the late Roy Fairman.
"The Fairman Centre project has been a win-win for all involved," Fairman said. "It continues to benefit students by providing modern teaching facilities and kitchens, it preserved an historical building in the community, and its presence in the downtown provides significant, positive impact on the local economy.
"We are honored to be able to support the new culinary academy building initiative with this gift, and we look forward to our continued collaboration," Joyce Fairman said.
In September 2018, the Foundation for IUP, IUP's nonprofit fundraising office, gifted two buildings in downtown Punxsutawney adjacent to the Academy's Fairman Centre. As funding becomes available, these donated buildings will be razed to permit the construction of a new facility to house the Academy of Culinary Arts. The Fairman Family Foundation gift will be used to support this project.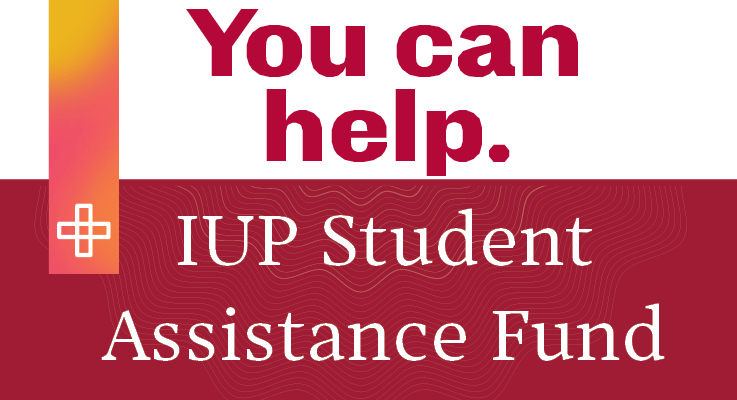 In addition to the ongoing support for the IUP Academy of Culinary Arts, the Fairman Family Foundation has been active in other initiatives to support students. The Foundation recently made a $1,000 donation to the IUP Emergency Relief Fund, established to help current IUP students who have experienced financial hardships due to the coronavirus pandemic. It is funded by private donations from IUP family and friends.
The Fairman Family Foundation financially supports activities that promote the physical and mental health of young people in the local communities. It has a long history of philanthropic support to IUP and was honored in 2008 with the inaugural IUP Gala Presidential Legacy Award for Philanthropy.
Joyce Fairman, who was married to the late Alan Fairman, has a master of business administration degree and a bachelor's degree in sociology with a minor in psychology from IUP, and serves on the IUP Council of Trustees and the Punxsutawney Regional Advancement Council.
The Academy's original teaching facility, which continues to be used in conjunction with the Fairman Centre kitchens and classrooms, is located on Gilpin Street in Punxsutawney.
"The IUP Academy of Culinary Arts has remained one of the premier culinary schools in the nation for many years, but it has long outgrown its current location," IUP Vice President for University Advancement Khatmeh Osseiran-Hanna said.
"With gifts from leaders in the Punxsutawney region like the Fairman Family Foundation, we are sure to reach our goal and provide a new home for the Academy that matches the program's academic prestige and reputation."
Since opening its doors in 1989, more than 4,000 students have studied in Punxsutawney at the Academy of Culinary Arts. Students spend three semesters on-site in Punxsutawney and their last semester in a paid externship where many students are placed—and often offered permanent positions following completion of their externships—in four- and five-star and diamond properties.
After completing a final semester at the paid externship, graduates earn a certificate in culinary arts and can also complete a stand-alone baking and pastry program through the Academy. The program is accredited by the American Culinary Federation.
Academy of Culinary Arts graduates also can now complete an associate degree in culinary arts with an additional semester of study at IUP Punxsutawney.
The Fairman Family Foundation gift is part of IUP's $75-million Imagine Unlimited Campaign, which will enable IUP to step forward as a national leader by transforming the student experience through scholarships, program enhancements, and new and modernized facilities.