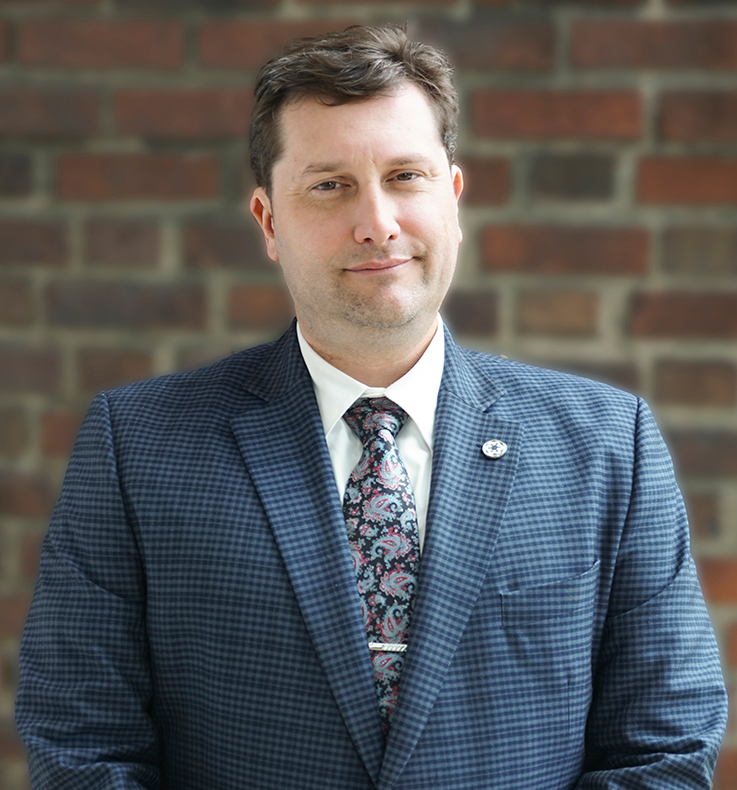 Following a comprehensive search, Michael Powell has been selected to serve as registrar at Indiana University of Pennsylvania. He will begin work in this role on May 23, 2020.
Powell joined IUP's Office of the Registrar in January 2018 as associate registrar. In September 2019, he was asked to fill the role of acting registrar.
"Dr. Powell has continually shown great leadership and collaboration with offices throughout the university," IUP Provost and Vice President for Academic Affairs Timothy Moerland said. "He's established himself as a hard worker, willing and able to make changes to better serve our students and our university. I am very pleased to have him in this important role."
Powell came to IUP from Point Park University, where he worked as a transfer evaluation coordinator, assistant director in the Office of Graduate Admissions, and counselor in the School of Adult and Professional Studies.
"I am both honored and humbled in being selected as registrar for IUP," Powell said. "I appreciate the support, dedication, and hard work from the staff members of the Registrar's Office, and I look forward in providing the best service possible to our amazing students, and continued collaboration with our talented faculty and staff."
As registrar, he is responsible for leading the nine-person staff in the Office of the Registrar, which is responsible for coordinating registration, scheduling, degree audits and conferrals, and record guardianship for students and alumni, including complying with federal and state regulations. He is also currently leading upgrades to the university's degree audit, catalog, and scheduling systems.
Powell has taken the lead in the development and execution of the Graduation Fair (formerly Salute to Grads) and has assisted with university commencement ceremonies. He is an advisor for IUP's Paranormal Society.
He has both his bachelor's degree in business management and his MBA in international business from Point Park College. He completed his doctorate in executive leadership at the University of Charleston. He is a veteran of the US Navy.