Annah Hill and Mariha Shields from Indiana University of Pennsylvania's Department of Communication Disorders, Special Education, and Disability Services have received a grant that will allow them to use 3-D printing to benefit individuals with special needs, while enhancing the skill development of pre-service teachers and interns majoring in disability services in the College of Education and Communications.
Hill and Shields received funding from IUP's Academic Computing Policy Advisory Committee to purchase two 3-D printers, one of them a mini-3-D printer. The traditional size printer will remain on campus for use students with special learning needs, empowering students to create items to help them to learn, and to improve their quality of life on campus; the mini-3-D printer will be used by pre-service teachers and interns to take into their K-12 classrooms and internship sites.
The idea for the project came after Hill and Shields attended an assistive technology makers fair in the fall.
"It was a really exciting experience to see how objects were being made for individuals with special needs who couldn't afford—or find—these items," Hill said. "The fair started us thinking about all the ways that we could use this technology. Certainly, it can be very helpful for our current students who have special learning needs who can benefit greatly from items we can make through 3-D printing. Many times, these items are either hard to find or are costly to purchase.
"Then, we started thinking about how this could benefit all of our students, including our pre-service teachers and Disability Services interns. Not only does it give our students experience with this technology, it gives them the opportunity to actually teach how 3-D printing could be used in the classroom or internship site and expose their supervising teacher or internship supervisor to this technology."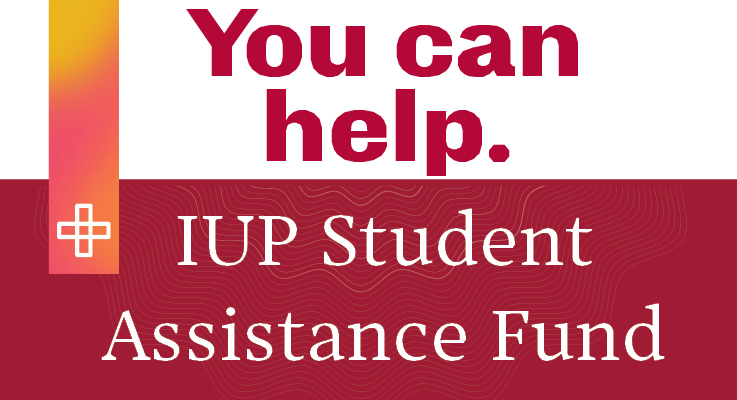 Some schools have, or are creating, "maker spaces" for 3-D printing technology, so IUP pre-service teachers would have the opportunity to share their experiences from IUP and gain experience from these districts on how this technology is being used in the classroom.
"The end result is that our students can partner with their mentor teacher or school to determine needs for the students in the classroom, and interns can provide even more innovative service to the agency where they are placed," Shields said.
Hill and Shields are excited about adding the newly purchased technology to the MakerSpace/Active Learning classroom being developed within the College of Education and Communications.
Hill has completed training on the 3-D printer: to become certified to set up the 3-D printer, troubleshoot any issues, and then digitally design, and print 3-D items. The certification process enables her to effectively model the creative problem-solving experience for her students.