Indiana University of Pennsylvania English professor David Hanauer has received a $20,952 grant from the National Science Foundation to study how the COVID-19 (coronavirus) pandemic is affecting undergraduate research.
"As soon as I saw the disruption of the current pandemic to educational models, I thought I should really study what this means for the type of inquiry-based education I am involved with," Hanauer said.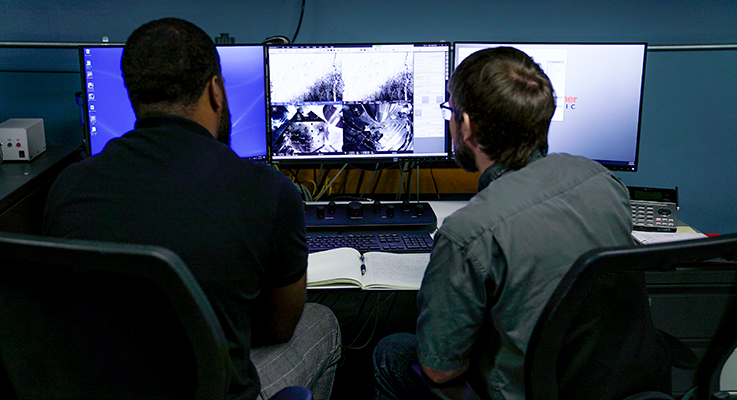 "This study will help us at IUP—and in the larger scientific community—to get a really good handle on what the COVID-19 pandemic means for undergraduate research experiences across the United States."
The grant is titled RAPID: Instructional Shifts in Response to the COVID-19 and Their Impacts on Classroom-based Undergraduate Research Experiences. Hanauer will be collaborating with Mark Graham, a research scientist at Yale University. Graham is the director of Yale's Science, Technology, Engineering, and Mathematics Program Evaluation and Research Lab.
In the fall, Hanauer received a $1 million grant from the Howard Hughes Medical Institute for the continuing development of measurement tools and educational models for course-based research experiences in the sciences. This new grant builds upon the infrastructure of the previous research by studying the changes made by STEM faculty teaching research labs and the ramifications of these on students as a result of the COVID-19 curfew.
An applied linguist by training who teaches research methodology in the English doctoral program, Hanauer has expertise in a wide range of psychological and linguistic methodologies which he employs to construct psychosocial measurement tools for educational assessment purposes. Hanauer has been involved in science education research since 2003 shortly after he arrived at IUP. Over the last 17 years, his research has been supported by the National Science Foundation, the Howard Hughes Medical Institute, and the Federal Department of Education.