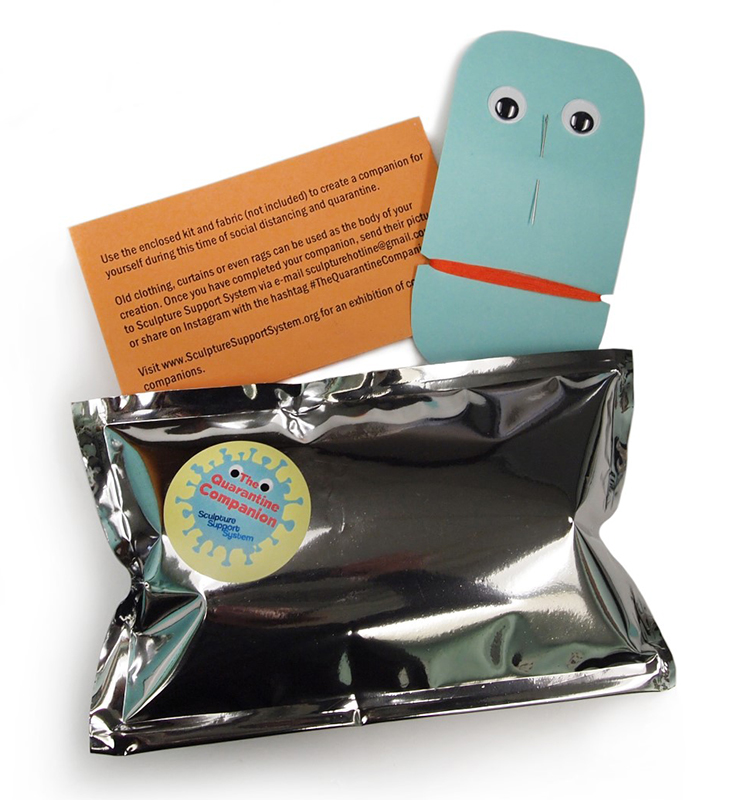 Sharon Massey and Sean Derry, faculty members in Indiana University of Pennsylvania's Department of Art and Design, along with some of their students have created a participatory art project called "The Quarantine Companion."
The project consists of kits containing a needle, thread, googly eyes, and instructions for how to create a new pal while staying at home. Teenagers and adults can use old clothing, curtains, or even rags to sew a companion. After the companion is complete, the idea is to share a picture of the final product in a virtual exhibition hosted on the Sculpture Support System website.
"All of our work through Sculpture Support System is socially minded and intended to create new communities around the production of art," Derry said. "The Quarantine Companion came out of our collective desire to make art and find a new way to create community through our art. Finding a creative way to sustain and build friendships feels incredibly important right now."
"In response to social distancing and isolation related to COVID-19, many people may develop feelings of uncertainty, fear, and loneliness," Massey said. "Making a companion is a lighthearted approach to dealing with the complex emotions we are all feeling, and the act of gathering materials from your home and hand-stitching an object with personal significance reaffirms the value of art in our lives. The Quarantine Companion is colorful and accessible, yet acknowledges our vulnerability."
The goal of the project is to mitigate some of those feelings with a project which enables participants to create a new pal while staying at home.
The project was hatched the week of March 16 as students returned from spring break and face-to-face instruction was suspended. Over a Zoom conference, students collaborated on the color of the mailing labels, which supplies would be included, and the overall concept.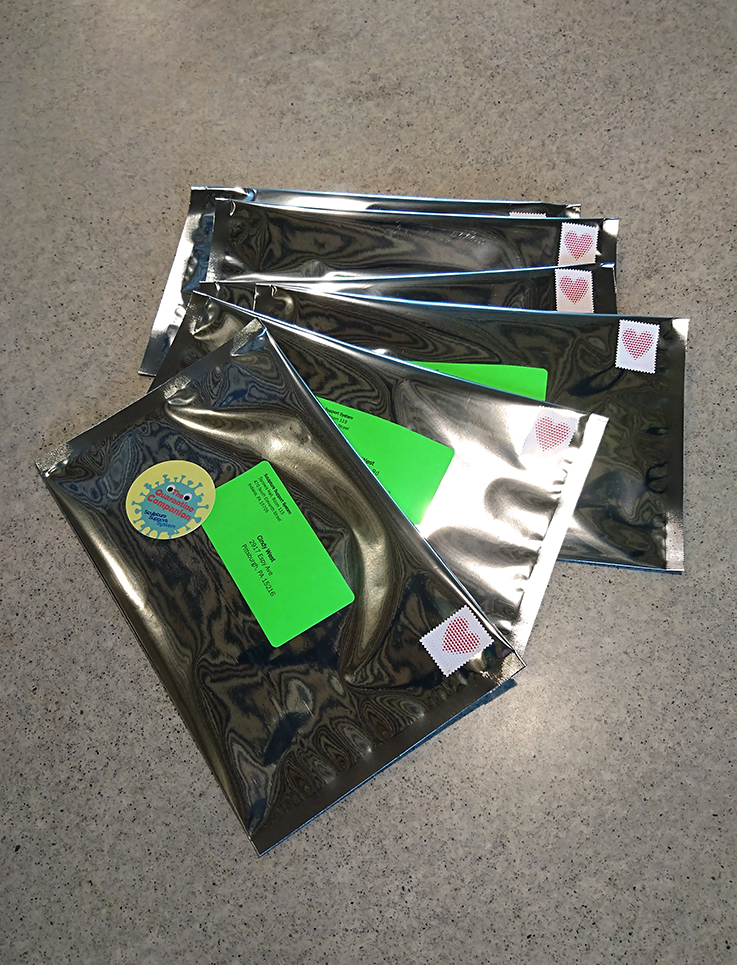 Sculpture Support System is a collaborative endeavor of Massey and Derry and their students. Inspired by a desire to provide a more in-depth professional experience for highly motivated students, the two formed Sculpture Support System in 2019. The group collaborates on Social Practice projects that engage community members in a range of art making processes. Additional projects include "The Community Quilt" and "The Monument Project."
Members of the public interested in participating can send their mailing address to SculptureHotline@gmail.com. Kits will be sent via USPS. For more information on "The Quarantine Companion" visit Sculpture Support System or search #TheQuarantineCompanion on Instagram.