A longtime friend and current member of the Dean's Advancement Council for the College of Health and Human Services at Indiana University of Pennsylvania has shown her renewed commitment to students enrolled in the IUP Academy for Culinary Arts with an estate gift of $50,000.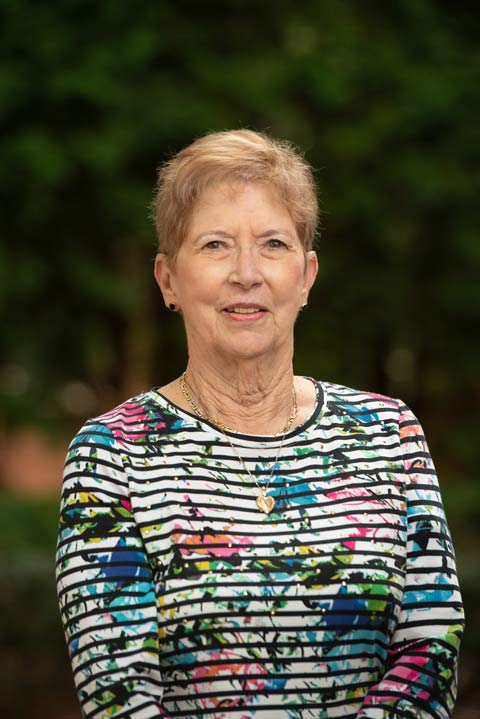 This planned gift from Linda and David Deabenderfer will establish the Linda Drummond Deabenderfer Scholarship for the IUP Academy of Culinary Arts.
Annual gifts will be made by the couple to provide immediate financial assistance to students beginning in fall 2020.
"It's important to me to continue my involvement by supporting scholarships for the students," Deabenderfer said. "My husband David and I enjoy visiting the Academy often. The students receive outstanding training and have so much potential. We are proud to be able to make a difference in their lives."
Deabenderfer, a longtime Punxsutawney resident, was involved with IUP's culinary program from its inception more than 30 years ago. She served as a member of the Punxsutawney Area College Trust which helped to establish the program. The couple frequently attend culinary lunches throughout the summer and interact with students.
"The training they receive at the IUP Culinary academy is just remarkable," she said. "It's so gratifying to interact with the students and see, first hand, their passion for the process. The potential for growth and future careers is tangible thanks to their education inside the space."
Since opening its doors in 1990, the academy has become a premier culinary school in western Pennsylvania. Students spend three semesters on site in Punxsutawney and their last semester in a paid externship where many students are placed in four and five star and diamond properties.
"The college is so very grateful to Linda for her generosity and continued support," IUP Dean of the College of Health and Human Services Sylvia Gaiko said. "It is financial support, such as this scholarship, that will relieve financial barriers for our students and allow them to concentrate on their studies under premier chef instructors at the IUP Academy of Culinary Arts. We cannot thank Linda enough as we continue to provide an outstanding education for our culinary students."
Academy students are at four and five-star facilities, known nationally as top-notch restaurants. Alex Brown, a culinary graduate works as a Sous Chef at 'Eleven', a 2019 Pittsburgh's Best Restaurants. Two other IUP Culinary graduates are working at the restaurant with him and two students currently enrolled in classes are doing externships at the restaurant.
Preference for the Linda Drummond Deabenderfer scholarship will be given to students coming from Armstrong, Indiana and Jefferson counties. To receive funds, students must be in good academic standing and show financial need as defined by the university.
IUP's $75-million Imagine Unlimited Campaign will enable IUP to step forward as a national leader by transforming the student experience through scholarships, program enhancements, and new and modernized facilities. Science and mathematics initiatives are a focal point of the campaign, which includes a new building to serve all students in the study of mathematics and science. A capstone of the campaign has been a $23 million gift from John and Char Kopchick, alumni from Athens, Ohio. John Kopchick is the coinventor of the drug Somavert.