Indiana University of Pennsylvania and the Institute for Supply Management–Pittsburgh (ISM-Pittsburgh) are partnering to present the second annual Women Who Lead Conference on October 25, 2019.
The one-day event will be held from 8:30 a.m. to 4:00 p.m. at the Rivers Club, 301 Grant Street, Suite 411, Pittsburgh.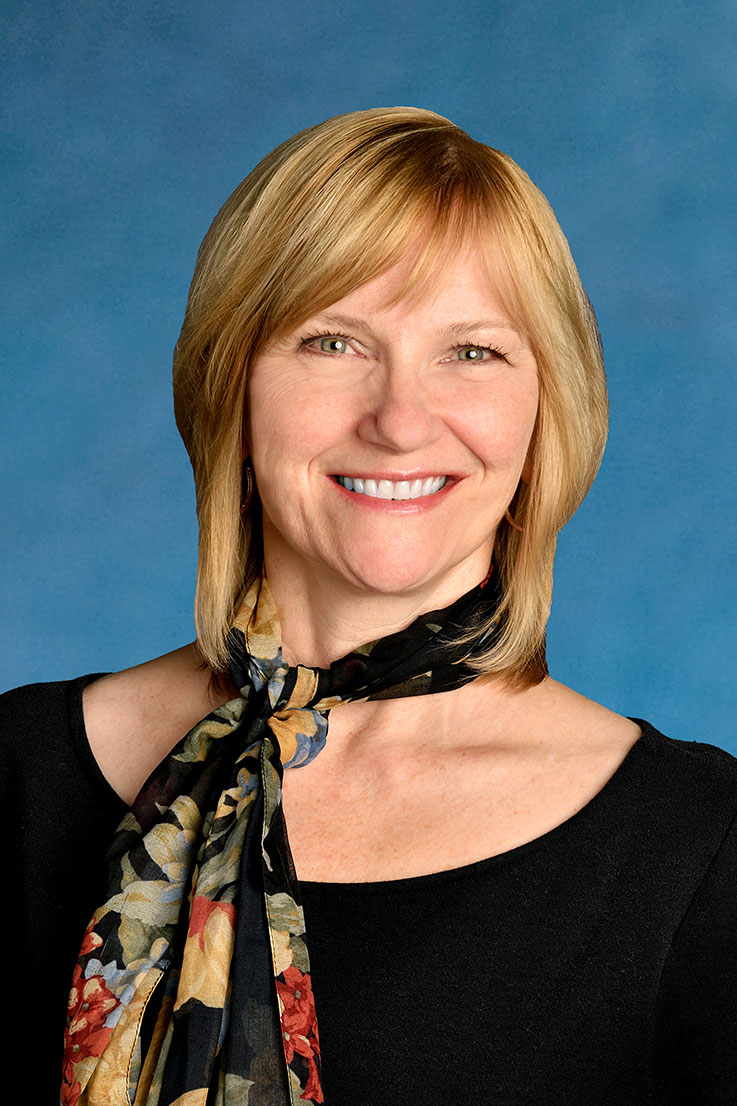 The keynote speaker for the event is Becky Stapleton, senior executive vice president, chief banking officer, S&T Bank, a 1984 graduate of IUP. She will be joined by five additional women business leaders as presenters and panel facilitators:
Jamie Alderman; Procurement Services manager, Category Management; Denali-A WNS Company

Radhika Batra, expert, vice president Procurement, Bain Consulting Company

Nicole Ayala-Fouron, CAO, Asset Servicing, Americas BNY Mellon

Patrice Matamoros; Race director and CEO, P3R

Crystal Morrison, president and CEO, EverRise, LLC
Following the breakfast and networking, which begins at 8:30 a.m., Stapleton will present "Just Start: Small Ways to Elevate Women" at 9:00 a.m.
Stapleton is the senior executive vice president and chief banking officer at S&T Bank, a $7.3-billion bank holding company headquartered in Indiana, Pennsylvania. She is responsible for the strategic direction of the Consumer Banking and Marketing divisions as well as collaboration between markets and lines of business.
She has worked at S&T Bank for 31 years, starting her career as the training manager in 1988. Working her way through various roles within the human resources department, she was named executive vice president and director of Human Resources and Employee Communications in 2008 before assuming her current role in 2014.
A strong advocate for women, Stapleton has spearheaded many women's initiatives at the bank, including its sponsorship of the Pittsburgh Magazine Women in Business series, Women's Health Conversations, and the PGA Executive Women's Day.
She was honored with the inaugural PaBankers Association Champion for Women award in 2017 and joined the board of directors as Group 1 chair in July 2018. She was named to Central Pennsylvania Business Journal's "Women Making a Difference" list in 2017.
Stapleton was inducted into the IUP's Eberly College of Business and Information Technology's Business Hall of Distinction in 2018. She is a founding member and continues to serve on the Eberly College's Business Advisory Council and has served on the Hall of Distinction selection committee and its Women's Advisory Program.
Stapleton is also a member of the Board of Directors of the Indiana Regional Medical Center, serving on the Executive Committee as finance chair and chair of the Indiana Physician's Group.
Stapleton has worked as an adjunct professor at IUP, Penn State, and the University of Pittsburgh, and as evaluator/auditor for the Government Accountability Office in Washington, DC and as a political analyst in Harrisburg.
In addition to her IUP degree in government and public service with a minor in economics, she earned a Master of Public Affairs degree (budgeting and finance) from Indiana University–Bloomington. She and her husband, Wally, are the parents of three grown daughters.
The schedule of speakers and topics for the remainder of the day are:
9:30–10:10 a.m. — Developing Women as Technical Leaders (Morrison)

10:20–11 a.m. — Buildings Something from Nothing (Matamoros)

11:10 a.m.–noon — Diversity and Leadership in an Evolving World (Ayala-Fouron)

1:00–1:50 p.m. — Panel discussion: Leadership Versus Followership (facilitated by Alderman)

2:00–2:50 p.m. — Leading with Intention (Batra)
Networking breaks are planned at 11:00 a.m. and 1:50 p.m. and lunch and networking will take place from noon to 1:00 p.m. The program will end with final closing remarks from 3:00 to 3:30 p.m.
Cost is $225 for general admission, which includes breakfast and lunch, and $175 for ISM-Pittsburgh members and IUP employees, alumni, and students. Seven CEH credits can be earned, and group discounts are available.
For more information or to register, persons may contact ISM-Pittsburgh Executive Director Lisa Romango at lisaromango9104@comcast.net. Registration is also being accepted at the ISM-Pittsburgh website. Space is limited, so early registration is recommended.
Sponsors for the event include Stand Energy Corporation and Doing Better Business.
For more than a century, ISM-Pittsburgh has impacted supply management and the purchasing profession through best in class education, certification, communication, and networking opportunities. Its mission is to enhance the supply management profession, its image, and ethical standards while maximizing membership value.
The organization offers innovative and dynamic professional enrichment programs and continues to build collaborative relationships with local colleges and universities to promote professional development and enable access to the latest strategies and thought processes in supply management.
ISM-Pittsburgh is one of the founding affiliates of the Institute for Supply Management and is recognized as one of the leading affiliates in the ISM global enterprise. For more information, visit ISM-Pittsburgh.
Founded in 1875, IUP is one of only four public, doctoral research universities in Pennsylvania. With almost 11,000 undergraduate and graduate students enrolled in more than 140 undergraduate programs, 60 master's degree programs, and 14 doctoral programs, IUP combines the academic opportunities of a large university with the highly personalized and intimate learning-centered environment of a small college.
IUP's Eberly College of Business and Information Technology, which includes the Department of Management and the bachelor's degree program in Supply Chain Management, is fully accredited by the Association to Advance Collegiate Schools of Business.
For more information, visit IUP.