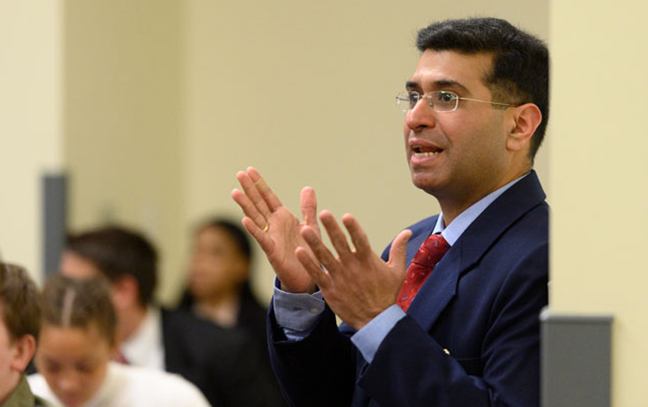 Seize the Moment in Supply Chain Management
Everybody's talking about the supply chain. It's been a topic of national conversation the past few years. Supply chain management is exploding with opportunities for someone like you—someone who knows how to seize the moment. 
Supply chain managers play a critical role in keeping the business world running smoothly. You'll make sure the right products and services get to the right places at the right time, and at the right price. You'll learn how to keep businesses moving and profitable in the Supply Chain Management BS program at IUP.
This is an important field with tremendous influence. As a supply chain manager, you'll lead efforts to improve productivity, standards of living, and sustainability for people around the globe.
What You'll Learn
In IUP's supply chain management bachelor's degree program, you'll gain a solid foundation in business in classes that include:
Supply Chain Modeling and Analysis
Business Logistics: Technical Analysis and Applications
Operations Management
Industrial Quality: Statistical Tools and Management
Information Systems
And you'll take specialized courses covering topics such as:
Data science
Logistics and distribution
Operations management
Procurement/purchasing
Project management
Quality management
Statistics and quantitative modeling
Supply chain modeling and analysis
You'll learn both theory of supply chain management and how to apply it in the real world. And you'll discover the role the global supply chain plays across industries.
Imagine Your Future
The reality is that business cannot be fully automated. Businesses need smart, engaged people like you managing the field.
Demand for supply chain professionals continues to grow. You'll have plenty of internship and job placement opportunities in this stable, high-paying career. Your career can take you around the state, but also around the country and the world as demand grows across continents.
With the flexibility to work in almost any field, you can expect to find leadership roles in many industries, including: 
Finance
Health care
Information technology
Retail
Transportation
You'll also be well-equipped to pursue project management, lean management, and sustainable operations jobs—the options are far-reaching.
Industries Looking for You
With a BS in Supply Chain Management, you'll have flexibility to pursue careers in many different industries. Our alumni are paving the way for you to do incredible things. They've gone on to careers in some of the biggest players in the business world, including:
Consulting: Accenture, Deloitte, Kearney, KPMG, and others
Distribution: DHL, FedEx, UPS, and other third-party logistics providers
Manufacturing/IT: Apple, BMW, Google, Harley Davidson, HP, JLG, US Steel, East Penn Manufacturing, and others
Online retail: Amazon and others
Retail: Walmart, Amazon, Fastenal, Lowe's, Urban Outfitters, and many more
Procurement and Project Management: Bechtel
Entry-level logisticians with a bachelor's degree can anticipate:
Classes and Requirements
You'll learn the nuances of managing the supply chain—along with the human side of the business world—and gain the critical skills you'll need to make decisions in the face of uncertainty.
You'll take classes in supply chain modeling and analysis, quality management, and business logistics, so you can get the full picture of the industry. In both theory and hands-on, real-world education, you'll focus on:
Capacity
Inventory
Operations
Production
Quality
Supply chain organization
Some other classes in the curriculum include:
Accounting Principles I and II
Business Statistics
Fundamentals of Finance
Human Resource Management
Principles of Marketing
Production and Operations Management
Quality Management
Supply Chain Management
Full Academic Catalog Listing
The course catalog is the official reference for all our degree and course offerings. Check it out for a full listing of the classes available and requirements for this degree.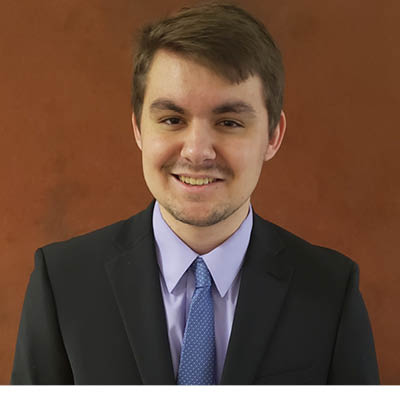 August Bolinger '21, Management
I did not just learn about supply chain management; I learned how to be professional and ethical.
Association for Supply Chain Management
The Association for Supply Chain Management is a professional community of nearly 50,000 supply chain managers around the world. At IUP, you can join our very active student chapter and get opportunities to:
Network with professionals working in the field
Pursue internships
Gain certifications that will help you stand out on the job market
Be invited to hear compelling speakers
You'll also be able to compete in supply chain competitions, like the ASCM-Deloitte Case Study annual competition. These events are held regionally, nationally, and internationally, and IUP students go far—including top five at the international level!
4+1 and Early Admissions Program: MBA
You can earn your bachelor's as well as a master's degree in five years when you take advantage of IUP's 4+1 programs. 
When you enter a 4+1 program as a sophomore, you will be able to reserve a spot in your chosen master's degree program. Just be sure to meet minimum requirements to continue in the program. 
A 4+1 program gives you more specialized knowledge for career advancement and lets you save on tuition costs, and you can complete your master's degree in a shorter timeframe. 
See the requirements for the 4+1 Program.