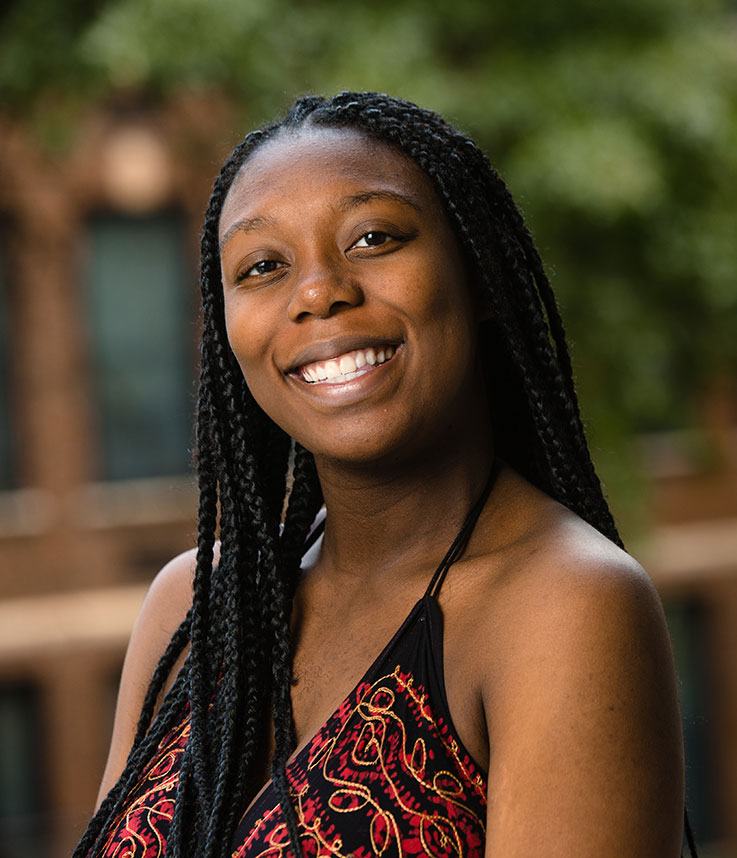 Abigaelle Vertil, a junior psychology major and philosophy minor at Indiana University of Pennsylvania from Philadelphia, has been appointed by Pennsylvania Governor Tom Wolf to serve as the student trustee on the IUP Council of Trustees.
She was sworn in to serve as a member of the Council of Trustees on August 16. She will serve in the role of student trustee until her graduation.
"Our trustees play a very important role in guiding the university and setting goals and expectations for the future," IUP President Michael Driscoll said. "They bring an incredible amount of wisdom, experience, and expertise. I am confident that Abigaelle will offer unique perspectives to the council and to our university leadership, and I look forward to the contributions that she will make in this role."
Vertil, daughter of Evelt and Paula Vertil, is a member of the 2017 first graduating class of Philadelphia Performing Arts: A String Theory School. While in high school, she participated in the Drexel High School Scholars program. She is an active volunteer in her community, including at the Rocky Run Marathon in Philadelphia, and worked to build an urban garden.
Vertil is a Promising Scholar at IUP and received the Aramark Scholarship in memory of Nicole Chichy. She was a student worker in the Office of Housing, Residential Living, and Dining during her freshman and sophomore years and will be a resident assistant during the 2019–20 academic year.
"As I fulfill my responsibilities as a newly admitted trustee, my first priority will always be putting the IUP student body I represent at the forefront by always ensuring that they, too, are a part of the conversation and therefore included in any decision making by our board," Vertil said.
Members of the Council of Trustees are volunteers appointed by the governor to be responsible for financial oversight of the university and for ensuring compliance of university policy with state law. The Council of Trustees meets quarterly, and other times as needed.