Indiana University of Pennsylvania is represented in the 2019 STEM for All Video Showcase as two IUP faculty members and one student will join the National Science Foundation's push to bring exposure to grant funded projects all over the world. The online video event will be held May 13 to 20.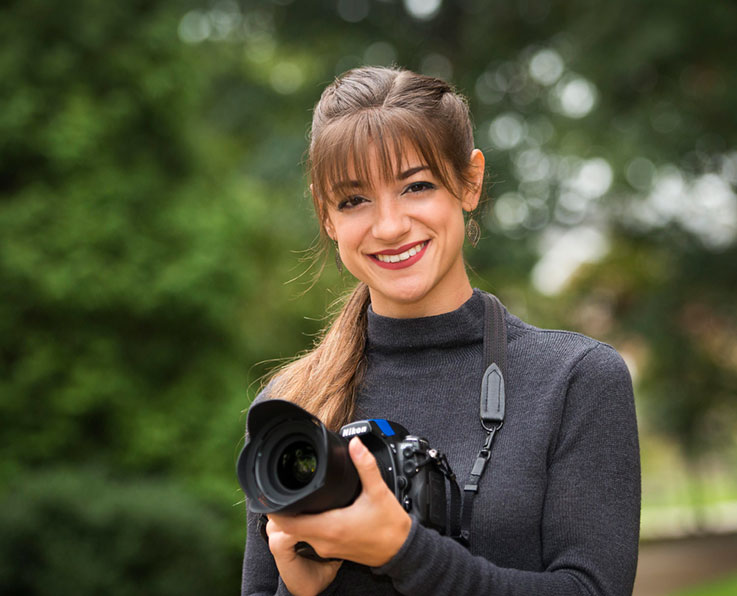 Katie Jo Campbell, a May 2019 communications media graduate, spent a week in October 2018 traveling aboard a research ship along the coast of Alaska as part of the STEM Student Experiences Aboard Ships project. The video she created about the trip and what was being studied is included in the showcase. Campbell, who accompanied the trip as a documentary photographer, will spend this summer as an intern with Tesla's video creation team.
Along with Campbell, IUP faculty member Jon Lewis will be available to engage with viewers and respond to comments during the online forum. He will be joined by Sharon Cooper, of Columbia University, who is the lead presenter for STEMSEAS; and Raquel Bryant at UMass-Amherst will also engage viewers in the online forum.
"Going to sea on a research vessel is an incredibly powerful experience," Lewis said. "Going with a diverse cohort of undergraduates provides a unique opportunity for bonding and mentoring. We think this translates to students charting paths toward STEM that they might otherwise never have imagined."
Justin Fair, a faculty member in IUP's Department of Chemistry, is in the third year of a five-year $663,835 NSF grant focused on developing teamwork into curriculum across disciplines. Fair is the lead presenter for the Teamwork and Leadership in STEM project. Co-presenters from IUP are: Gail Wilson, communications media; Rachel Desoto-Jackson, theatre and dance; Anne Kondo, chemistry; William Farrell, psychology; Kenneth Bohl, management; and Robert Major, biology.
Ninety percent of STEM employers report that team and leadership skills are equally or more important than STEM-specific content. IUP's newly minted Team and Leadership minor redefines how universities integrate team experiences into their major-specific coursework while making the minor accessible to even the most credit-heavy degree.
Now in its fifth year, the annual showcase will feature more than 240 innovative projects aimed at improving STEM learning and teaching, which have been funded by the National Science Foundation and other federal agencies. During the week-long event, researchers, practitioners, policy makers and members of the public are invited to view the short videos, discuss them with the presenters online and vote for their favorites.
The theme for this year's event is "Innovations in STEM Education." Video presentations address improving K-12 STEM classroom, informal environments, undergraduate and graduate education, teacher professional development, and community engagement. Collectively the presentations cover a broad range of topics including science, mathematics, computer science, engineering, cyberlearning, citizen science, maker spaces, broadening participation, research experiences, mentoring, professional development, NGSS and the Common Core.