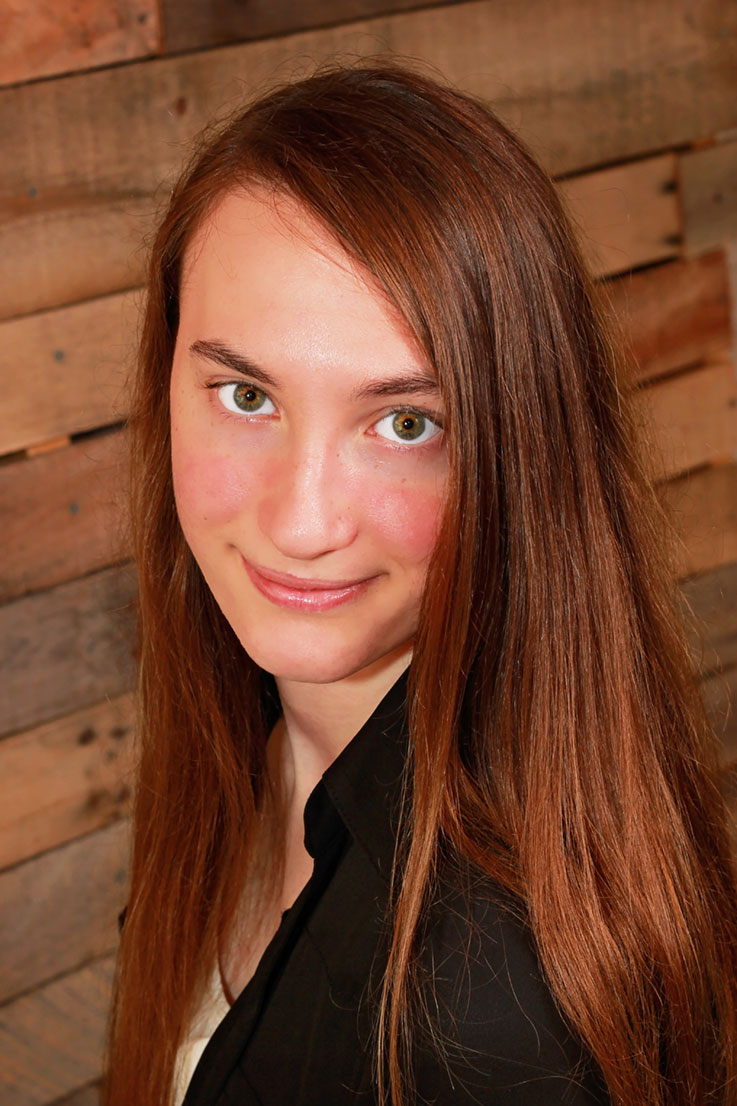 An Indiana County student at Indiana University of Pennsylvania received the 2019 Dr. Patricia Hilliard Robertson Memorial Scholarship for Outstanding Female Science Student.
The award was part of the John J. and Char Kopchick College of Natural Sciences and Mathematics 14th annual Women in Mathematics, Science, and Technology Program on April 1. This event kicks off the university's Research Appreciation Week, which includes a series of programs to encourage and recognize research.
The Hilliard Robertson award was presented to Mariah Sinan, a physics and pre-engineering major from Home. Daughter of Milos and Alissa Sinan, she is a 2017 graduate of Marion Center Area High School.
In addition to the Hilliard Robertson scholarship, Sinan is a Sutton Scholarship recipient. She is a member of the IUP Physics Club and participated in the Physics Olympics event, and is a dean's list student and provost scholar.
The Hilliard Robertson scholarship was established as a living legacy for Dr. Patricia Hilliard Robertson, a 1985 graduate of IUP from Homer City who died May 24, 2001, in Houston. Hilliard Robertson had been assigned as a crew-support astronaut for the Expedition Two crew that was preparing for service aboard the International Space Station in 2001.
The Kopchick College's Women in Mathematics, Science and Technology event included a poster session with Indiana High School students presenting original research, including 11 students who are working with IUP faculty. It also featured a panel discussion, "Sharing Our Stories, Creating Your Stories" with IUP alumni Dana McElroy, of Indiana, and Distinguished Alumni Award recipients Sharon Cowden and Karlin Toner.
Cowden, an accomplished physician specializing in pediatrics, is a 1971 graduate of IUP with a degree in medical technology and is a recipient of the Distinguished Alumni Award. She currently practices at CCP Pittsburgh Pediatrics and is actively involved in Pennsylvania American Academy of Pediatrics as a board member and physician educator on immunizations and pediatric obesity. Cowden has volunteered for short-term medical missions in Ecuador, Guatemala, and Honduras.
Cowden is also a breast cancer survivor and is the cofounder with Janette Poppenberg of Strength and Courage, a nonprofit program that provides exercise resources to breast cancer survivors looking to regain physical and emotional strength after treatment. They co-created the DVD, Strength & Courage: Exercises for Breast Cancer Survivors, which teaches health care providers and survivors the importance of regular exercise to improve the quality of life and reduce recurrence of cancer.
McElroy is a 1994 chemistry major and biology minor graduate of IUP. Her graduate studies took her to North Carolina State University in Raleigh, where she received a master's degree in food science, followed by a professional career in food safety and public health at Penn State University. While working in public health and addressing foodborne illnesses, she became interested in the field of medicine. She enrolled in a second master's degree program, the Physician Assistant Sciences at Saint Francis University. Following completion of her physician assistant degree, she went through rotations in family medicine, internal medicine, behavioral health, general surgery, emergency medicine, pediatrics, and obstetrics and gynecology. She currently focuses her work in the field of cardiology, practicing in the UPMC Heart and Vascular Institute and joining the IRMC Physician Group in Indiana.
Toner is a 1983 applied mathematics graduate of IUP and Distinguished Alumni Award recipient and has master's and doctoral degrees in aerospace engineering from the University of Florida. She began her career with NASA, where she held several key positions in aerospace planning and research at the Ames Research Center in California before moving on to NASA headquarters in Washington, DC.
She established and managed the Aerospace Operations Modeling Branch, an organization focused on modeling and simulation of air traffic operations within NASA. Later she was charged with developing long-range technical and resource plans for aeronautical projects.
Early in her career, Toner also served as lecturer in the Aerospace Engineering Department at the San Jose State University. Beginning in 2009, Toner served as director of the Joint Planning and Development Office and concurrently as a senior advisor to the Secretary of Transportation on modernizing the air transportation system. Since 2014, Toner has served with the Federal Aviation Administration as the director of Global Strategy, providing executive leadership in planning and coordinating the goals of the FAA's international strategy. She provides direction on FAA's engagement with the International Civil Aviation Organization to ensure a unified US presence for aerospace standards setting. Toner received a NASA Exceptional Achievement Medal and is an associate fellow of the American Institute of Aeronautics and Astronautics.