Indiana University of Pennsylvania's Geospatial Intelligence Certificate program has been recognized with accreditation by the United States Geospatial Intelligence Foundation (USGIF) under its Collegiate Accreditation Program.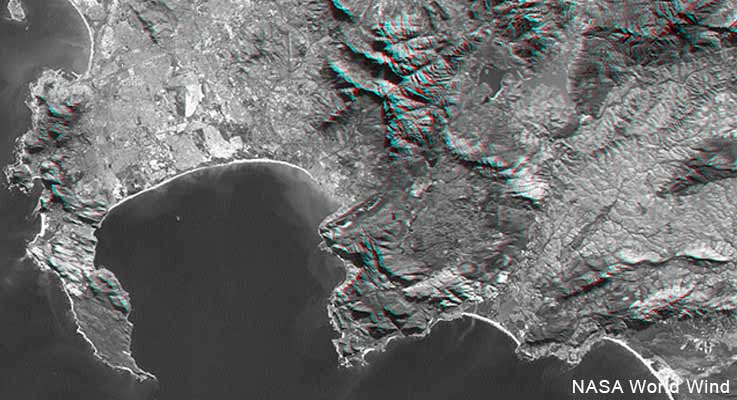 IUP's certificate program is one of only 17 accredited programs in the world.
IUP offers both undergraduate and graduate Geospatial Intelligence (GEOINT) certificates. The programs are part of the university's Department of Geography and Regional Planning, which has a long history of geography education with strong programs in cartography and geographic information science.
"The students, faculty, and administration at IUP are extremely excited about USGIF's accreditation of the department's undergraduate and graduate geospatial intelligence certificate programs," John Benhart Jr., chair of IUP's Department of Geography and Regional Planning and Director of Geospatial Intelligence Certificate Programs, said.
"USGIF accreditation is an acknowledgement of the quality, rigor and applicability of the department's geospatial curriculum, and will provide students vastly increased opportunities for internships, professional development, and employment in the fast-growing geospatial intelligence sector."
The department's modern cartography program was established in the mid-1950s and grew to be one of the largest undergraduate geography programs in the nation.
"IUP's program has a regional development focus, aiming to enhance teaching and research in regional and urban planning, emergency response, and potentially crime mapping," USGIF Vice President of Academic Affairs Camelia Kantor said.
"The IUP GEOINT Certificate program will draw upon this rich history of teaching, cartography and regional planning to equip students with a unique set of skills and knowledge needed when growing a diverse geospatial intelligence workforce."
IUP's accredited program is in the company of programs at institutions including the U.S. Air Force Academy and the U.S. Military Academy.
Persons completing the program become qualified for a career in federal intelligence for agencies such as the National Geospatial Intelligence Agency, the Central Intelligence Agency or private sector contractors, and can build careers as analysts who assist policy makers in critical decisions, informs those in federal intelligence agencies, contribute to critical military operations and aid first responders in emergencies. Undergraduate students are required to complete seven courses for the certificate; six courses are required for the graduate certificate program.
For more information about the program, persons should contact Benhart at jbenhart@iup.edu.
USGIF is a nonprofit educational foundation dedicated to promoting the geospatial intelligence tradecraft and developing a stronger GEOINT community among government, industry, academia, professional organizations, and individuals who develop and apply GEOINT to address global security challenges.