When Dr. Deanne Snavely announced her retirement as dean of the John J. and Char Kopchick College of Natural Sciences and Mathematics on June 4, 2021, her friends and colleagues knew they needed to come together to honor Dr. Snavely's work and tenure at the university.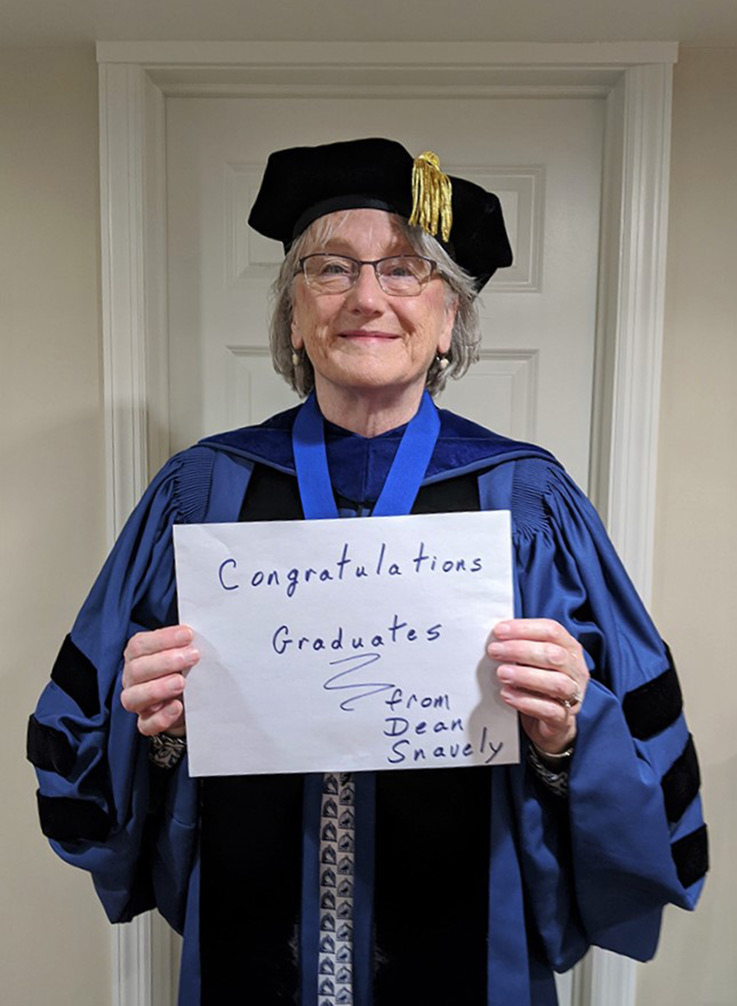 With much of Dr. Snavely's work focusing on facilitating interdisciplinary research for faculty and students, it made sense to look at a legacy that would both honor Dr. Snavely and aid students in professional development.
With the help of a committee composed of faculty, staff, alumni, and friends, a campaign was launched to raise $250,000 to create the Deanne L. Snavely Kopchick College Fund for Student Professional Development.
"The Snavely Endowment for Student Professional Development provides financial support for our students to engage and interact with the broader scientific community through participation in professional conferences and travel to internship research sites.  Opportunities like these enable our students to share and communicate the importance of their research and build connections with other scientists, and ultimately building a stronger scientific community for all," shared Steven Hovan, interim dean of Kopchick College.
Students have always held a place close to Dr. Snavely's heart, and she worked to connect students with faculty and alumni mentors. "I have always tried to focus on our incredible students and our dedicated faculty and alumni. They are the heart and soul of the college, and the reason for any success for which I have been part, said Snavely. "IUP students – and their faculty mentors – are just extraordinarily talented and hardworking."
Gifts to the endowment will also secure the naming rights of the Deanne L. Snavely Dean's Suite in the new Kopchick Hall, so Dr. Snavely's legacy will live on in Kopchick Hall as well as through the well-rounded scientists, citizens, and leaders who emerge from its doors.
To contribute to the Deanne L. Snavely Kopchick College Fund for Professional Development, please visit: www.alumni.iup.edu/Snavely.