IUP Art and Design 2022 MFA Thesis Exhibitions
Posted on 3/17/22 10:58 AM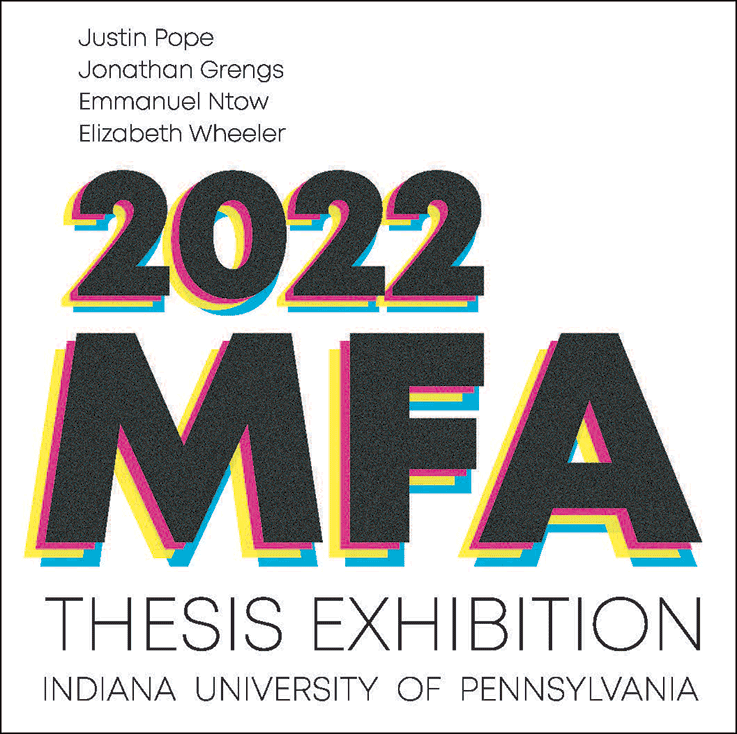 The 2022 Master of Fine Arts Thesis Exhibitions celebrate the creative accomplishments of four emerging artists who are completing their studies in our graduate program. Their works will be available for viewing in the University Museum, Kipp Gallery, and Annex Gallery from March 26 through April 16, 2022, with a free public reception in all venues on Saturday, March 26, from 6:00 to 8:00 pm.  
Representing a culmination of three years of intensive work, the pieces on display explore the interconnection between each medium's tradition, contemporary practice, and personal vision.
Participating artists include Jonathan Grengs (Ceramics), Emmanuel Ntow (Sculpture), Justin Pope (Drawing / Printmaking), and Elizabeth Wheeler (Painting).
Recipients of the MFA have earned the terminal degree in their field and are now qualified to occupy the most prestigious professional positions in visual art.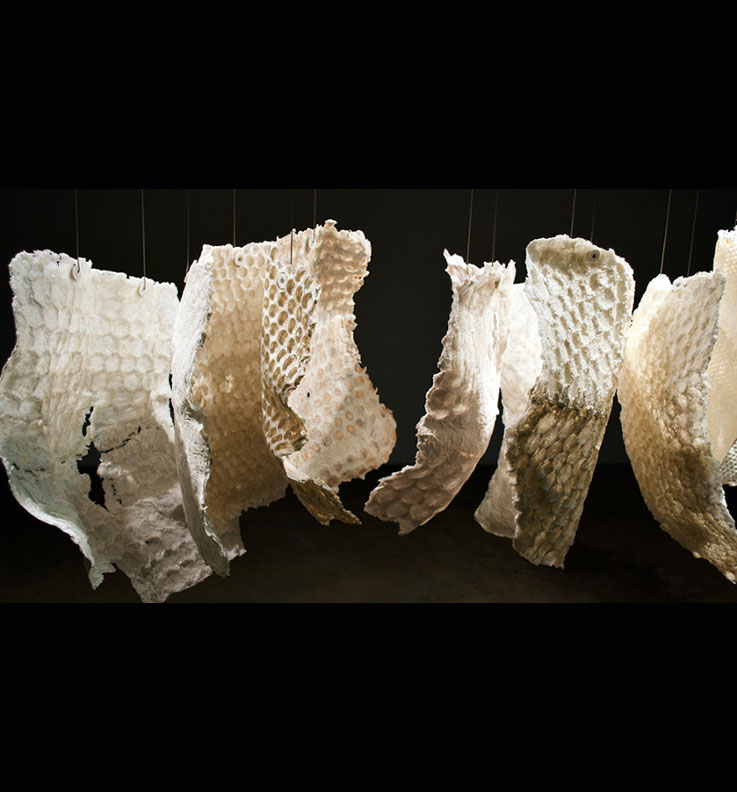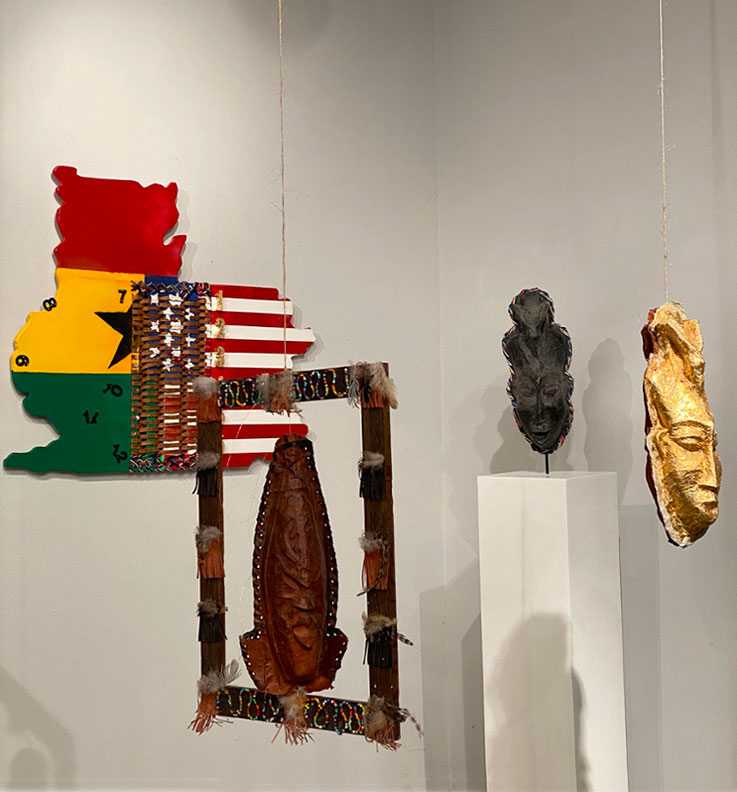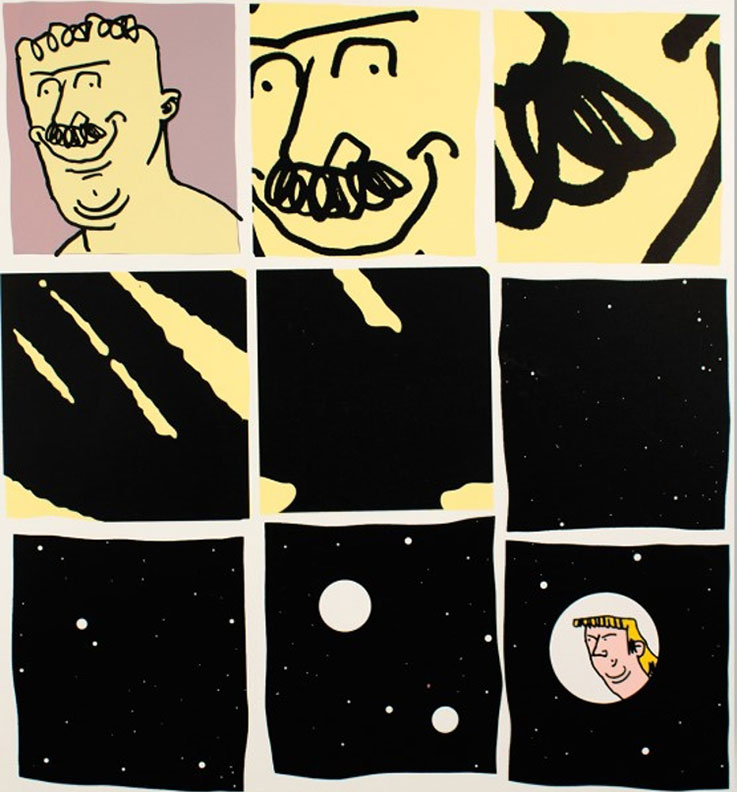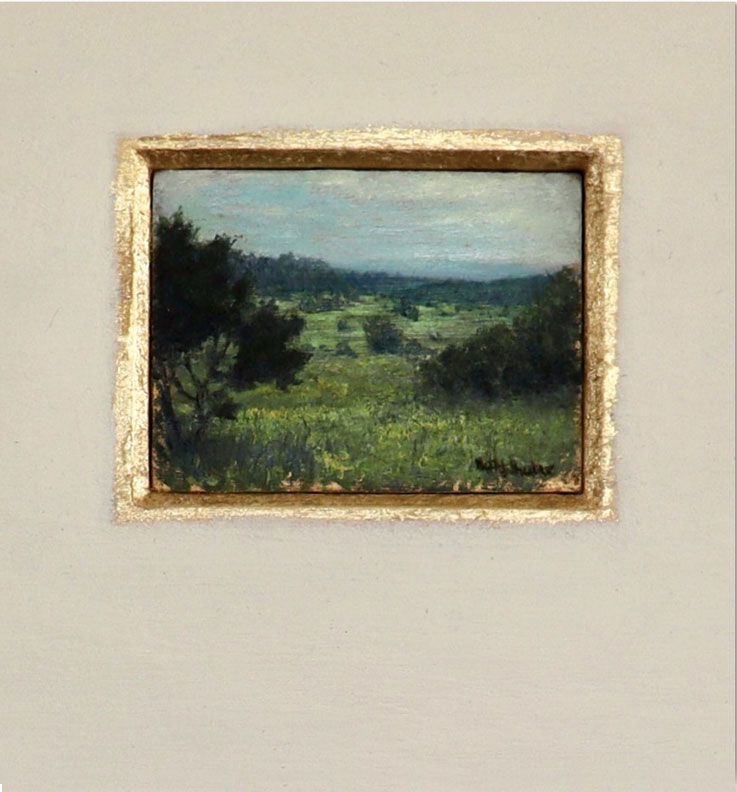 In addition to the Saturday, March 26, reception from 6:00 to 8:00 pm, regular University Museum hours are Tuesday, Wednesday, and Friday 2:00–6:30 p.m.; Thursday noon–7:30 p.m.; and Saturday noon–4:00 p.m. Kipp and Annex Gallery hours are Tuesday–Friday, noon–4:00 p.m. or by appointment. 
For more information, please contact the Department of Art and Design at 724-357-2530. 
The Indiana University of Pennsylvania receives state arts funding through a grant from the Pennsylvania Council on the Arts, through the Pennsylvania Rural Arts Alliance.