Facilities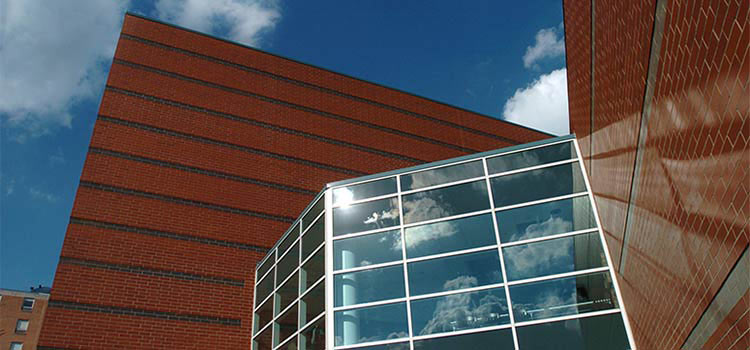 Eberly Business Complex Designed to Meet Your Needs
The $10-million Eberly College of Business complex was designed with student needs in mind and features a 500-seat auditorium, classrooms, and multiple labs including the Management Information Systems Advanced Computing Lab.
Financial Trading Room with Bloomberg Terminal
TheMackey Family Charitable Trust Financial Trading Room features 44 Intel Xeon-based workstations and a data wall to provide up-to-the-minute financial information. Students also have access to a Bloomberg Terminal, one of the most powerful financial tools available. Students can gain a competitive edge through their experience with the Bloomberg Terminal and can pursue Bloomberg certification.
Changing stock prices are also continuously displayed on one wall of the comfortable Eberly lobby, a popular place for students to meet and study or enjoy lunch from the building's Eberly Caf.
Business Outreach Centers Offer Students Experience
Students can gain hands-on business experience through the Management Services Group. The six centers and institutes in the MSG contribute to the economic vitality of the region while offering students the chance to gain professional experience. Typically, On-Campus MBA students are more involved with these centers, which are located on or near the Indiana campus.
Business Outreach Centers Offer Students Experience
Campus-Based Resources in the MSG