Executive MBA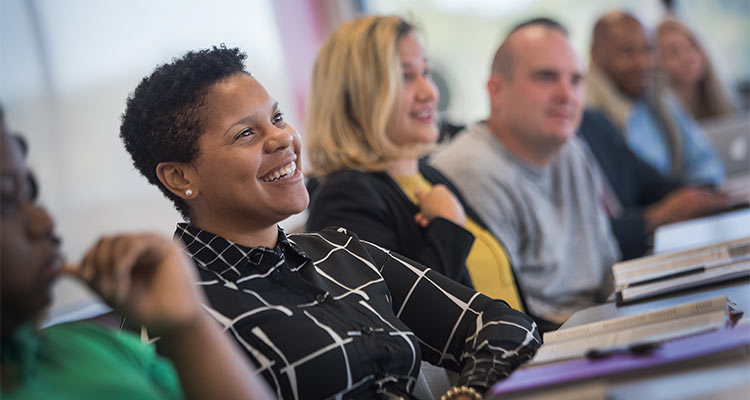 Convenient Format
—

Do Each Course Half in Class, Half Online

The Executive MBA gives you the best of both worlds. Each course is delivered 50 percent in class and 50 percent online. This format is designed to be flexible and convenient for working professionals.

You'll go through our Master of Business Administration program with the same cohort of students for the entire two years, adding to your network.
EMBA Fits Smoothly into Your Life
Saturday classes are held in-person at our Pittsburgh East location and online on alternate weeks. Our EMBA program has three 14-week sessions during the year, covering fall, spring, and summer. You'll take two courses during each session.
We want you to gain the advanced business training and expertise you need to move ahead without interfering with the career you are building and the life you lead. Our goal is to help you reach yours.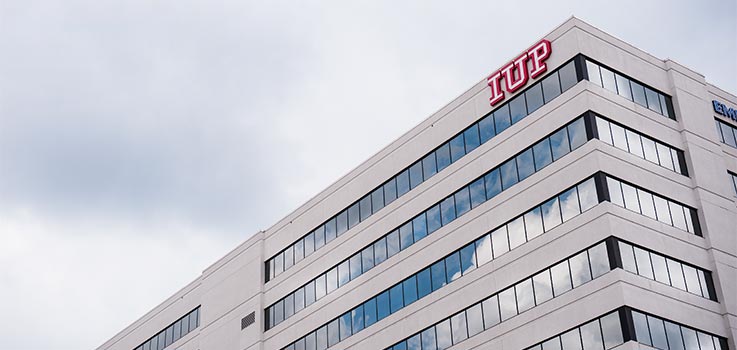 IUP Pittsburgh East is located at Penn Center East, just minutes away from Monroeville Mall. Pittsburgh East offers working professionals in the greater Pittsburgh area a convenient location for the in-class half of the Executive MBA Program.
Choose the Eberly Executive MBA for a Great Return on Your Investment
Compare the strength of our Executive MBA program to our affordability. It's a return on investment that you can build your future on.
A recently published list included the top five employers hiring IUP MBA graduates. It included BNY Mellon, IBM, Prudential, BNP Paribus, and Ernst & Young. Our MBA graduates have also accepted positions at companies such as Dow Chemical, Citizens Bank, Accenture, Coca-Cola, Deloitte & Touche, PNC Bank, GE, Merrill Lynch, PPG, Renault, Rockwell International, Siemens, and more.
Location
Pittsburgh East (in Monroeville)
Program Design
Hybrid: On-Campus + Online
When Do Classes Meet
Pittsburgh East: Classes Every Other Saturday Morning.
Online: on Alternate Weekends
Time Needed
Two Years
(Fall, Spring, Summer, Fall, Spring)
Student Format
Cohort of Students Goes Through Entire Program Together