Rahkonen Presents on Local Fiddlers and their Tunes, April 28
Posted on 4/13/21 1:57 PM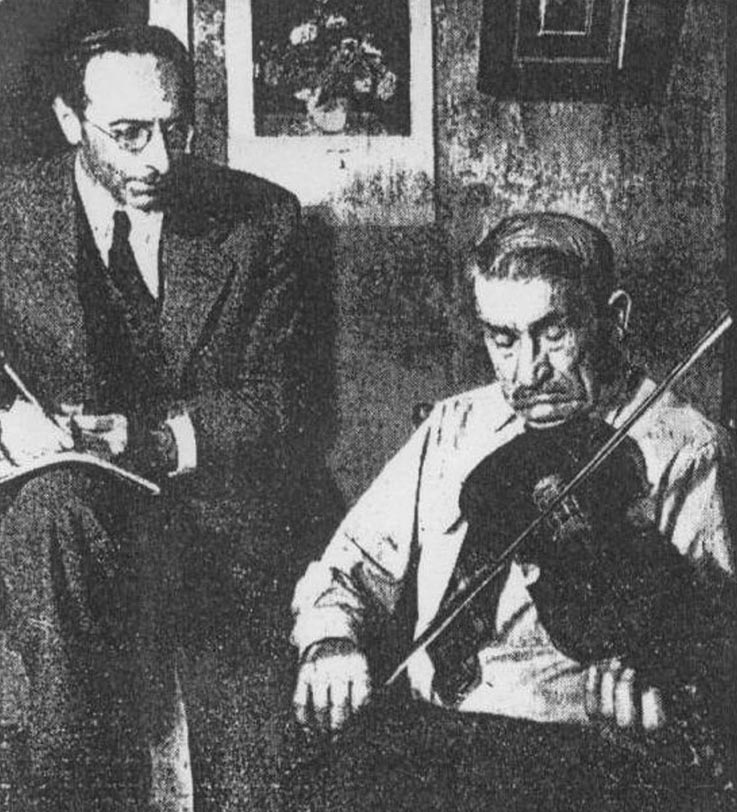 IUP Libraries invites you to join Carl Rahkonen as he presents his research regarding Samuel P. Bayard and the fiddle tunes of Southwestern Pennsylvania in a virtual session on Wednesday, April 28, at 7:00 pm.
Nearly a century ago, Bayard started a lifelong study of folk music from Southwestern Pennsylvania. He collected tunes by transcribing the music of local musicians, resulting in his 1945 book Hill Country Tunes, the first scholarly work based on fieldwork in the United States. From 1948 to 1963, he continued his fieldwork with the help of Phil R. Jack from Punxsutawney, recording local musicians from which Bayard transcribed additional tunes. After years of study, he published a more substantial tune book, Dance to the Fiddle, March to the Fife (Penn State University Press, 1982), with 695 tunes collected from 106 musicians.
Bayard wasn't content just to transcribe these tuneshe also traced their origins as found in previously published tune books. Starting in the 1920s, Bayard purchased rare tune books of vernacular music from England, Scotland, Ireland, and Wales. At the time of his retirement, he donated his substantial collection to the Penn State University Libraries.
Rahkonen's presentation will examine Bayard's work among local fiddlers, the tunes he collected, and how he documented their origins from old tune books. His tune book collection tells much about the nature of traditional Anglo-Celtic music on both sides of the Atlantic. We hope you'll join us on Zoom for this fascinating event!