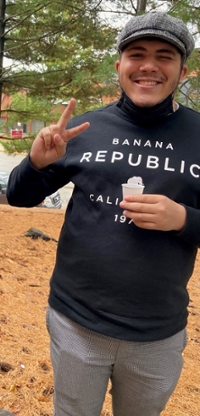 Caio Gomes (political science, '24) is one of 20 students selected from a pool of more than 1,500 applicants for the 2023 Trials program at NYU. 
Trials is a five-week summer residency program at New York University, cosponsored by NYU Law School, Harvard Law, and Advantage Testing Foundation. The program is designed to support and help prepare students of underrepresented backgrounds to be competitive for admission to top law schools.  
In addition to his major in international studies, Caio has two minors, Spanish and history. He is a Cook Honors College member, a Promising Scholar, an IUP Ambassador, and president of the Latino Student Organization.