You Are Invited to Chalk the Walk for RAINN Day
Join the Haven Project to create a visual display across the Oak Grove in preparation for RAINN Day 2022.
Show your support to survivors of sexual violence by chalking the walkways with messages of support, statistics, and resources.
All materials will be provided.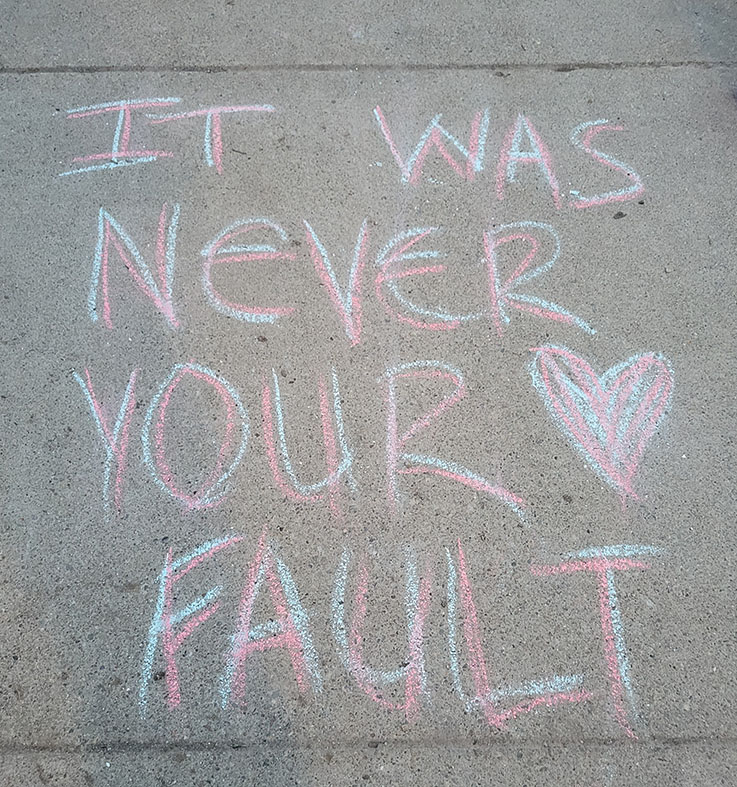 Details
Tuesday, September 20, from 4:00 to 7:00 p.m.
Location
What is RAINN Day?
RAINN (Rape, Abuse, and Incest National Network) is the nation's largest anti-sexual violence organization. RAINN Day was created to raise awareness and educate students about sexual violence on college campuses.
IUP RAINN Day will be held on September 21 in the Oak Grove from 10:00 a.m. to 3:00 p.m.
Resources and Services
We recognize that sexual assault is difficult to talk about. Here are some resources if you would need to reach out.
Follow the Haven Project for information on sexual assault awareness and prevention.