Green Dot Training (Virtual)
Posted on 10/15/21 9:43 AM
Join the Haven Project and be trained in the Green Dot Bystander Intervention Program.  Learn how to become an active voice and step in when someone needs it the most.  
This virtual training will equip students with information about barriers to action and realistic solutions so that fewer people will be hurt by power-based personal violence.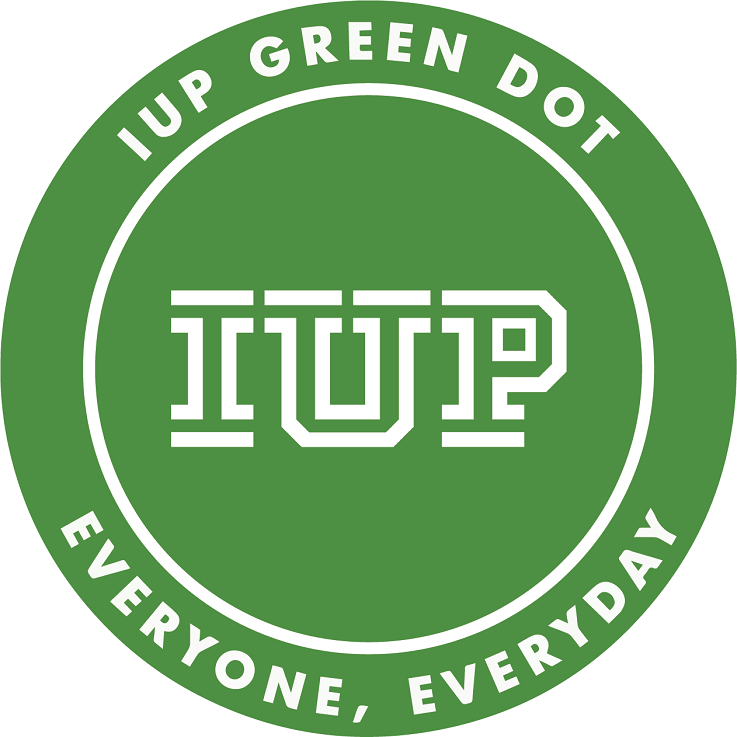 Date:  October 21, 2021
Time:  11:30 a.m. - 12:30 p.m.
If you do your small part, we can all make a difference at IUP and in our community.
Green Dot t-shirts are available for those who attend and participate in the training.
Questions, email green-dot@iup.edu
Follow Green Dot for all the latest information:
Sexual assault, dating/domestic violence, and stalking are difficult topics.  Resources are available if anyone would need to reach out.
*confidential resources