Minor in Finance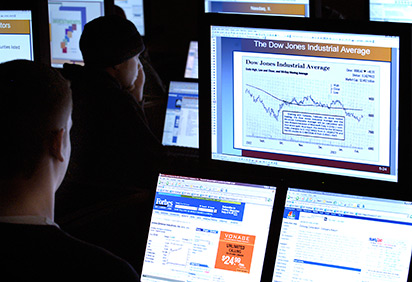 Expand Your Business Major with a Finance Minor
This 18-credit minor is exclusively available to majors in the Eberly College of Business. The minor will give students a well-rounded knowledge of the financial world to supplement their business degrees.
Required Courses: 9cr
FIN 310: Fundamentals of Finance
FIN 320: Corporate Finance
FIN 324: Principles of Investments
Controlled Electives: 9cr
Three courses from the following:
FIN 300, FIN 315, FIN 323, FIN 360, FIN 400, FIN 410, FIN 420, FIN 422, FIN 424, FIN 425, FIN 426, REAL 382, REAL 383
Course requirements for the minor must be completed with a minimum cumulative GPA of 2.0.
Download the application for the finance minor.