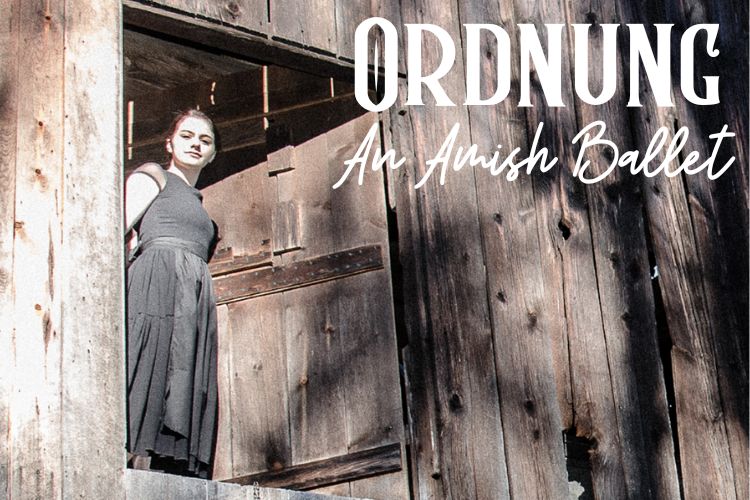 Ordnung is an original ballet by Joan Van Dyke, with devised performance co-directed by Rick Kemp.
The ballet begins in the Supreme Court courtroom in 1972 during the highly controversial ruling of Wisconsin v. Yoder. Lena is a young girl who is seven years old when the story begins. Fast-forward to 10 years later, in 1982. Lena, now 17, was born into an Amish family and has been secretly studying her passion, ballet.
In 1972, the Supreme Court decision in Wisconsin v. Jonas Yoder determined that children within Amish communities were only required to obtain up to an eighth-grade education. It has been 50 years since the Wisconsin v. Yoder decision, and we have seen many changes in the Anabaptist and English communities, including the impact of the environmental movement and human disruption of animal and plant habitats on the lifestyle of the Amish. Many Anabaptist people are being compelled into the English workforce without the formal education and training they need to be competitive in the job market.
This project attempts to increase awareness and help facilitate a bridge to education and career goals for the Anabaptist communities.