Energy Management
Energy Management's goal is to minimize IUP's energy use and achieve specific financial, service, and environmental expectations in support of the university's and the Pennsylvania State System's missions and visions.

Energy Management is responsible for the overall management of energy-related activities. The management of energy at IUP includes:

Methods of purchasing energy products and services in a deregulated market place
Identification and implementation of energy saving projects and alternative energy sources in conjunction with the utilization of best management practices to embrace energy conservation
Reduce consumption and lower energy costs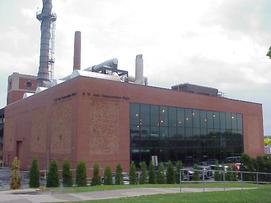 Policies and Procedures
Find information regarding PASSHE and IUP Energy Management Policies.
How To
Practices and information to help conserve energy and lower consumption
Reports
Information on IUP's energy production, generation, savings, revenue, and usage.