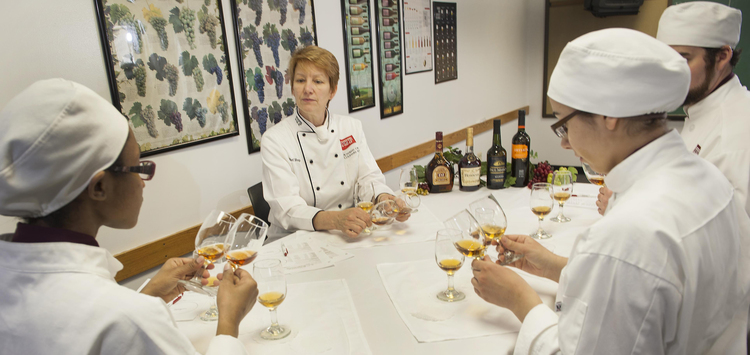 Gain a Solid Foundation in the World of Culinary Arts
Culinary Arts at IUP will give you the education you need to work as a professional in the food industry. Our program is an accelerated, 16-month (four-semester) program, nationally recognized and accredited by the American Culinary Federation.
You will study on the culinary campus for 12 months (three semesters: fall, spring, and summer), and you will spend your final semester at a paid externship.
Graduates earn a Certificate in Culinary Arts or continue their studies to earn an associate degree or BS degree in Hospitality, Food and Nutrition, or Family and Consumer Science Education, if desired.
A Few of the Things You Will Study
Classical, contemporary, and international cooking methods
Baking and Pastry Arts
Artistic plate presentations
Food purchasing and cost controls
Restaurant management
Wine appreciation and beverage management
Industry food trends and menu design
Management and motivation of employees
Leadership and communication skills
Computer applications in food service
Read about the courses you will take in our Culinary Arts program.
Career Opportunities
The Academy will prepare you to start your culinary career as a culinarian in the best kitchens in the world. With experience, graduates become chefs, caterers, owners and operators of restaurants and B&Bs, food stylists, food critics, personal chefs, sales representatives, culinary educators, and more.
Associate Degree
A new Culinary Arts, Associate in Applied Science (AAS) is available. Start with the 16-month Culinary Arts Certificate and add 12 credits of liberal studies courses. Complete your final semester on campus or online.