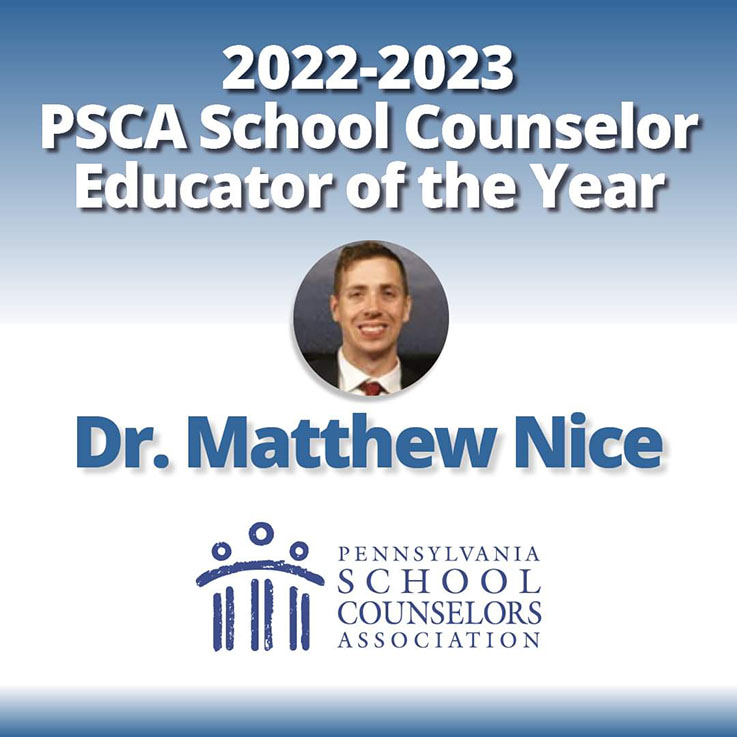 The Pennsylvania School Counselors Association has named Professor Matthew Nice the School Counselor Educator of the Year for 2022–23.
This award recognizes the dedication and commitment he has demonstrated in preparing students to help others in the profession of school counseling.
The IUP Department of Counseling is proud to recognize him for this distinction. Congratulations, Matthew!