Clark Invited to Serve as Faculty at Inaugural Hershey Entertainment Leadership Development Internship Program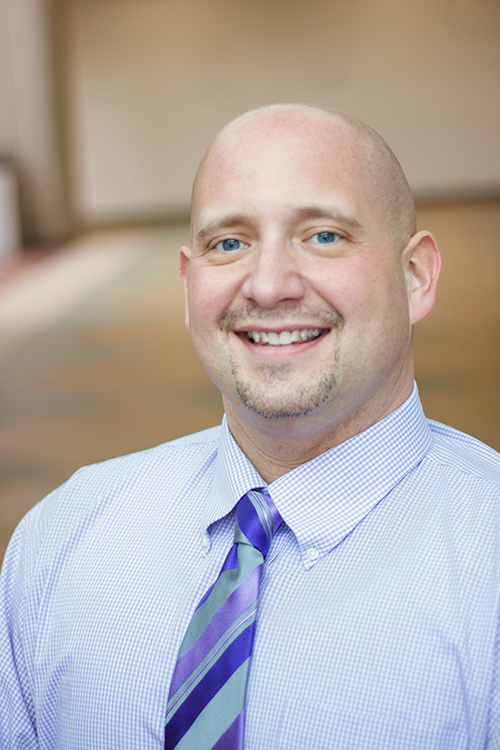 Zach Clark, director of Student Activities and Assessment for the Student Cooperative Association, was invited to serve as a guest faculty member and lead educational sessions pertaining to generational studies and effective communication and conflict resolution skills at Hershey Entertainment & Resorts' inaugural Leadership Development Internship at Hersheypark in Hershey, Pennsylvania, on June 22 and 23, 2021.
Hershey Entertainment & Resorts is a national leader in the entertainment and hospitality industry. Behind their award-winning properties are people with one mutual goal: to extend the legacy of their founder by helping families and guests create lasting memories in Hershey, the Sweetest Place on Earth.
The Leadership Development Internship Program is a newly created, 12-week, deep-dive experience designed for college students looking for an enhanced summer employment experience where they can live, work, and learn alongside other aspiring young professionals while developing key transferable leadership skills. This program is offered in conjunction with Shippensburg University of Pennsylvania so that participants can qualify for credits, which can transfer back to their own institutions. The curriculum specializes in a variety of key leadership topics, including CliftonStrengths, emotional intelligence, communication styles, leadership styles, decision-making strategies, generational studies, working in different environments, civility, diversity, equity, inclusion, ethics, and more.

Clark's offering, titled "Gen Z and the Workforce: Navigating Nuance and Finding Your Success," emphasizes the importance of burgeoning Gen Z students and employees understanding key differences and similarities among America's generations in the modern workplace, offers recommendations on how to best navigate those differences, identifies best practices on how to communicate and work with those members of different generations, and encourages students to engage in experiential learning and deep reflection.

Clark is a 2007 graduate from Saint Vincent College in Latrobe, Pennsylvania, where he earned his bachelor's degree in history education, and a 2009 graduate from IUP, where he earned his master's degree in student affairs in higher education. He has 17 years of experience in student activities management and is currently celebrating his twelfth year at IUP.
For more information on Clark's selection, please contact him at 724-357-1393 or znclark@iup.edu.