Spring 2021 IUP and JCPenney Suit-Up Event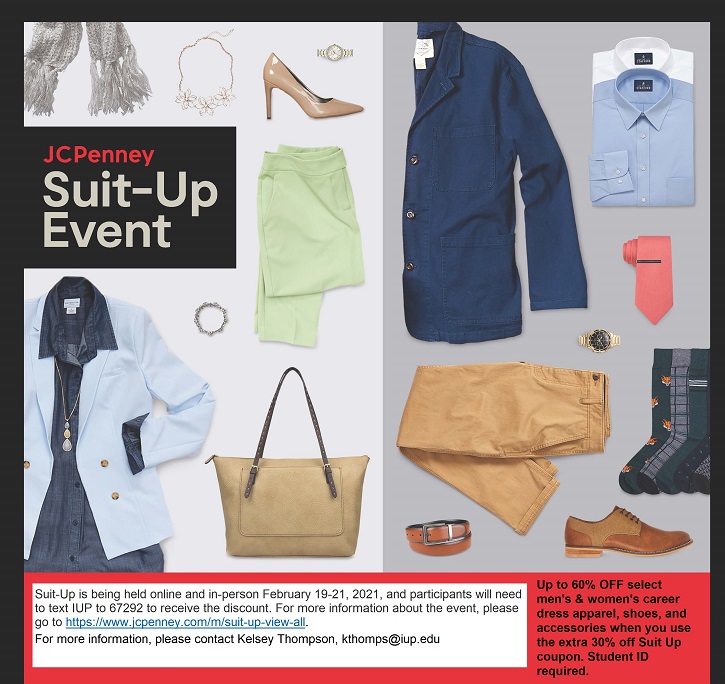 Join the IUP Career and Professional Development Center on February 19-21, 2021, for the semi-annual JCPenney Suit-Up Event, with an extra 30 percent discount for IUP students, faculty, and staff only on select men's and women's career dress apparel, shoes, and accessories.
Suit-Up is being held online and in-person this semester, and participants will need to text IUP to 67292 to receive the discount.
Kelsey Thompson, associate director of the CPDC, helped to coordinate the event. "We want all IUP students to have the chance to begin to build their professional wardrobe," Thompson said. "The team at JCPenney has been fantastic to work with, and we are looking forward to another great event this semester."
For more information, please contact Thompson at kthomps@iup.edu.