Micro-Seminar Created to Provide Students with Career Skills
The Career and Professional Development Center has created the Professional Preparation Program, or P3 Micro-Seminar, which is designed to provide students with career-ready knowledge, skills, and experiences. P3 will begin September 22 and meet eight times throughout the semester on each Tuesday at 5:00 p.m.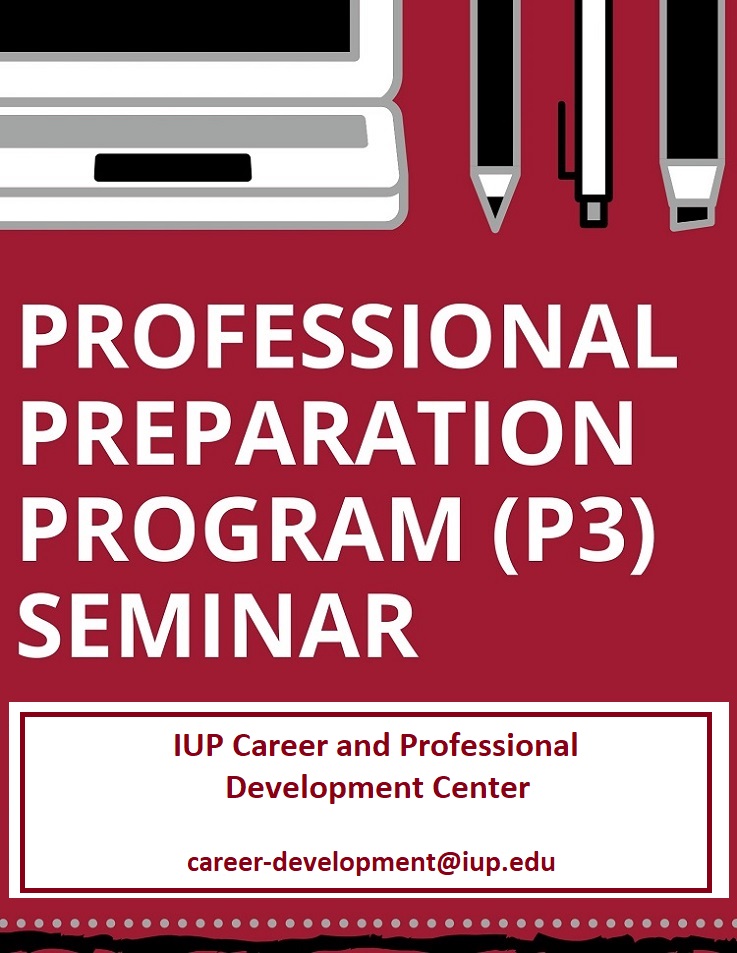 "With the P3 Micro-Seminar, as well as our other programming, we're really looking to assist students in advancing their career-readiness by helping them develop professionally, and this work begins as soon as they enroll and continues with them as alumni," according to Tammy Manko, director of the Career and Professional Development Center. "We stand ready to do our part in whatever we can do to ensure our students are successful, by their own definition of success, while they are at IUP and thereafter."
A preliminary list of topics has been developed, although the topics may change as the schedule is finalized:
Career Path Exploration
Values Identification
Rsum Writing
Elevator Speech
LinkedIn Profile and Networking
Effective Professional Communication and Body Language
Public Speaking
Business and Dining Etiquette
Kelsey Thompson, associate director of the CPDC, said, "Our office is looking forward to hosting the P3 Micro-Seminar this fall and getting the chance to engage with students, from all academic years and all majors, on a consistent basis. We've tried to structure the seminar so that we're hitting key career topics for which we know all students will need a firm understanding, regardless of major or desired industry, in order to make a successful transition to the workplace. We want our students and alumni to find a meaningful career, so anything that we can do to assist them in that process, we're happy to provide."

Faculty, please encourage your students take part in the micro-seminar program. Students can register on the IUP Student Registration Form. Once students are registered, they will be provided with topics and assignments.
For more information, reach out to Tammy Manko (Tammym@iup.edu) or Kelsey Thompson (kthomps@iup.edu) with questions.