The Senior Business Honors Cohort traveled to New York City for the annual business honors trip for the first time since before the pandemic.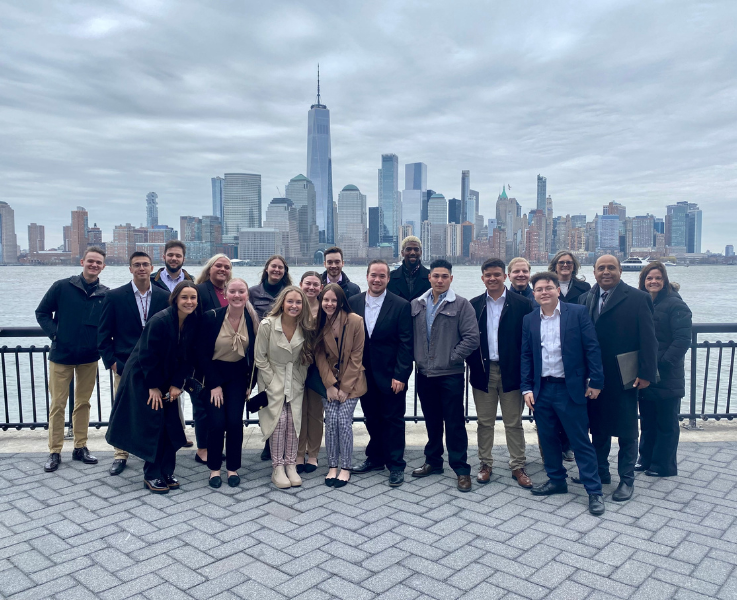 The trip, which took place from March 30 to April 1, included visits to multiple companies, an alumni networking event, and time for students to explore the parts of the city they wished on their own. Eberly senior and MBA students were chaperoned on company tours of Citibank Global HQ, Lord, Abbett & Co. LLC, and the New York Stock Exchange: Trading Floor.
Alumni involved in facilitating company tours included Amit Patel '06 (Citibank Global HQ), Nicolas Arino '10 (NYSE), Maria Newton '18 (Lord, Abbett & Co. LLC), and Leslie Leda '98 (Lord, Abbett & Co. LLC). The alumni networking event took place at Stout Bryant Park and included additional alumni attendees Mauro Wolfe '90, Jim Leda '95, Andrew Sandberg '06, James Kolenda '18, Sarah Hogue '09, Seth Thomas '20, and Vishal Vijayan '09.
Students who attended the trip said:
"The opportunities Eberly gives students are unmatched, and I am forever grateful to have been a part of this experience!"
"Eberly has allowed me, as a student, to experience things I never would have otherwise that have aided in building my personal and professional experience."
"Meeting and connecting with so many successful alumni who have made it in NYC is beyond inspiring and gave me a new sense of pride and inspiration in both Eberly and myself!"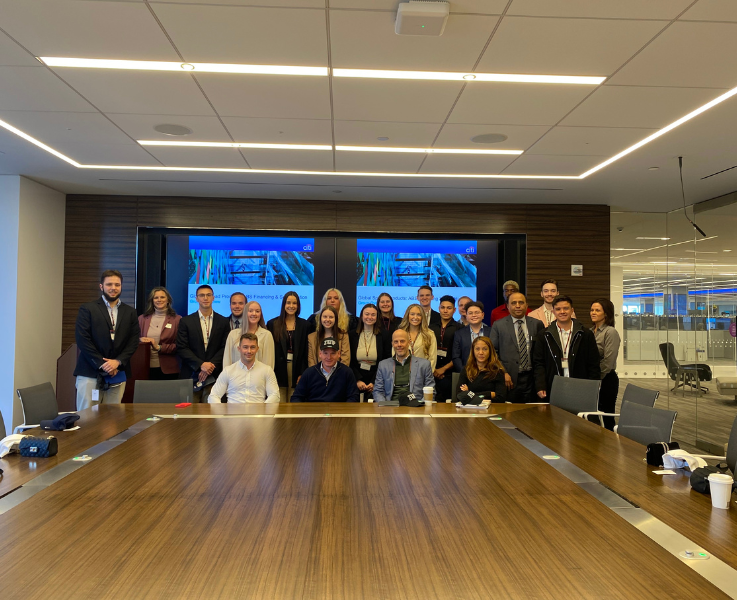 Eberly and its students are grateful to have such a strong alumni base to continue these leadership opportunities and a legacy of successful alumni.