In summer 2022, Erica Zamborsky '22, MBA '22 applied within a three-day time period to become a fall 2022 intern at the Executive Office of the President of the United States in the Office of Management and Budget.  This opportunity was advertised by the Eberly College of Business and Career and Professional Development Center.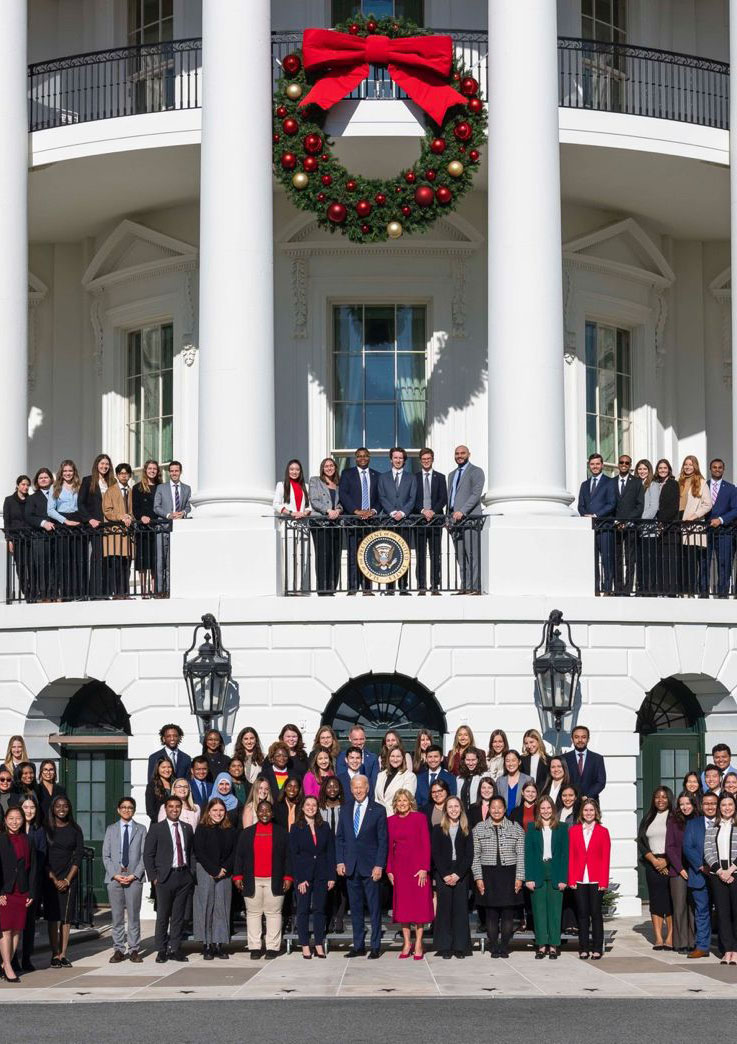 Zamborsky was delighted to receive a call for a first-round interview, and after a successful second interview, Erica passed extensive background checks that allowed her to start the experiential learning experience of a lifetime.
Zamborsky's story is that of a nontraditional student. Already experienced in her career field, she began to look for further education in the past few years and worked hard to obtain her undergraduate degree and MBA from IUP in May and December of 2022, respectively.
Some responsibilities, experiences, and highlights Zamborsky was able to take part in during her internship included:
Attending the Inflation Reduction Act signing ceremony at the White House followed by a live performance by James Taylor on the White House lawn. This was on day two of her internship!

Leading public session meetings where any policies regarding natural resource and energy policies actively under review were open for public comment. Zamborsky actively listened to and considered the valuable perspectives of public stakeholders on current policy.

Implementing dockets on the Federal Register and facilitating communications among various components.
This short list is impressive in its own right, but Zamborsky had many other opportunities working on various teams and assignments in the Executive Office of the President. As a node to her stellar performance in her role, Zamborsky was even invited to return during spring 2023 to the internship. Unfortunately, her graduation from IUP's MBA program made this not possible.
As a nontraditional student with a family including her husband and children, Zamborsky faced unique challenges during her internship experience at the White House. More specifically, Zamborsky was in the process of finishing her MBA program with three graduate courses while maintaining a home in both Pennsylvania and Washington, DC. During the week, Zamborsky was in DC and then would travel home on a short flight to the Johnstown airport.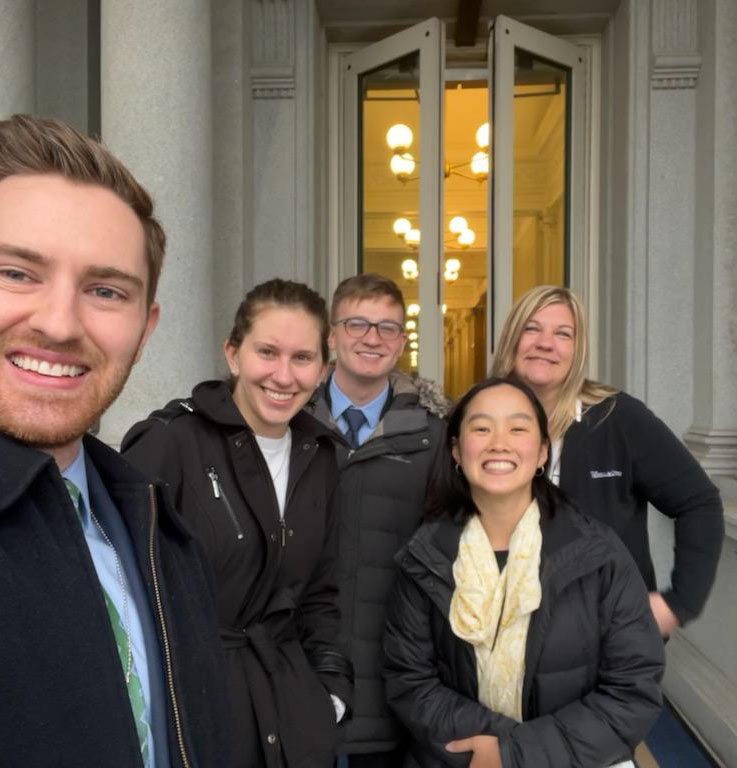 Looking back upon her experience in the fall, Zamborsky had nothing but positive comments to say about the internship and her time at IUP overall. Zamborsky said, "I felt the overall internship experience was designed to provide an ultimate, intentional, and fulfilling takeaway. I would strongly recommend this internship to anyone interested in government and serving others, regardless of your background."
Speaking of her time at IUP, Zamborsky also noted that she was "grateful for the experience at IUP. Without it, [I] wouldn't have had a chance for the internship, had the opportunity to learn from truly amazing and intelligent professors, or crossed paths with so many incredible people!"
We are IUP proud of all of Erica's hard work to get to this point and look forward to her many more successes.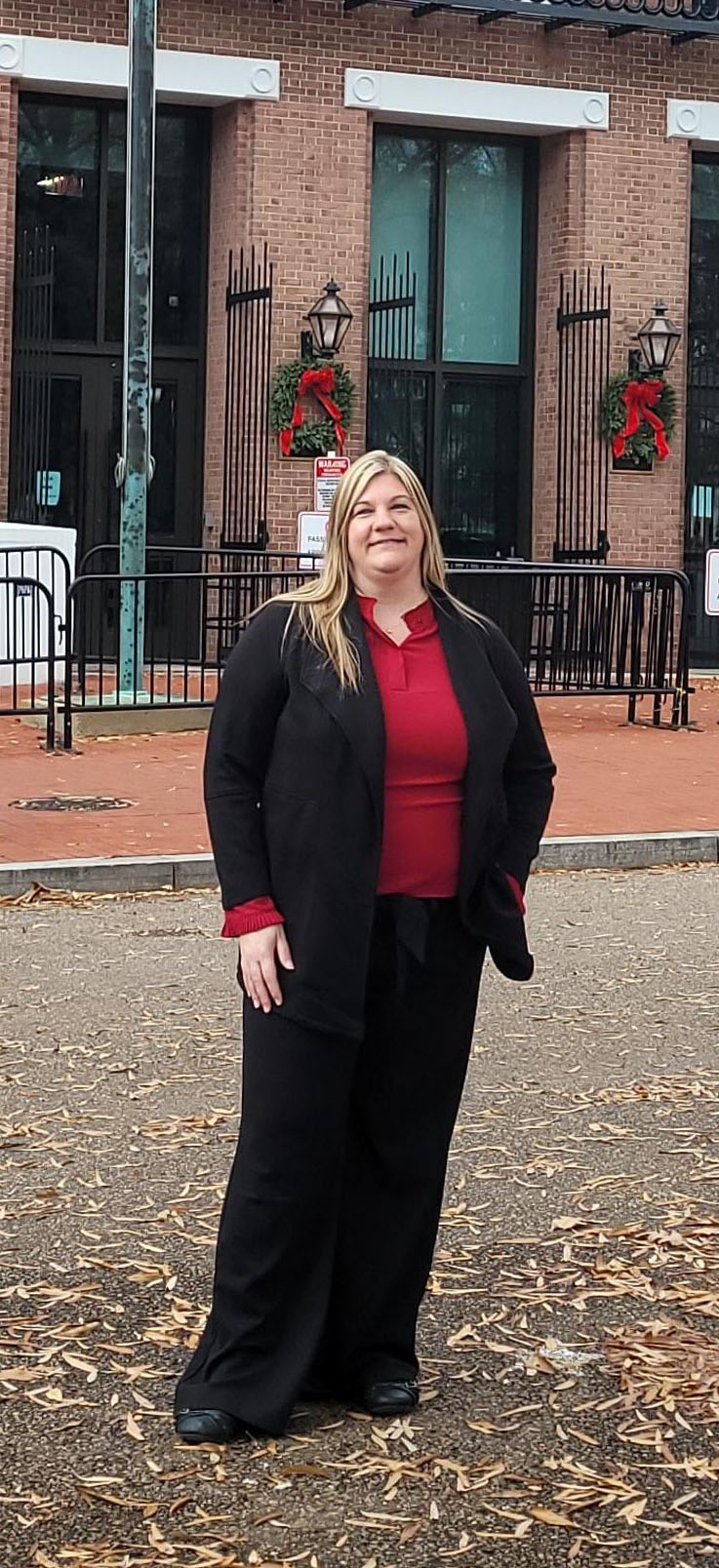 Are you interested in government service opportunities like the one discussed here? There are a plethora of internships and full-time roles that are actively posted on different government websites. The main hub of postings can be found at USAJobs.gov. Find specific internship opportunities at the Executive Office of the President.