For the first time since the pandemic, the Eberly Business Honors Program and MBA Cohort #17 PES students visited IUP alumni and several educational sites on September 15 and 16 in Washington, DC.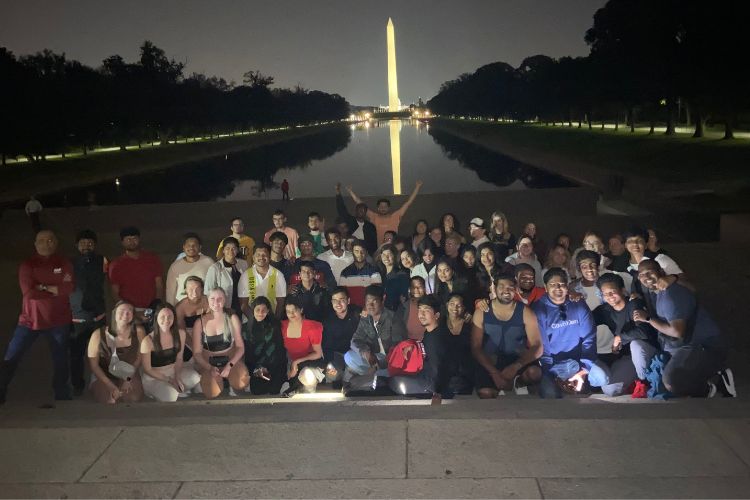 Approximately 70 students and four Eberly staff members participated in a tour at Capitol Hill, a beautiful evening stroll through monuments (including Jefferson, FDR, MLK, and Lincoln), with additional educational learning sessions at the World Bank and the International Monetary Fund on Friday.
Some of the participants who attended included: Matt DiLoreto '04, vice president, Healthcare Distribution Alliance; Kobi Eberly '19, CFE, junior auditor, DoD Inspector General; Christian Faranda '19, supply chain threat intelligence analyst; Elena Kapp '16, local marketing and brand engagement program manager, REI Coop; Sumit Kumar Jain '11, owner, Webtech Analytics; Mark Holman '79, partner, Ridge Policy Group; Romin Patel '12, MBA '14, AVP cybersecurity engineer, Moody's Corporation; Chris Reese '96, owner/president, Revolve Solutions LLC; Rebecca Soder, assistant vice president of tax, EIG Global Energy Partners; Tina Steffy '03, branch chief, Federal Energy Regulatory Commission; Ken Steffy '03, program director, US Army Audit Agency; and Cyndi Vallina '82, OMB analyst, executive office of the president.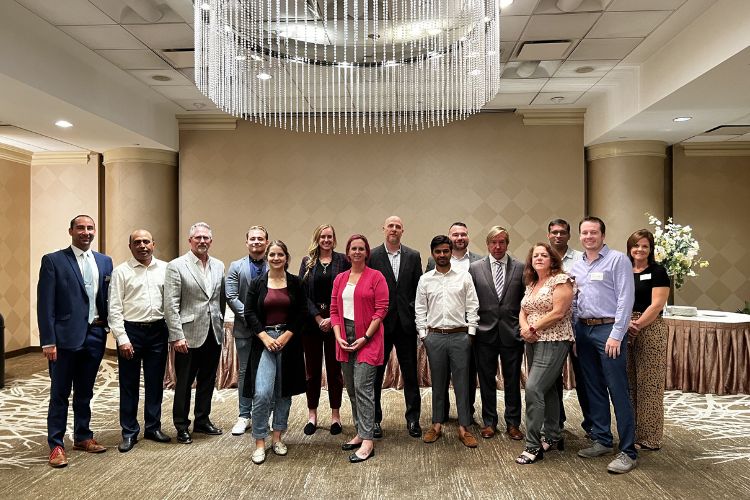 With the help of IUP's Director of Alumni Engagement Zachary Hilliard and Major Gift Officer Joe Reinard, students spent an enjoyable evening on Thursday at the Holiday Inn Washington Capital – National Mall with IUP alumni at an Eberly-sponsored dinner and reception. Active alumni participation included several individuals currently employed in the DC area.
Eberly hopes to continue these student leadership opportunities throughout the rest of the academic year through additional educational adventures to India, Pittsburgh, and New York City.